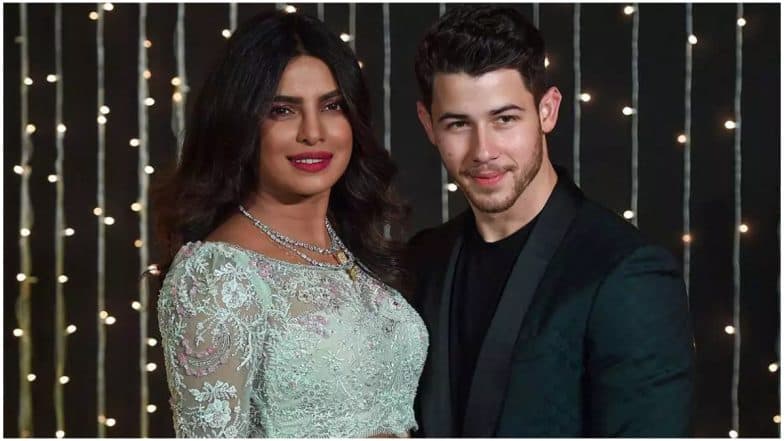 Priyanka Chopra and Nick Jonas are the reason why the hashtag '#couplegoals' was even invented. The duo is the IT couple on a global scale. Priyanka is currently in India, promoting her movie The Sky is Pink and spoke to LatestLY about the film and many other things. During the course of the conversation, Priyanka revealed that she and Nick are taking the next big step. They are buying their first house together in Los Angeles. "I live in New York at the moment. But we are looking for a house in LA. It will be the first house that we will make together," the actress said. Exclusive: Priyanka Chopra Talks About Her Project with Russo Brothers, Says 'It's Sort of Action' (Watch Video).
As per Architectural Digest, Nick recently sold his LA bachelor pad to Naomi Osaka, the young tennis pro who famously beat out Serena Williams at the U.S. Open last year. The house was sold, as per reports, at a whopping price of $6.91 million. Exclusive: Farhan Akhtar Was Told by an Actor to Give Away the Script of Dil Chahta Hai (Watch Video).
Watch Priyanka Chopra Talk About Her New Home in the Video Below:
Watch Farhan Akhtar and Rohit Saraf Talk About The Sky Is Pink in the Video Below:
Nick watched The Sky Is Pink before its premiere at TIFF 2019. Priyanka revealed that her husband is not a crier and tried his best to hide the tears. In an interview with LatestLY, she revealed that her mother Madhu Chopra also watched the film recently giving a reaction similar to Nick's. "She also teared up. When my mother feels proud, she doesn't know how to show it. She will walk circles around me. She would squeeze my hand. She will hug me, because she believed ki maa ki bhi nazar lagti hai," she said.
The Sky Is Pink also stars Zaira Wasim, Farhan Akhtar and Rohit Saraf in lead roles. Priyanka is also the co-producer of the film. The movie opens in theatres on October 11.