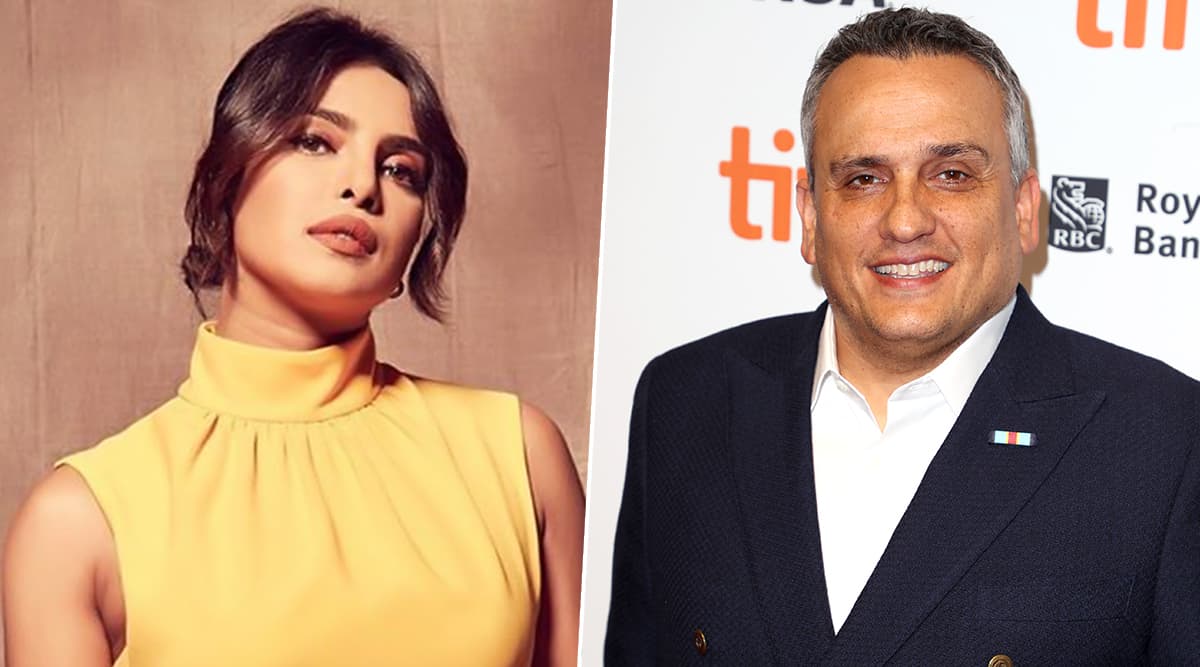 The Russo Brothers, Joe and Anthony, created history when their film, Avengers: Endgame shattered all box-office records to become the highest-grossing film ever. When Joe was in India to promote the film, he had revealed that he was in talks with Desi Girl Priyanka Chopra for a project. Of course, the internet had a collective meltdown. Speculations were rife if the role was in Marvel Cinematic Universe, maybe a certain Ms Marvel since Priyanka has already voiced for the character in a video game. But Joe, soon, clarified, "We are talking to her about a project that my brother and I are producing, it's not Marvel that's talking to her that was us,"
And now we have Priyanka Chopra giving us an update on the same project. The actress in India promoting her next big Bollywood release, The Sky is Pink. When asked about the Russo film, Priyanka told LatestLY, "We are in discussions. We have been talking about things and, hopefully...It's not gonna happen this year because I am going to be committed to The White Tiger till the end of the year. So, if it ends up happening, it will happen sometime next year. It is a real conversation," Exclusive: Farhan Akhtar Was Told by an Actor to Give Away the Script of Dil Chahta Hai (Watch Video).
When pressed to tell about the genre of the movie, Priyanka said, "It is sort of action," but added, "I didn't say it was a movie. I didn't say it was a series."
Watch Priyanka Chopra Talk About the Project with Russo Brothers Here:
Priyanka also spoke about her next Hollywood film, We Are Heroes. In the movie, she will be starring alongside a bunch of kids who have to save the world after their superhero parents have been kidnapped. She has revealed in an interview with MTV, that she will be playing the antagonist in the film. She told LatestLY, "The world of the film is like Spy Kids. It is the same director. It has some really amazing people, actors who have come together. There is Pedro Pascal, Christian Slater," adding, "The kids are the main lead in the film."
We are eagerly looking forward to all that Priyanka has to offer on the entertainment front, starting with The Sky is Pink on October 11. She will next be seen in The White Tiger and We Are Heroes. Potentially in a Russo Brothers movie after that. And, of course, the Maa Anand Sheela project with Barry Levinson is also in development.