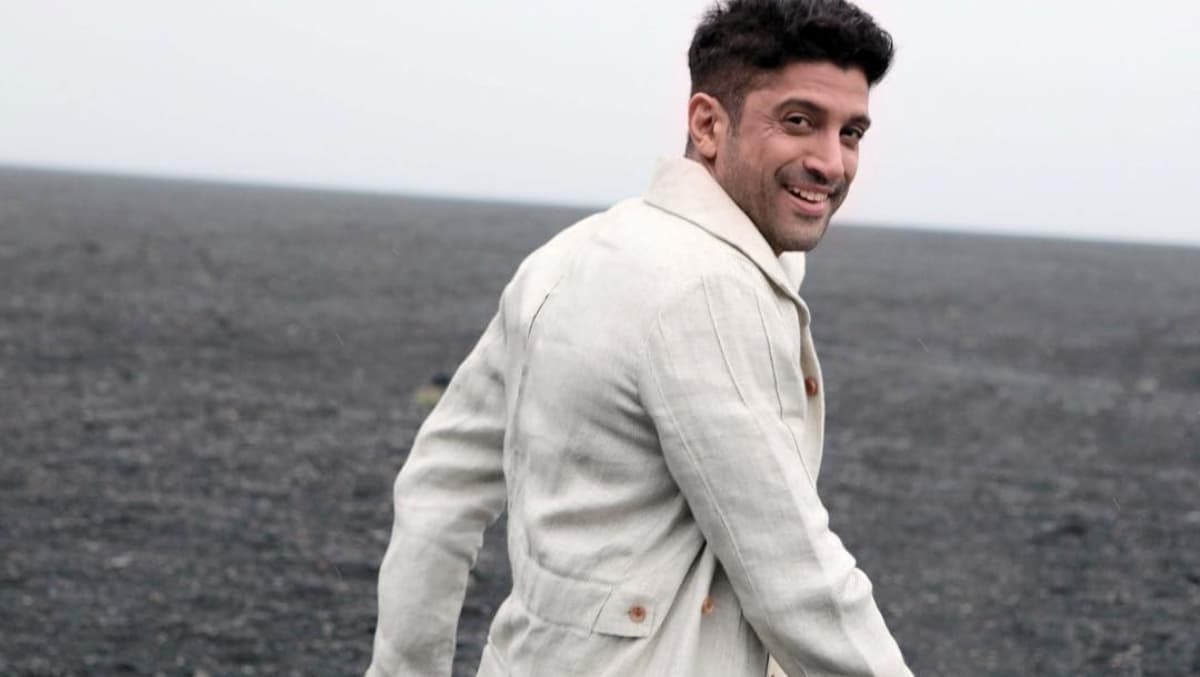 After a standing-ovation receiving premiere at Toronto International Film Festival 2019, Shonali Bose's The Sky Is Pink is all set to release in India on October 11. The movie stars Priyanka Chopra, Farhan Akhtar and Rohit Saraf, who are going all out to promote the film on the home turf. LatestLY spoke to Farhan and Rohit and asked them about the poetic title of the film. The title, The Sky Is Pink, comes from the philosophy, and a scene in the film, that says one should paint the sky in the colour they want even if the world was said it is blue. Farhan's personal 'sky is pink' moment, he said, was when he was making his debut directorial, Dil Chahta Hai, in 2001. The Sky Is Pink Review From TIFF 2019: Priyanka Chopra Jonas And Farhan Akhtar's Film Is Bound To Hit You Hard.
Farhan said, elaborating on the ideology, "It is difficult to pick one such moment. We all have made choices in our lives when it is not been with the blessings or agreement with everybody else.  When it does pay off, you do feel vindicated one some level, for having made the right choice," Exclusive: Priyanka Chopra Cutely Imitates Her Mother While Talking About Her Reaction to The Sky Is Pink (Watch Video).
"For example, there was a time when I was doing rounds of casting for Dil Chahta Hai. An actor that I met at that time, had told me, 'You know what I love the script. But I don't know if you can direct it so why don't you just give me the script and let me produce it and make it myself,'" the actor-director said.
No spoiler alert here, Farhan did not give away the script. He added, "I really dug my heels in and there is no chance I am going to give this script. If anybody is going to make this film it is going to be me. I feel if I had not done that, if I had just given away the script, it would have been a very different career for me,"
Watch Farhan Akhtar Talk About Dil Chahta Hai and The Sky Is Pink:
Rohit Suresh said that his decision to quit studying and pursue acting was a decision that did not settle with a few of his family members. But he is happy that he made the call, and painted his sky the colour he wanted.
The Sky is Pink is based on the story of motivational speaker Aisha Chaudhary and her family. Aisha died at the young age of 18 due to a condition known as pulmonary fibrosis which hardens the lungs of the patient. Zaira Wasim plays the role of Aisha in the film.