Oh, I so wanted to like Helicopter Eela. It had everything for you to be liked. There is Kajol who shines even in a bad movie, and we are seeing her in a Bollywood movie after a gap of three years. Pradeep Sarkar is not a bad director, having made Parineeta and Mardaani (we will forget for a moment that he also made Laaga Chunari Mein Daag and Lafangey Parindey). The movie also stars Bengali actor Riddhi Sen, who recently won the National Award for the Best Actor.  Also mother-son stories make for heart-warming films, don't they? Kajol Accidentally Uses The N-Word While Promoting Her Movie Helicopter Eela - Watch Video.
However, in the case of Helicopter Eela, the movie suffers from very uneven writing and lack of focus. Even a usually dependable Kajol is not completely in her elements. So the end-result turns out to be a disappointing exercise, not completely capitalising on a really nice premise and Riddhi Sen's good performance. There are also many scenes in the film that makes you wonder why they had been written or shot in such a senseless or irritating way. Like these 10 scenes below (Needless to say, HUGE SPOILERS AHEAD!)
This News Makes the Front-Page Headline!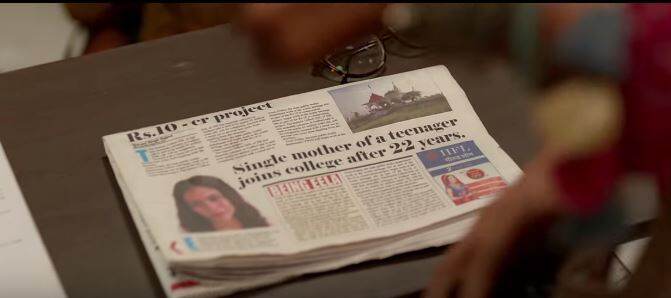 It may happen in a universe if Eela is played by a top actress and also the wife of the producer. Also what's 'Being Eela'?
Kajol Sucks at SINGING! And Overacts!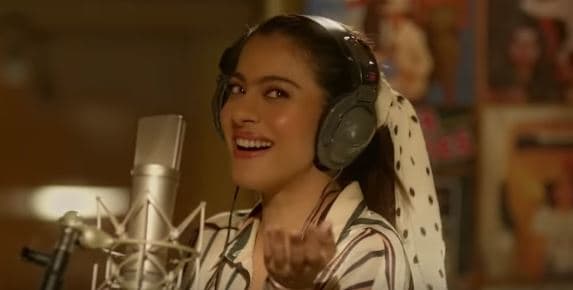 Kajol is shown to be an aspiring singer with a catchy voice (credit to the real singer, Palomi Ghosh). However, whenever Kajol is shown trying to sing, she feels as authentic as Aishwarya Rai was as a rockstar in Fanney Khan. Also, she tends to overact a lot in the lighter scenes, often ending up irritating the hell out of us!
The Remix Saga
Ever heard the fact that a person who sings the remix version of a popular song gets more popularity than the original song? In the parallel universe where Helicopter Eela is set, such miracles happen as Eela becomes famous singing the remix take of Ruk Ruk Ruk in the '90s, making her an instant celebrity. Years later, it also later becomes a Rs 25-lakhs worth question on KBC (with a cameo from Mr Bachchan himself). Alisha Chinoy, the singer of the original track, would be so pissed off.
The Cheesy '90s Indipop Nostalgia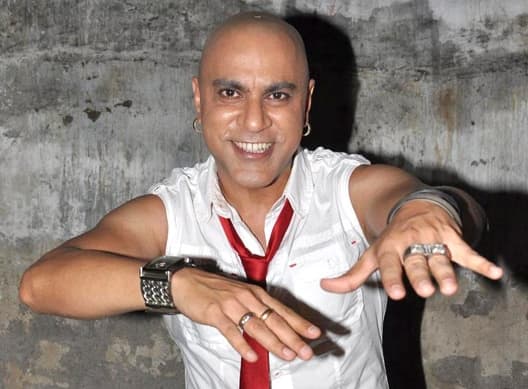 As some of the initial scenes in set in the mid '90s, Helicopter Eela tries to delve into nostalgia whenEela hobnobs with some of the icons of indipop scene. There is a scene where Eela and her boyfriend Arun are invited to the MTV launch party in 1996, where Eela meets Ila Arun, Baba Sehgal, Shaan (didn't know he became so famous then, and sans his long hair) etc. The way they keep praising Eela for the song, and the bad acting in display, not to mention Sehgal's out-of-place rap make the whole scene cheesy. Also, all of them look their current age!
Speaking of cameos...
Anu Malik and Ganesh Acharya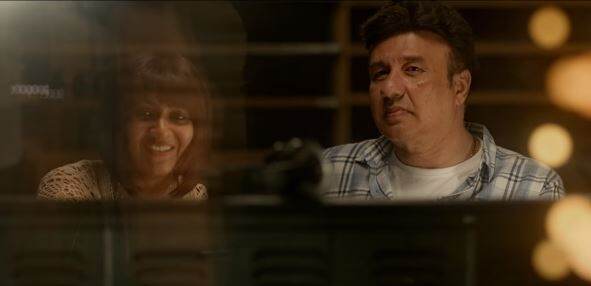 The makers might have never thought that when Helicopter Eela releases, two of its cameos in composer Anu Malik and choreographer Ganesh Acharya might create unintentional hilarity after all the #MeToo allegations against them. Most awkward was Anu Malik's scene where he kept showering too many praises on Eela, and we couldn't help but smirk!
Arun Walking Out of Eela's Life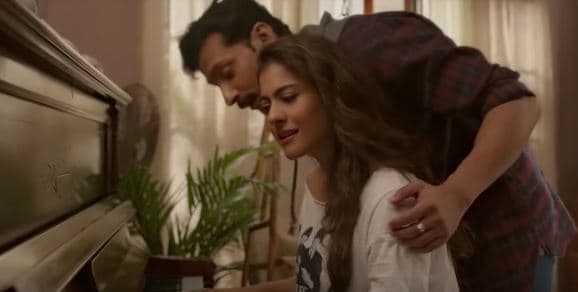 Arun and Eela get married when her singing career hits a roadblock and they have a son soon. Later Arun makes a family tree, and when Eela observes it, she tells him that the men in his life don't live past 40 as a joke. The thought, however, stays in Arun's mind and he starts believing he has just one year to live and wants to do things he couldn't do in his surviving year. So leaving all his property in Eela's name, he walks away from their lives.
The point is that there was a clear need to explore paranoia that has affected Arun, who was till then a very likeable guy. Instead, the movie makes him like some sort of selfish idiot, who walks off only to return years later (to walk off once again when Eela and Vivaan reject his presence) with no reason given why he took so long to return.
Eela's Confused Son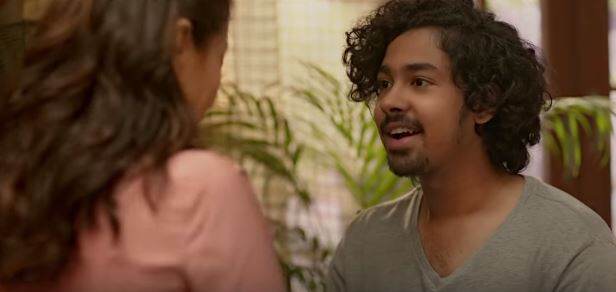 I understand that Vivaan is pissed with Eela's over-protective nature and when she joins his college as a student, it annoys him further. Still, he loves his mother very much and wants her to pursue her singing ambitions. So why does he protest when his music teacher (Neha Dhupia) makes Eela her lead singer in their college act? Also why did he walk out of their home after a silly tiff, when he knows the same action by his father had triggered the over-protectiveness in her? Thankfully, this is a feel-good film so Eela didn't end up in an asylum!
Vivaan's don't-care-a-damn girlfriend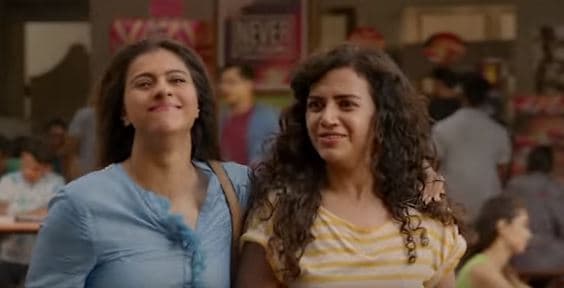 When Vivaan walks out of the house, Eela calls up his best friend and also his girlfriend, the latter gets the call when she is going for a party with her friends. However, it's only the BFF who tries to call and find out where Vivaan is. We have no idea if the girlfriend bothered to call or she herself is pissed off with him!
The college students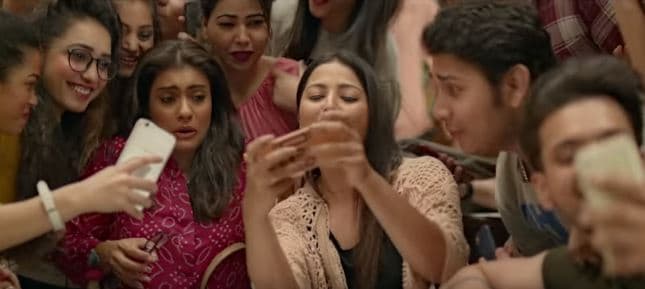 Why do any 40 plus directors feel that the youngsters can only talk in hashtags, Snapchats and Instagrams? They don't really get the youngsters, so they?
The Finale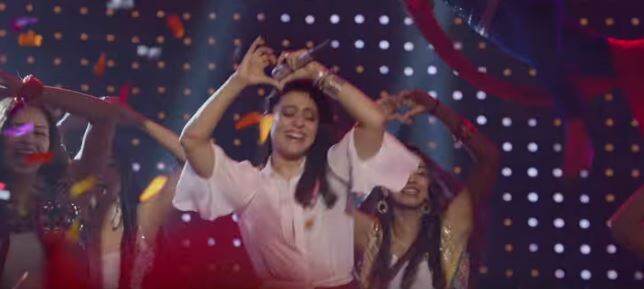 When Eela's college gets ready to perform on stage during the inter-college fest, they are informed that the rule for age limit has been changed the last minute (who does that!) and Eela can't perform. The music teacher and principal fight for her, but the organisers agree that Eela might be a good singer, but they can't change the rules. After their college act is over, Vivaan hijacks the stage and gets his mother to sing there. Everyone is swayed by her voice, including the organiser, while the college authorities give them looks that say, 'We told you so!' The writers forgot the rule they wrote themselves in - the organisers had no issue with her singing; they had an issue with her age and that she is a professionally trained singer, which was right in both the cases!
(The opinions expressed in the above article are of the author and do not reflect the stand or position of LatestLY.)
(The above story first appeared on LatestLY on Oct 12, 2018 06:42 PM IST. For more news and updates on politics, world, sports, entertainment and lifestyle, log on to our website latestly.com).