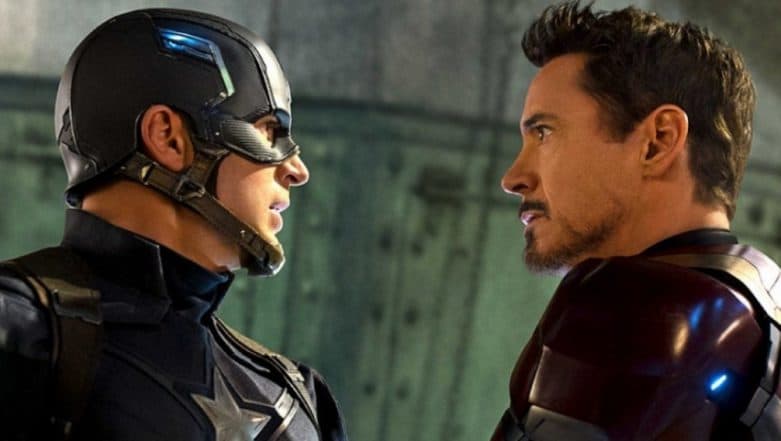 What if someone told you that Captain America and Iron Man had sex within the first fifteen minutes of Avengers: Infinity War? We all are pro for LGBT inclusion in the MCU, but maybe, just maybe, this is not the way we'd want it to be. And you all will call BS on that sex story right away. At least some of you would. But some fell for that scoop, when a Twitter user named, Ben Mekler, wrote some epic level fake reviews for movies. Even some entertainment websites, Ben's primary targets, fell for his fake reviews. He talked about the sex scene prior to the release of Infinity War and a few entertainment websites included in their review roundup. From Avengers: Infinity War to Captain Marvel: Here's Taking a Look at Opening Day Collections of Last Five MCU Movies.
The man of the hour had fans and the sites riled up once again, recently, when he said that Captain Marvel and FRIENDS are related. Bizarre. But truth be told, even we included the tweet in our review roundup, because we just wanted to mess with you all. Sorry?
Despite explosive action, #CaptainMarvel is a character piece & Brie Larson's Carol Danvers does not disappoint. She crushes it, despite having only 10 mins of screen time sandwiched between full episodes of America's favorite sitcom, Friends. Can't wait to see her lead Phase 4!

— Ben Mekler (@benmekler) February 20, 2019
Here are some of the most traumatic, but funny, fake reviews by the dude himself.
Just got out of the #AvengersInfinityWar premiere. The movie is incredible, epic beyond compare. It's everything you want it to be. Iron Man and Captain America fuck within the first fifteen minutes. Marvel fans are going to love this one - EASILY top five.

— Ben Mekler (@benmekler) April 24, 2018
Ben Mekler is the write of some popular shows and it shows.
I really didn't think they could up the ante from MISSION: IMPOSSIBLE - ROGUE NATION, and then there I was watching Tom Cruise break character to scream at the director of photography to "jump in and saw my goddamn leg off right now". We truly don't deserve this franchise!

— Ben Mekler (@benmekler) July 12, 2018
Funny thing is when Ben tweeted about Aquaman, James Wan, the director of the film, ended up retweeting him. And, we feel disappointed as we say this, but Jason Momoa did not perform a musical number while wearing clams.
— Ben Mekler (@benmekler) November 27, 2018
In the end, all we got to do is welcome Ben to Indian Twitter. Because Indian fans have only started to discover him and, boy, it is going to be a fun ride from here onwards. We hope he is ready.