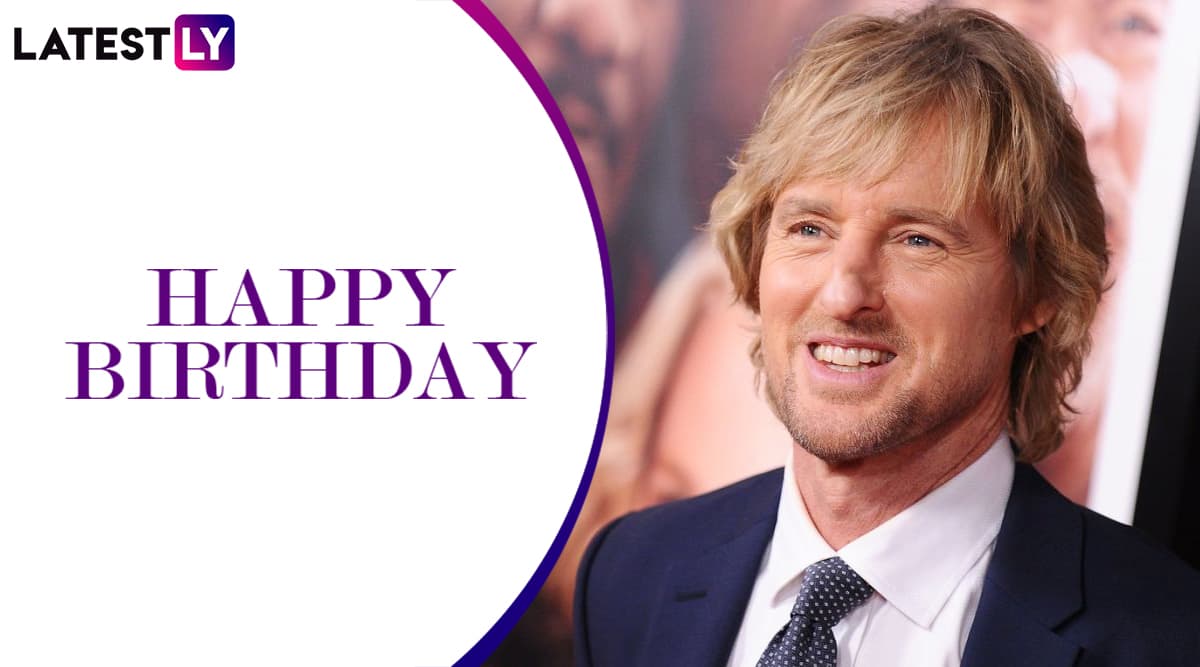 Owen Wilson is one actor who comes to mind when you think of light-hearted Hollywood films. It's hard not to break into a smile every time you see his goofy face. The actor has been a part of some of the most successful comedies in Hollywood. If you are a fan of Wilson, you are probably also a fan of Ben Stiller. The duo have worked together in over twelve films and including the likes of Night At the Museum, Meet The Fockers etc. Apart from these, Wilson is known for starring in movies such as Marley & Me, Wedding Crashers, which have been audience favourites. Jennifer Lopez, Owen Wilson Reunite After 22 Years for 'Marry Me'.
Wilson who began his career with Bottle Rocket in 1996, at first played supporting characters in big films such as Anaconda, Armageddon among others. After starring in films such as You, Me and Dupree, the actor cemented his place successfully in the comedy genre. As Wilson celebrates his birthday on November 18, on his 51st birthday, we look at some of the best comedy films in his career so far.
Marley and Me
Marley and Me starring Owen Wilson and Jennifer Aniston is one of the sweetest dog movies. The film revolving around Wilson's character and his pet dog Marley's relationship. The film is based on the memoir of the same name by John Grogan. This emotional tale is loved by Wilson's fans and in case you haven't watched it before and plan to do now, all we can say is keep a box tissues handy, cause this one's a tearjerker.
 Wedding Crashers
The film starring Wilson and Vince Vaugh revolved around two womanisers who crash weddings to hook-up. The film starred Rachel McAdams and Isla Fisher as leading ladies. Wilson is known to have some of the most hilarious scenes in this one especially the ones where he deals with Bradley Cooper's character who is shown to be McAdams' fiance. The film overall won audiences over thanks to its breezy content.
Shanghai Noon
This western comedy starring Wilson and Jackie Chan is probably one of the best films of the actor's career. With Chan's action and Wilson's comedy, this film manages to become a highly entertaining watch. In the film, Owen Wilson plays the role of a train robber by the name of Roy O'Bannon. The film also treads on "buddy-cop" genre which is highly popular among audiences and with actors like Wilson and Chan on board, the film manages t become a great watch.
Zoolander: 
Zoolander starring Wilson along with his best bud  Ben Stiller who is also the director on the film is an action-comedy which turned out to be highly successful and is considered to be one of the best films starring the duo. Stiller and Wilson are without a doubt a killer duo and you won't regret watching this highly entertaining film,
If you have a favourite Owen Wilson film, do tell us which one it is in comments below. We wish this amazing star a very Happy Birthday and look forward to seeing him in more such fun and entertaining films.