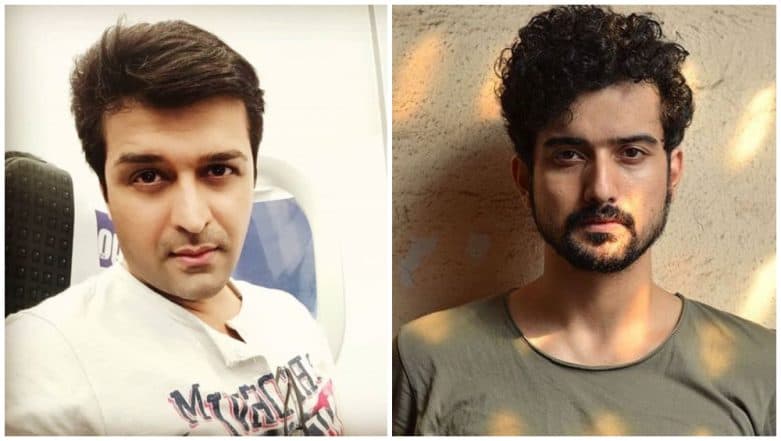 While Sony TV's latest offering, the Kinshuk Vaidya-Tejasswi Prakash-Ashim Gulati starrer KarnSangini ran into a glitch first when their initial choice to play Lord Krishna, actor Karan Sharma stepped out of the project because of a row with the production over the allotment of an individual make-up room for himself.  Later on, the makers finalised actor Sachin Shroff to play the role of Lord Krishna in the show. However, looks like their second choice too has run into troubled waters. Sachin has also bowed out of the project. Juhi Parmar and Sachin Shroff Get Officially Divorced, Kumkum Actress Gets the Sole Custody of Daughter Samaira.
Sachin is currently a part of &TV's Parmavatar Shri Krishna where he plays Lord Krishna. However, the actor has now had to walk out of the project because of his clashing dates with both projects KarnSangini and Parmavatar Shri Krishna. Sachin Shroff Makes Heartbreaking Confession! Actor Says Ex Wife Juhi Parmar Never Loved Him.
And stepping into Sachin's shoes will be Kya Qusoor Hai Amala Ka fame actor Anant Joshi, according to Bombay Times. The actor was quoted in the daily as saying that playing a mythological character would be a change for him, considering that he has always played 'guy-next-door' roles. He also added that he will have to work on his language but was excited to play a 'never-done-before' part.
KarnSangini showcases the less explored love story of Suryaputra Karn and his wife Princess Uruvi. It is said that Uruvi rejected Arjun and chose Karn over him. The show initially scheduled to air from October 9, but was pushed back to October 22.