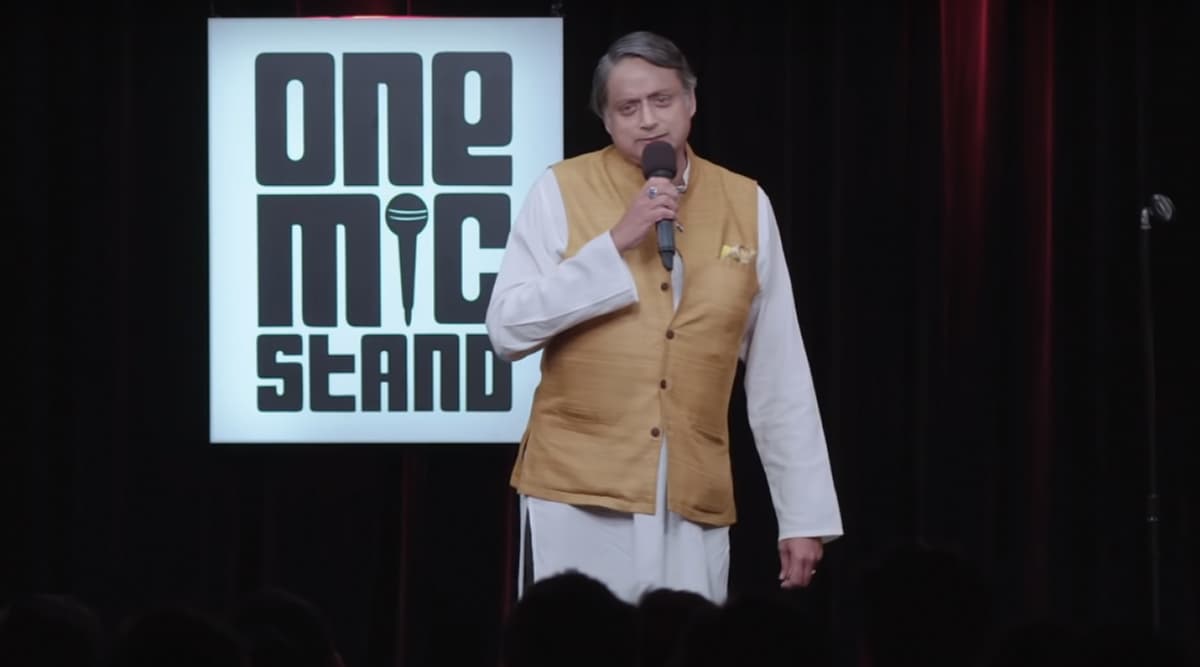 One Mic Stand is a new original show that is coming up on the OTT platform, Amazon Prime Video. The reality show has five celebs from various walks of life, being trained on the art of standup comedy by popular comedians and then perform their piece to a full house. The five celebs are Indian politician Shashi Tharoor, Bollywood actresses Taapsee Pannu and Richa Chadha, social media sensation Bhuvan Bham and music composer Vishal Dadlani. They have been trained by the likes of Kunal Kamra, Rohan Joshi, Ashish Shakya, Zakir Khan and Angad Singh Ranyal on the craft of making people laugh. Shashi Tharoor Takes a Dig on Delhi Air Quality, Shares Picture Calling the National Capital 'Injurious to Health'.
Of course, Bhuvan Bham does have an upper hand here, since he specialises in making funny videos. Also, Taapsee and Richa have done their fair share of comedy films. Vishal, himself, has done funny bits in films like Om Shanti Om and Happy New Year.
Congress MP Shashi Tharoor does look like an odd-man-out here, but those who know his immaculate sense of humour are sure that the man can do wonders on stage. Tharoor is also known for his impeccable usage of English vocabulary, and his habit of dropping less-used English words has often become fodder for memes and viral trends.
So it hardly comes as a surprise that Tharoor's standup comedy would be around his amazing English vocab, going by the recently dropped promo of his standup routine in One Mic Stand.
Watch the promo here:
In the video, Tharoor reminisces about an incident from his childhood where he talks about his parents would embarrass him by asking him to speak in English to entertain the guests. In response, Tharoor claimed that he said 'Daddy, please! I can't entertain this. Pardon my recalcitrance!". And yeah, that's your English word of the day that was met with loud applause by the crowd. Shashi Tharoor Takes Part in #WaPoOnDeathNotices Trend, Calls Nathuram Godse an 'Eloquent Defender of Majority Rights' in Obituary.
In case you are clueless about the meaning of the word 'recalcitrance' just like us, here's what we found what it means - 'Stubbornly resistant to or defiant of authority or guidance'. Thanks, Tharoorji, for expanding our vocabulary by adding another word that we may never use!
Tharoor also recalled another incident while saying how whatever he says these days is assumed by people to be more complicated than it is. Like when he went to a restaurant and ordered for a Caeser's Salad, the waitress swooned thinking he was quoting Shakespeare!
Have to say we are really excited to watch this episode of One Mic Stand. The show will premiere on November 15 and will have five episodes featuring each celeb.