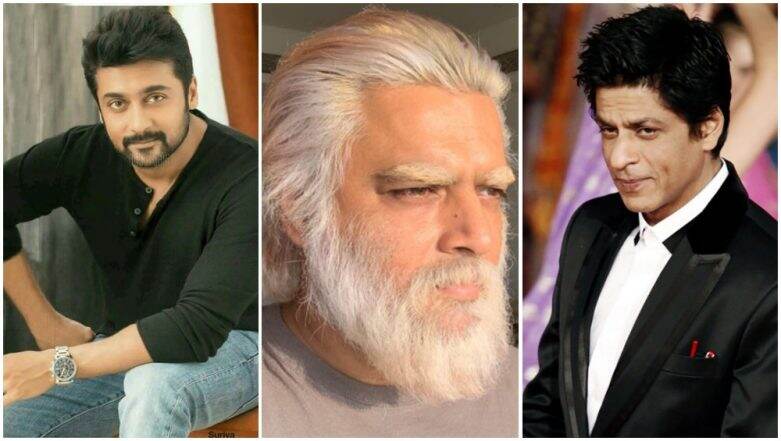 R Madhavan's biopic on the Indian space scientist Nambi Narayanan is making headlines for all the right reasons. The actor who's foraying into direction with Rocketry: The Nambi Effect is busy receiving accolades for his efforts to get into Mr Narayan's shoes. And while the actor continues to intrigue us by sharing pictures of his look from the biopic, recently we read reports of Shah Rukh Khan and Suriya having cameos in it. Of course, the news made us jump with joy and wonder if there's even an iota of truth in that. But there's no scope for any doubt when the confirmation comes straight from the horse's mouth. R Madhavan Will Not Change the Script of Rocketry to Include Nambi Narayanan's Padma Bhushan Win
While the media is busy speculating the stories, Madhavan decided to reply to one of the entertainment portals with a sweet 'thank you'. Now we assume this was a confirmation in itself or we are too good at reading between the lines. Either that actor was thankful for carrying the piece of news or it was his way to making an official announcement. We genuinely hope for the latter. Imagine three brilliant minds and versatile stars like Madhavan, SRK and Suriya coming under one roof for an interesting project. This imagination is itself making us eager beaver for the film's release. While the Raees actor will have a cameo in the film's Hindi version, Suriya will be seen in Tamil. Rocketry – The Nambi Effect: R Madhavan Transforms Into Nambi Narayanan and All We Can Say Is 'Wow'!
Check out R Madhavan's tweet below
Shah Rukh Khan and Suriya to play cameos in R Madhavan's Rocketry: The Nambi Effect? Find out | PINKVILLA Thank you so very much folks🙏🙏❤️❤️❤️ https://t.co/MdrkZXnAvC

— Ranganathan Madhavan (@ActorMadhavan) March 12, 2019
Interestingly Madhavan recently had a cameo in Shah Rukh's last release, Zero, where he played a NASA scientist. Yup being a scientist and co-star - these are the only two things common in this project and we hope their camaraderie is further highlighted in Rocketry: The Nambi Effect. On that note, here's raising a toast to this profound actor and sending him loads of luck for his directorial debut.