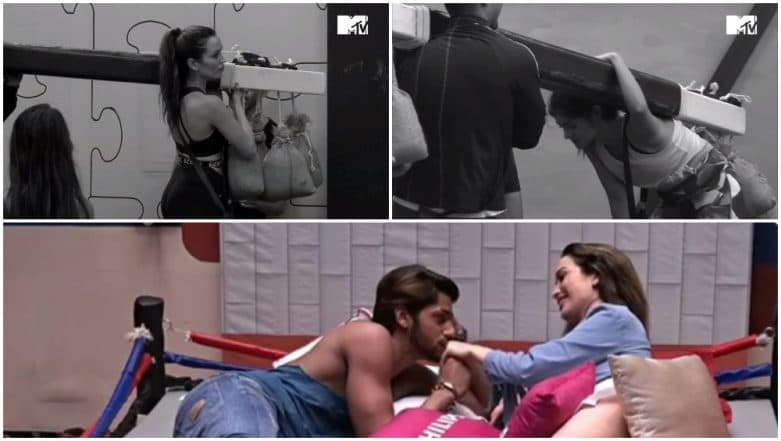 The debut week of MTV Ace of Space 2, was no less than an entertaining, paisa vasool film. Right from fights (Baseer, Deepak, Ohm), to punishments for breaking the house and its rules (Ohm and Baseer), to romance (Baseer and Lucinda), emotional breakdowns, celebrations and much more, there were too many elements in the debut week to keep you hooked. In fact, as the week progressed, we also saw Deepak Thakur, who had injured his shoulder during the first task, make a sudden exit from the show over his medical treatment. Vikas Gupta: None of My Industry Friends Will Survive If They Are Locked In The Ace of Space 2 House
On the other hand, multiple love stories have been brewing in the house. It all started with Baseer expressing his love for the Australian beauty Lucinda Nicholas, followed by Rashmi and OHM and lastly Nikita and Salman. Now which of these are true ones and which are just for the show, is something that time will tell us.
And just as week 2 rolls in, the preview promises another eventful week in the making, as Mastermind Vikas Gupta introduced a new task. Titled Mind Games, the task will test the mental capability and the strength of the houseguests. MTV Ace of Space 2: Deepak Thakur, Baseer Ali, Krissan Baretto 'Here Are The 18 Contestants Of Mastermind Vikas Gupta's House! See Full List
The two teams- Jacks and Kings have to stand with a wooden plank, while the opponent team will keep adding weights to the plank, if they get the magic cards right. Whoever lasts longer with the weights, will become the winner.
While that was all for the task part of it (which saw everyone target Prakruti from the Jacks team), we also see things heating up between Baseer Ali and Lucinda Nicholas and like how! They two are seen cosying up to each other with Baseer even asking Lucinda upfront if she thinks of him as her boyfriend. Well, do we see a genuine love angle brewing here or it is all for the cameras?