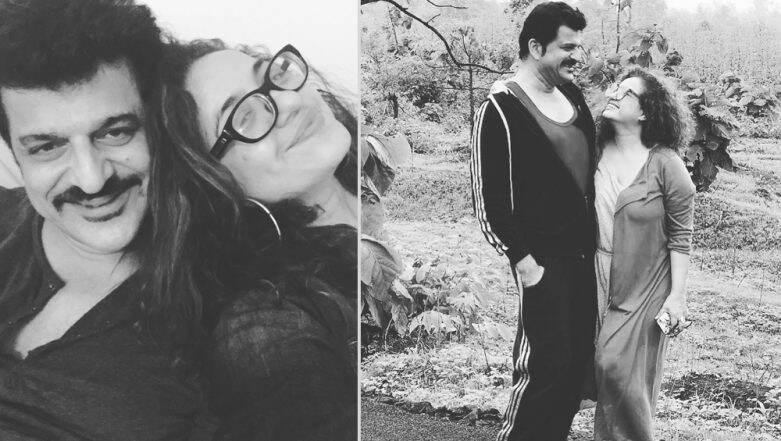 Actor Rajesh Khattar, who played a vital role in Jennifer Winget's popular shows such as Bepannah and Beyhadh, is on cloud nine as he and his wife Vandana Sajnani have been blessed with baby boy, they named Vanraj Krishna. The actor has finally embraced fatherhood and is gung-ho about taking up the responsibility. Vandana delivered the baby boy around two-and-a-half months ago but the couple kept the news under wraps as the baby had to remain n the hospital for several weeks. The couple, who've been married to each other for 11 years, got their bundle of joy home recently on Janmashtami. And both parents are currently enjoying the initial hiccups of parenthood. Jennifer Winget, Harshad Chopda, Rajesh Khattar – Cast Bids Final Goodbye to Bepannaah – View Pics
Rajesh confirmed the news of becoming a father to leading daily on Saturday (August 31). The 52-year-old actor told Times of India, "It's a great feeling, but this journey has been anything but smooth. Many months ago, we were ecstatic when the doctor revealed that Vandana was carrying twins, but during her third month, she was diagnosed with a condition and had to be hospitalised. A few months later, it came to light that the growth of one of our babies was very slow and finally, we lost him."
He further added, "The situation was such that we needed to go in for immediate delivery to save the other baby. Thus, our son was born three months before he was due. Vandana's surgery did not go smoothly and she took a long time to heal; also, our baby was put in NICU (Newborn Intensive Care Unit) and was there for two-and-a-half months. The mother and son struggled throughout the journey, and finally, our little Krishna arrived home on Janmashtami. This is the most beautiful gift bestowed on us by the Gods."
Embracing parenthood didn't come easy for Rajesh and Vandana; They had to face several struggles along the way. Talking about it, Rajesh told the daily, "After a lot of hardships — three miscarriages, three IUI (Intrauterine Insemination) failures, three IVF (In Vitro Fertilisation) failures and three surrogacy failures — over the last 11 years, we have reached here. I can't express my joy. I want to tell my story because it will inspire couples to keep the faith and not give up hope, whatever their age."
Check Out the Picture From the Hospital Here: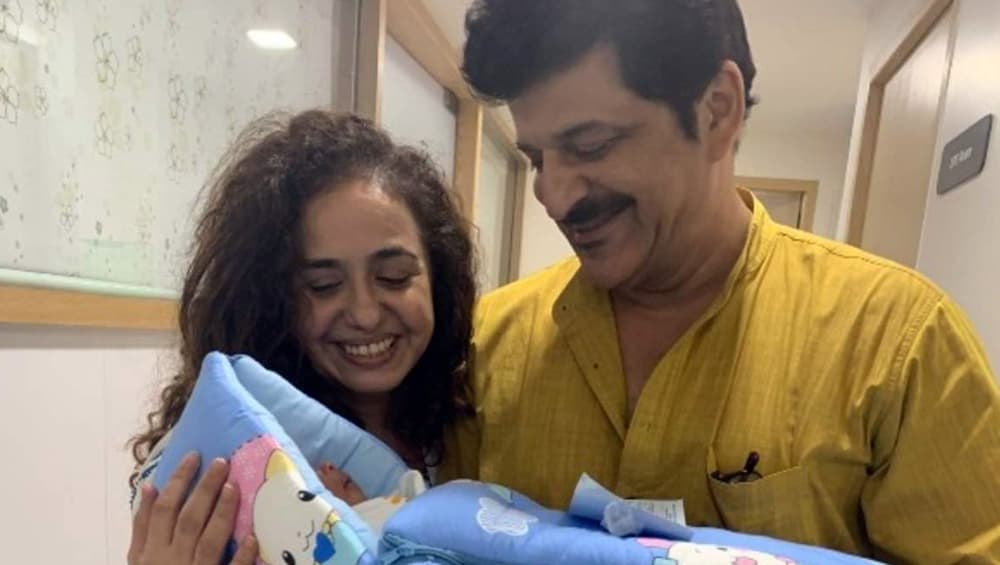 Talking about her unimaginable experience during her pregnancy last year, Vandana told the publication, "I was carrying twins and I was the happiest woman in the world. But by the third month, I was told to stitch my cervix. I was admitted to the hospital and was there with my legs up for three months, absolutely immobile. That was the toughest experience and the most difficult time of my life. I went through bouts of depression and hours of crying. My husband was my pillar of strength and he stayed with me in the hospital every single day, sleeping on the sofa."
Vandana also said, "Without my husband and family's support, I would have crumbled. Rajesh has always been a fabulous father and I really admire that about him." While we can't wait to see a glimpse of the little munchkin, Rajesh told the daily that everyone will have to wait to meet Vanraj Krishna since the baby needs extreme care right now. He said, " We are very cautious because being a preterm baby, he still needs utmost care. So, family and friends will have to wait to meet him. We seek everyone's wishes and blessings to sail through smoothly." We wish the happy couple congratulations and hope to see more photos on social media pretty soon.