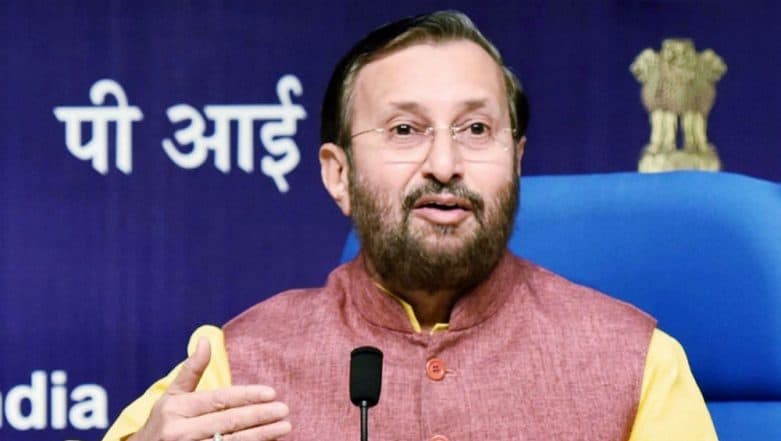 New Delhi, January 10: A draft report, prepared by the nine-member K Kasturirangan committee on the New Education Policy (NEP), has recommended making Hindi language compulsory till class 8 across the country. The draft report, which seeks to stick to the three-language formula with Hindi mandatory till class 8, was submitted to the HRD Ministry last month. The committee is learnt to have incorporated suggestions received from the Prime Minister's Office (PMO). Reacting to the report, HRD Minister Prakash Javadekar said no such proposal was suggested.
At present, Hindi isn't a compulsory subject at schools in several non-Hindi-speaking states, such as Karnataka, Telangana, Tamil Nadu, Andhra Pradesh, Goa, West Bengal and Assam. According to the draft report, making Hindi mandatory upto class 8 will ensure a uniform syllabus nationwide for Science and Maths. The committee asks the HRD Ministry to develop a script in Devanagari for tribal dialects and promote education based on hunar (skill). Rewriting History Has Become Priority for HRD Ministry: Brinda Karat.
According to a report by Indian Express, the committee members met representatives of Shiksha Samooh (Education Group) of RSS-linked organisations on December 20, besides holding discussions with Javadekar. The committee emphasised on developing a syllabus for upto class 5 in local languages, such as Awadhi, Bhojpuri, Maithili, etc., in areas where they are spoken. No Homework for Students of Class 1 and 2: HRD Ministry to Schools.
"There are several tribal dialects that either have no script or are written in the Roman script due to the influence of missionaries. The NEP says that Devanagari will be developed as a script for these dialects. It says that we need an India-centric education system," sources were quoted as saying. The last National Education Policy was brought in 1986, and revised in 1992.