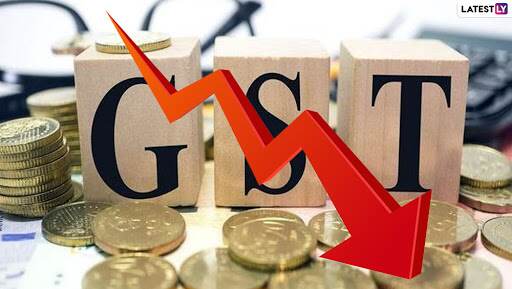 New Delhi, October 11: Owing to the economic slowdown, GST collection in September fell 2.67 percent to Rs 91,916 crore compared to the same period last year. According to a report in Hindustan Times, September's GST collection are the lowest since February 2018.
The government appointed a committee on Thursday to recommend measures to augment GST collections, check evasions and other measures. According to the GST Council memo, "The committee shall submit its first report within 15 days to the GST Council Secretariat which shall coordinate the meeting of the committee to ensure finalisation of the inception report..," GST Anniversary 2019: Arun Jaitley Compares Pre and Post GST Tenure, Says 'In India, Now There is Only One Tax'.
Experts have cited economic slowdown as the reason for falling GST collections. The lower collections are mainly due to lower gross domestic product (GDP) growth numbers seen recently. The second straight month of decline in the GST collections came amid a massive slowdown in the economy, visible in six-year low GDP growth numbers for the April-June quarter.
The GST Council, in a memorandum, further said that a committee of officers from the state as well as the Centre is "required to suggest steps to be taken to improve revenue collection".