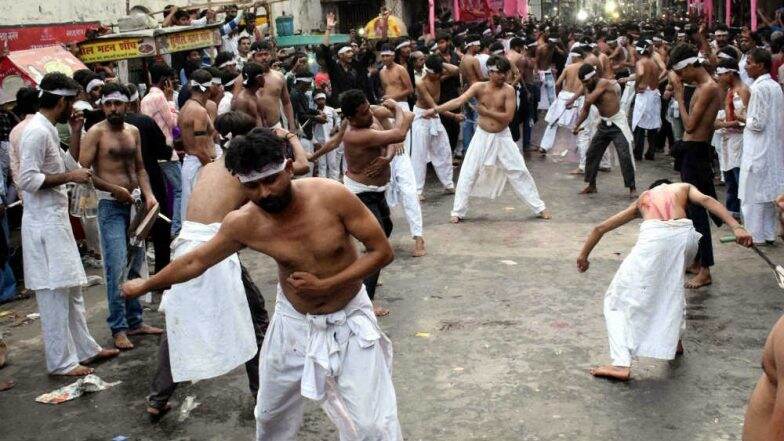 Mumbai, September 9: In the wake of Muharram processions, Mumbai police on Monday issued traffic advisory regarding diversions on several roads. The advisory was issued to avoid inconvenience to regular commuters. The restrictions started from 4 pm on Monday and will be implemented until the procession of "Shab-A-Shahdat" gets over. The procession of "Shab-A-Shahdat" will start from Nesbit Junction and will reach Jainbia Hall via Sofia Zuber junction, Sir JJ Junction, IR Road and Pakmodia Street. Muharram 2019 Holiday Date in Tamil Nadu: Government Declares Ashura Holiday on September 11.
Half an hour before the procession, all the north-bound traffic coming from Chakala Junction proceeded towards JJ Junction via Mohammed Ali Road and is diverted to P D'mello Road via Carnac Bunder Bridge at the junction. All the south-bound traffic coming from Khadaparshi Junction towards Nesbit Junction is diverted to Balvant Singh Dodhi Marg. Muharram 2019 Date in Saudi Arabia, UAE And Iran: Hijri New Year 1441 Begins in Most Countries Barring India, Pakistan, Bangladesh.
Mumbai Police Traffic Advisory:
Dear Mumbaikars,

In view of Muharram processions, traffic advisory and diversions on Dt. 09/09/2019 and Dt. 10/09/2019 are as follows : pic.twitter.com/mk27xO7rlG

— Mumbai Police (@MumbaiPolice) September 9, 2019
Similar restrictions will also be implied tomorrow, September 10, during a procession of Ashura i.e. "Sham-e-Gariba". It will again begin from 4 pm. It will start from Zainaba Hall and will reach Rehamatabad Cemetery at Mazgaon Byculla via Pakmodia Street, IR Road and Sir JJ Road. Ganesh Chaturthi 2019: Mumbai Police Issues Traffic Advisory on Eve of Ganeshotsav, Check List of Roads Closed & Diversions.
In India, the crescent moon for the Hijri was sighted on August 31, with this, the Islamic month of Muharram began. During this month, Muslims recall the message of sacrifice, struggle and righteousness as exhibited through the martyrdom of Imam Hussain (as) and other members of the Ahle-e-Bayt (as). Muslims across the world mourn through the first 10 days of Muharram in the memory of the Battle of Karbala which was fought between Yazeed and Hussain (as).