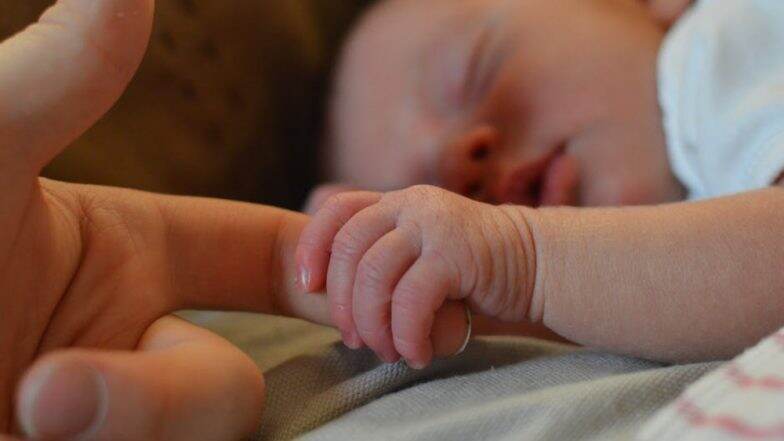 Guntur, September 5: A 74-year-old woman, Erramatti Mangayamma became a mother of twins on Thursday. The woman opted for IVF and a caesarian was done through which she gave birth to twins- both baby girls. The couple has been trying for a child of their own for a long time, but their attempts always failed. Indian Woman Gives Birth to a Baby at Dubai Airport
Last year, the couple reached out to IVF expert Dr Sanakkayala Umasankar in Guntur and decided to undergo IVF treatment. Since the woman had crossed her menopause age, minor surgery was performed, in which a uterus was arranged from another woman. Medical experts closely monitored the IVF procedure and she was admitted to the hospital in January itself.
Check ANI's Tweet:
Dr Umasankar, Director of Ahalya Hospital, Guntur: She approached our hospital last year for getting a baby through IVF method. Egg from a donor & sperm from her husband, were used. She conceived in January. She delivered twin girls today, both are healthy. Mother is in ICU. https://t.co/6zBBiHR1YP

— ANI (@ANI) September 5, 2019
Medical counselling was also provided to her, considering the age at which she wanted to conceive and the society around her might not be very open to the idea. However, the couple decided to face every hurdle on their path confidently in order to achieve their dream of becoming parents. The woman's mother aged 95 also reached the hospital to welcome her grandchildren and take part in the family celebration.