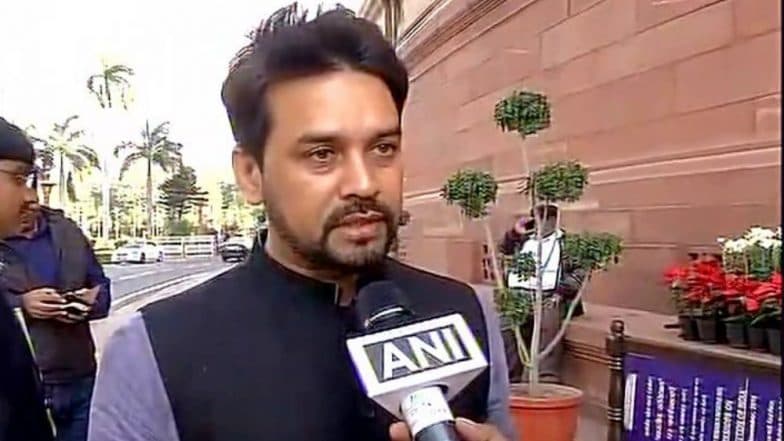 New Delhi, February 6: A parliamentary committee headed by BJP MP Anurag Thakur has summoned Twitter India along with representatives from Ministry of Electronics and Information Technology for alleged bias against "nationalist" accounts.
The Parliamentary Committee on Information Technology will examine the issue of 'Safeguarding citizens rights on social media/online news platforms' in its meeting on February 11, panel head Anurag Thakur tweeted. Facebook To Give Incentives to 36,000 Employees Who Help Them Tackle Misinformation and Hate Speech.
The Parliamentary Commitee on Information Technology will examine the issue:

SAFEGUARDING CITIZENS RIGHTS ON SOCIAL/ONLINE NEWS MEDIA PLATFORMS

MEITY & TWITTER will present their views.

You can tweet/email your views:

comit@sansad.nic.in pic.twitter.com/bDYoSv5OHd

— Anurag Thakur (@ianuragthakur) February 5, 2019
This comes after activist-advocate Ishkaran Singh Bhandari met Union Home Minister Rajnath Singh on January 28 and apprised him of the alleged "discriminatory and unfair practices" by Twitter, which he said were a "threat to national security". Twitter India Summoned By Parliamentary Panel For Alleged Bias Against 'Right-Wing' Accounts.
In his application, Bhandari alleged that Twitter was suspending accounts which either support "Indic ideals or the current government". The panel is scheduled to meet on February 11 in Parliament complex.