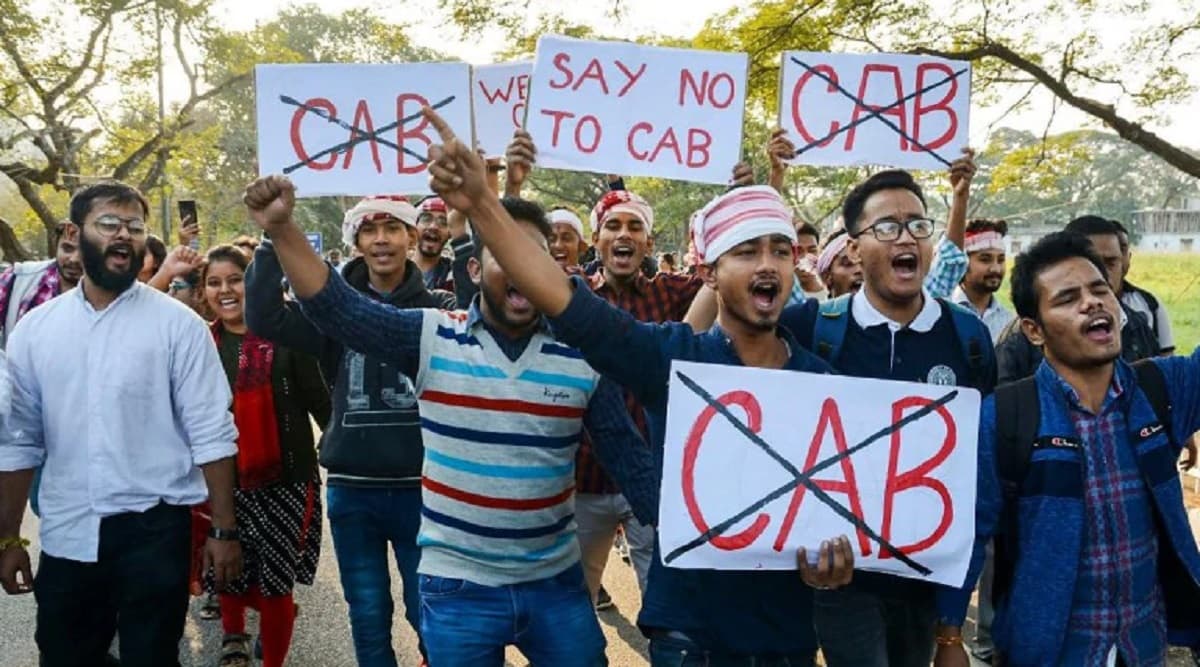 Shillong, December 12: Mobile internet and SMS services across Meghalaya were suspended for 48 hours on Thursday evening as protests against the Citizenship Amendment Bill 2019 intensified in northeastern states. In view of the security situation, authorities decided to impose curfew in several parts of Meghalaya from 10 pm tonight. Massive protests are being held in all northeastern states against the Citizenship Amendment Bill. North East Indigenous People's Forum Demands Inner Line Permit in Meghalaya.
Assam witnessed a spree of violent protests with people defying the curfew in Guwahati on Thursday morning. As the situation worsened, the Army conducted a flag march in the capital city. The ban on mobile internet and SMS services have also been extended for another two days. Guwahati was the first to be placed under indefinite curfew which was later extended to Dibrugarh where CM Sarbananda Sonawal's residence was targetted.
A similar situation was seen in Tripura. However, on Thursday, the situation was largely normal. In Agartala, some elements burnt down a vehicle and a few shops in Dhalai district on Wednesday night. The JMACAB convener Anthony Debbarma and Indigenous People's Front of Tripura President Bijoy Kumar Hrangkhawl after a marathon meeting with Chief Minister Biplab Deb told the media that they have called off their indefinite agitation against the CAB in Tripura.
The Parliament on Wednesday approved the CAB which seeks to provide Indian citizenship to all immigrants fleeing persecution in Pakistan, Bangladesh and Afghanistan - but not if they are Muslim. According to protesters, the legislation will change the demography of northeast as many non-Bengali or non-Assamese illegal immigrants will get citizenship.