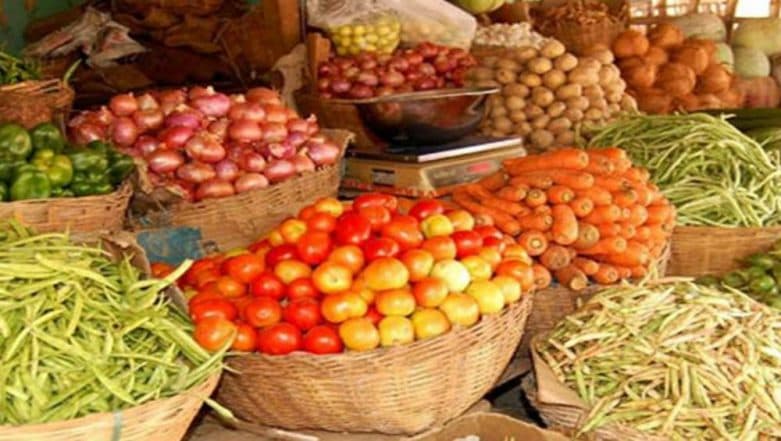 New Delhi, March 12: The retail inflation, based on the consumer price index (CPI), rose by 2.57 per cent in February 2019 as compared to the corresponding period last year, said the data issued by the government on Tuesday. The surge is also higher as compared to the consumer inflation in January, recorded at 1.97 per cent.
The upward surge is likely to be welcomed by policymakers, who were alarmed by the 19-month low inflation rate of 1.97 per cent recorded last month. As per the targets set by the Reserve Bank of India (RBI), the consumer inflation should revolve around the 4 per cent mark. Cheaper Retail Loans on Anvil as Majority of Banks Brace for 5-10 bps Cuts by March 31.
Data released for the month of February showed food inflation staggering in the negative growth rate. After a minus 2.33 per cent slump in January, it has now recovered to -0.66 per cent.
CPI inflation for February 2019:
Consumer Inflation rises to 2.57% in February 2019 as compared to 1.97% in January 2019. pic.twitter.com/mfLsl6d8ro

— ANI (@ANI) March 12, 2019
The low inflation rate had compelled the RBI to make a key change in the monetary policy. The central bank had, last month, revised the repo rate - the rate at which the Reserve Bank lends to the commercial banks - by 25 basis points. The RBI further stated that it is changing its policy stance to "neutral" from "calibrated tightening".
Following the amendment, the repo rate has been revised to 6.25 per cent. The move was welcomed by the market players, who have called for more infusion of capital to expedite the pace of employment generation.