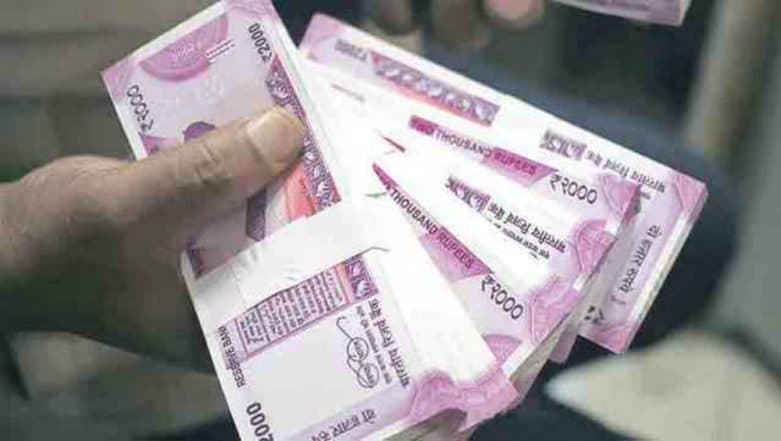 Haryana, September 23: The Economic Offence Wing of Cyberabad police said that it has cracked a Rs 3000 crore fraud by a Hisar-based marketing company. Police have arrested the chairman and MD of Future Maker Life Care Global Marketing Pvt Ltd, Radhe Shyam and director, Surender Singh. In the earlier reports which released on September 8, the fraud was estimated at Rs 1200 crores but after the initial probe, the amount increased to Rs 3000 crores. Rs 1,200-Crore Fraud Busted by Hyderabad Police, Two Arrested For Conning Scores of Investors.
They have duped approximately 60 lakh people of Rs 3000 crore. The victims were mostly from Delhi, Haryana, Maharashtra, Madhya Pradesh, Karnataka, and Odisha.
The firm charged Rs 7,500 from everyone as a joining fee and assured commission of Rs 500 for bringing two new members besides credit of Rs 2,500 a month for the period of two years. The firm has cheated public using banned binary pyramid (1: 2) business model for their multi-level marketing scheme. I-T Raids on Tamil Nadu Contracting Firm, Rs 100 Crore Cash, 90-kg Bullion Seized.
Police have seized Rs 200 crore in their company's bank account. They also seized Ford Endeavor, Jaguar, Toyota Fortuner, Four laptops, Six mobile phone and a revolver from Radhe Shyam's house in Hisar, Haryana.
Cyberabad police have written to Reserve Bank of India and asked them how the fraud has taken place and why the commercial banks didn't raise any question regarding the huge sum of money.
Radhe Shyam is a Class seven dropout. He mostly targeted unemployed youth and housewives, promising them fake claims of part-time income.
Previously, Radhe Shyam was working with Right Concept Marketing (RCM) for six years. Three years ago he brought up Future Maker Life Care Global Marketing Pvt Ltd company with funds from duped clients, who he promised extraordinary returns.