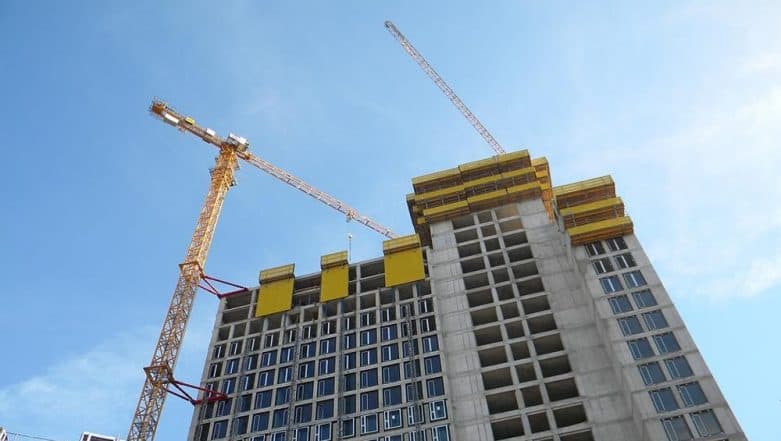 New Delhi, March 23: Delhi Development Authority (DDA), will soon roll out a new housing scheme. However, there will be less number of flats to be launched by the DDA this year. The majority of flats launched under this scheme will be one-bedroom sets for economically weaker sections (EWS), reported India Today. The land-owning agency will start the online application process from March 25. DDA to Set Up Centres of Excellence for Sports; Awards Asian Games Medallists.
There will be a total of 20,980 flats which the DDA will be offering, out which 3622 are for EWS. Meanwhile, 16,298 for LIG (low-income group) flats, 579 for MIG (middle-income group) and 488 for HIG (high-income group) houses. A registration fee will be Re 1 for a Lower Income Group (LIG) flat and Rs 2 for Middle Income Group (MIG) and Higher Income Group (HIG) flats. Under this scheme, the flats will be located in areas such as Vasant Kunj, Dwarka, Rohini, Narela, Siraspur, etc. DDA to Soon Launch New Online Housing Scheme; Moots Draft Policy on 'enhancing Walkability' in Delhi.
Eligibility for Purchasing the flats :
The applicant should be a citizen of India.

The applicant and his/her spouse or children dependent on his/her should not own any residential house in Delhi.

The applicant should not own a joint plot or land more than 66.9 sq ft.

If the applicant has already allotted house/flat constructed by DDA, then he or she can not apply for the scheme.
Document required for the application:
Affidavit (Duly attested) declaring his/her relationship with their spouse.

Affidavit (duly attested) declaring non-ownership of property in Delhi.

Photographs and three signatures of self and spouse.

Application declaring to not make any additional alterations.

Self-attested copy of bank pass book of the account mentioned in the application.

The last one year of income tax return filed.

Details/Proof of Payment.

ID proof and address, proof of self and spouse.

Proof of Physical Possession of the person in whose name the conversion is sought. The proof should be attested by Notary Public/Gazetted Officer.

Attested copy of Lease deed/sub-lessees deed/conveyance deed/allotment letter.
It is for the first time that the entire process, from submission of applications to payments, will be online. After the failure of two housing schemes in 2014 and 2017, this year, the DDA is trying to ensure that this scheme should be successful.