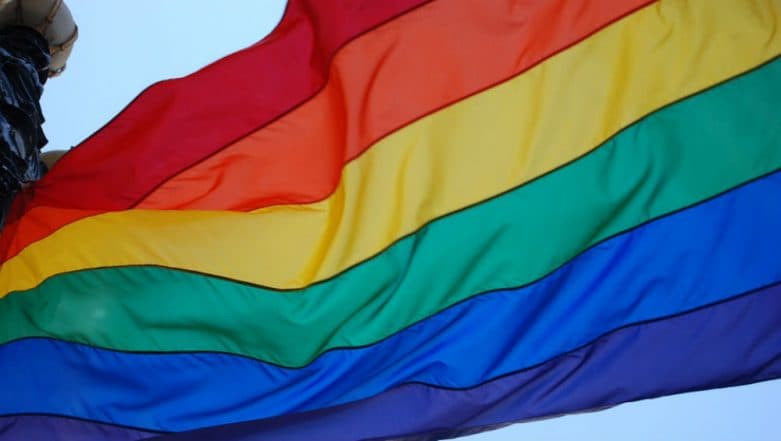 Lucknow, August 9: In a horrific incident, a Dutch tourist was thrashed after locals suspected him to be gay. The incident reportedly took place in Lucknow. The Dutchman was attacked after he made a payment with a rainbow-coloured payments card from a Dutch company called Bunq. The identity of the victim was not immediately known. It was also not clear whether a complaint was lodged in connection with the assault.
According to a report published in a Dutch portal, a group of people first made homophobic remarks and then assaulted the tourist. They thought the Dutchman was gay as he used a rainbow-coloured payments card. The colours on the card, however, don't match the rainbow flag exactly, the report stated. It is well known that the rainbow flag is used as a symbol by the LGBTQ community. The tourist was admitted to a hospital for injuries to his face and head. UP Man, Mistaken For Thief, Set Ablaze by Locals, Entered House to Avoid Stray Dogs.
Bunq's tweet on the attack on Dutch tourist:
We received some terrible news today. One of our users was attacked in India after paying with his rainbow colored bunq card. We'd like to share our CEO Ali's personal response with you: https://t.co/JmE1vp5J4A #SpreadLove pic.twitter.com/jS5gmzXcDJ

— bunq (@bunq) August 8, 2019
In 2018, India's Supreme Court had struck down Section 377 of the Indian Penal Code (IPC) which criminalised homosexuality. A five-judge Constitution bench, headed by then Chief Justice of India (CJI) Dipak Misra observed that criminalising gay sex is irrational and indefensible. The Lesbian Gay Bisexual Transgender community has the same rights as any other citizen, the CJI added.
The bench unanimously observed that respect for each other's rights and others are supreme humanity while saying that the right to live with dignity is right. Section 377 of the IPC is a 157-year-old law that criminalised certain sexual acts, terming them as 'unnatural offences', punishable by a 10-year jail term. The law punished "carnal inter­course against the order of nature with any man, woman or animal" and thus had bigger implications for same-sex relationships.