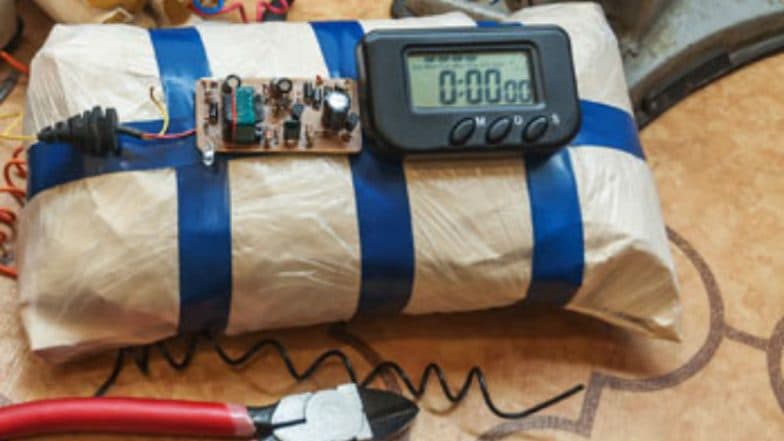 Raigad,  February 22: In another incident of bomb scare, passengers panicked after a device which seem to appear as a bomb was found on Maharashtra State Regional Transport Corporation (MSRTC) bus on Wednesday. Fear spread throughout the region as the news of the bomb being found on a bus went viral. Blast in Thane: Explosion at Kashimira Road After Unidentified Man Throws Plastic Ball Filled With Explosives.
According to a report in English daily Pune Mirror, the bomb like device was found in a bus moving from Karjat to Apta.
It was the driver of the bus who discovered the suspicious looking object in the bus. When the driver realised that the object belonged to nobody and was left isolated, he called the bus depot.
The bus depot then informed the police which alerted the Alibaug bomb squad. The police and the bomb squad then safely removed the suspicious object from the bus.
The explosive was detonated almost after five hours of struggle by the bomb squad. The Raigad police was quoted as saying by the paper that they received a call on Wednesday about a bomb like thing found in a government bus.
The police confirmed that material such as electric devices and detonators was found from the bus, which could have been used for making a bomb.
Three kg Urea and Improvised Explosive Devices (IED) were recovered, said reports. The police has also sounded an alarm following the incident.