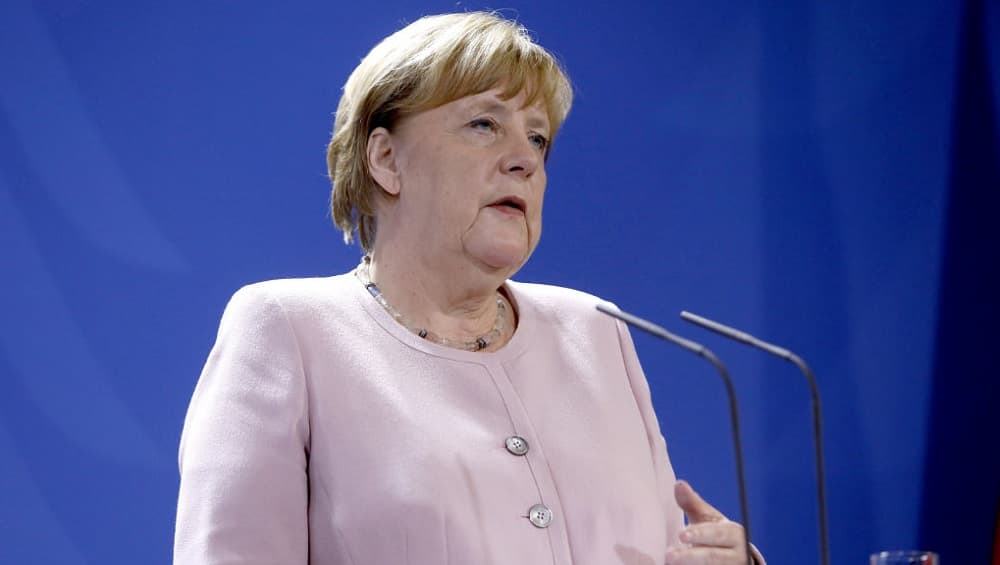 New Delhi, October 31: German Chancellor Angela Merkel, who will be on a day-long visit to India on November 1, will not be standing when the national anthems of India and Germany will be played. The 65-year-old would be distancing away from the official protocol due to health issues being faced by her. According to the German media, she is facing a complex medical issue which affects her consciousness on standing still. German Chancellor Angela Merkel Arriving in India on November 1 for 5th IGC Meet.
At several multilateral meetings, Merkel has been seen trembling while standing during the national anthem. To prevent any damage to her health, the German government has decided to ensure she remains seated during most of her outdoor programmes.
Merkel's upcoming visit to India comes six months after Prime Minister Narendra Modi visited Germany in April to attend the biennial Inter Government Consultations (IGC). The fifth version of the summit will be held tomorrow in the Indian national capital.
Under the IGC framework, all ministerial representatives will meet their German counterparts. They would submit a report to PM Modi and Chancellor Merkel ahead of their bilateral meeting. The two heads of states would also be holding an interaction with a delegation of CEOs of top companies of their respective nations.
Apart from meeting Modi, Merkel will also call upon President Ram Nath Kovind and discuss the advancements made by India and Germany through their bilateral relations over the past several years. Notably, the two countries first accorded each other with the strategic partner rank in 2001.