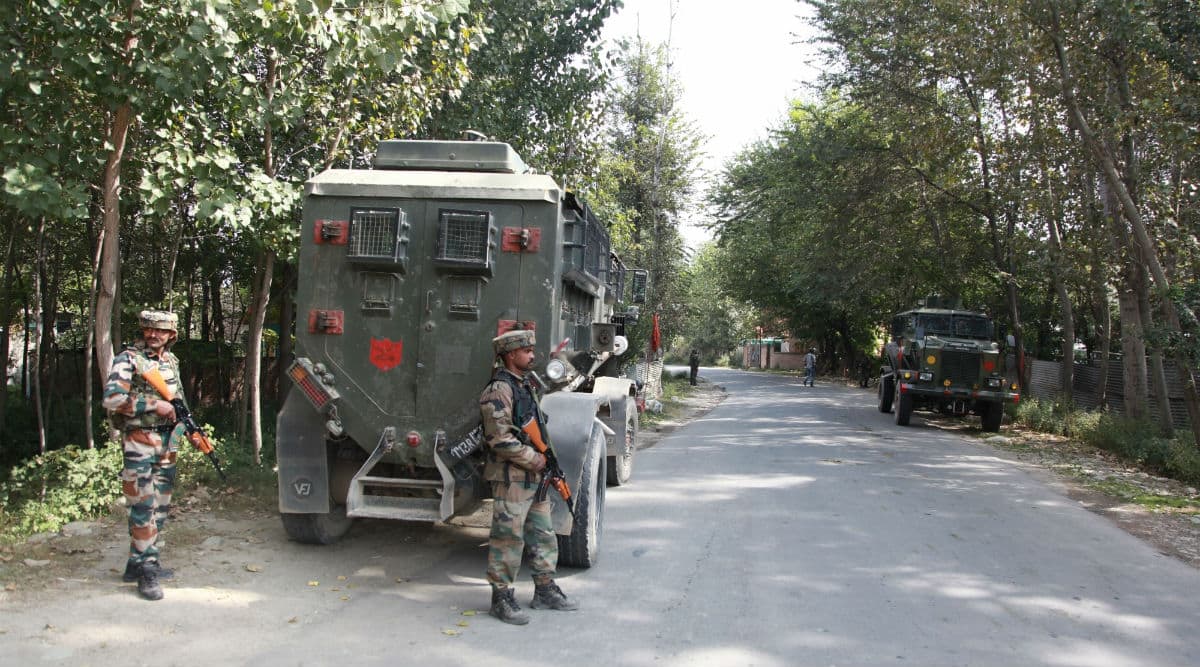 Srinagar, January 16: The Jammu & Kashmir police on Thursday busted a Jaish-e-Mohammed module in Srinagar, which led to the arrest of two terrorists. The accused, the police said in a statement, were planning to carry out a "major terror attack" on January 26, observed as Republic Day across the nation. The apprehended militants were also involved in two cases of grenade attacks against security personnel, the police said. Jammu and Kashmir Administration Puts Omar Abdullah's Shifting on Hold, to Release 5 Leaders from PDP and NC Today.
Jaish, which is based in Pakistan and led by dreaded terrorist Masood Azhar, is one of the insurgent groups operating in Kashmir alongside Lashkar-e-Taiba and Hizbul Mujahideen. The group had claimed responsibility for the attack in Pulwama in February this year, which led to the death of 43 CRPF security personnel.
"Srinagar Police has busted Jaish-e-Mohammad terror module, averted major terror attack planned on 26th January and worked out 2 earlier grenade attacks. 2 terrorists have been arrested," said the statement issued by the J&K Police.
Update by ANI
J&K: Srinagar Police busted Jaisha-e-Mohammad terror module and arrested a total of 5 terrorists. With this, the Police averted a major terror attack planned on 26th January, and worked out 2 earlier grenade attacks. https://t.co/Z1LOop1TCj pic.twitter.com/mcwy6Pc9kw

— ANI (@ANI) January 16, 2020
The crackdown on Jaish module comes five days after the J&K police apprehended Deputy Superintendent of Police (DSP) Davinder Singh along with three militants at the Jammu-Srinagar Highway. The decorated officer was arrested at Mir Bazar point of the arterial highway, when police found him accompanied by Lashkar-e-Taiba commander Naveed Baba, Hizbul militant Altaf and overground worker Irfan.