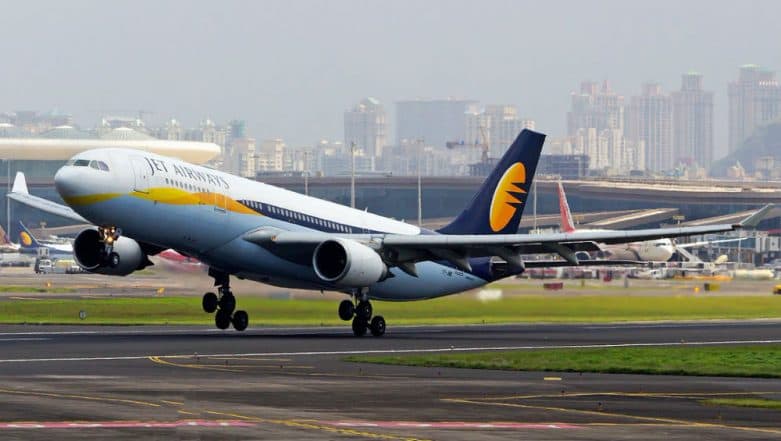 Mumbai, May 14: Adding to the woes of the grounded airline- Jet Airways, its Deputy Chief Executive Officer and Chief Financial Officer, Amit Agarwal has resigned with immediate effect due to personal reasons. The news was communicated by Jet Airways in a statement to the stock exchanges.  Agarwal's resignation is effective from May 13. Most of the airline's board members have also quit in the last one month. Jet Airways Crisis: Indian Oil Corporation Stops Fuel Supply to Cash-Starved Airline for Non-Payment For Brief Duration.
"We wish to inform that Amit Agarwal, the deputy chief executive officer and CFO of the company, has resigned from service due to personal reasons, with effect from May 13," Jet Airways said in a regulatory filing. Jet Airways Currently Flying Less Than 50 Domestic Flights, Says DGCA Official.
Amit Agarwal had joined jet Airways in December 2015. Agarwal is a chartered accountant with over two-and-a-half decades of experience. He is believed to be close to the founder of the airline, Naresh Goyal. He was responsible for all financial and fiscal management aspects of the company's business.
The cash-strapped airline stopped its operations on April 17 due to an acute cash crunch. Goyal and his wife Anita Goyal stepped down from the board of the airline in March this year, which has more than Rs 8,000 crore debt.