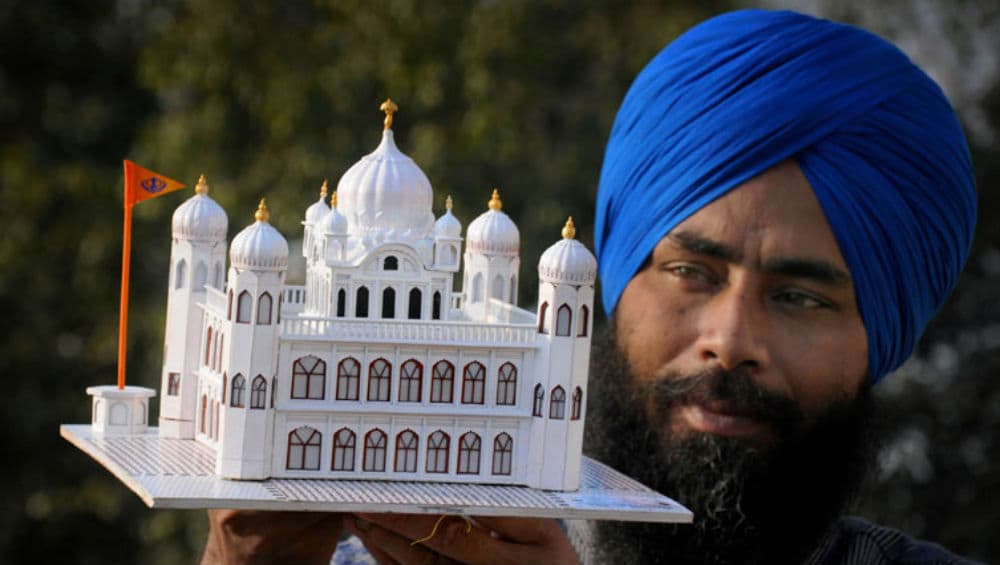 New Delhi, October 21: With the discussions on writing off USD 20 as a fee from the pilgrims who will be visiting the Kartarpur Sahib Gurdwara through the Kartarpur corridor gaining momentum, the Union Ministry of External Affairs on Monday requested the Imran Khan's government in Pakistan again to reconsider its insistence to levy service charge. Following this, the Narendra Modi government further informed that it is ready to amend the Agreement accordingly at any time.
Informing about the latest decision, MEA said, "In view of the long pending demand of pilgrims to have visa-free access to Gurudwara Kartarpur Sahib& in the interest of operationalisation of Kartarpur Corridor in time before 12 November, government conveys that we would be ready to sign Agreement on Kartarpur Sahib Corridor on October 23." Kartarpur Corridor: Devotees Need to Apply For Permit 30 Days in Advance, Says Report.
Adding more, the Union Ministry said, "While agreeing to sign the Agreement, the Government of Pakistan has been once again urged to reconsider its insistence to levy service fee of USD20 on pilgrims. India would be ready to amend the Agreement accordingly at any time." Earlier too, India had requested its neighbour, to write off USD 20 that Pakistan has decided to impose on pilgrims visiting Kartarpur Sahib Gurdwara.
Meanwhile, Union Minister Harsimrat Kaur Badal on Sunday criticised Imran Khan's government for charging a service fee of USD 20 from pilgrims. She stated that charging the fee of USD 20 from pilgrims is 'atrocious' and 'highly shameful'. As per the corridor plan, connect Darbar Sahib in Kartarpur with Dera Baba Nanak shrine in Gurdaspur district of Punjab. This would be the first visa-free corridor between the two neighbours, where pilgrims would have just to obtain a permit to visit Kartarpur Sahib.