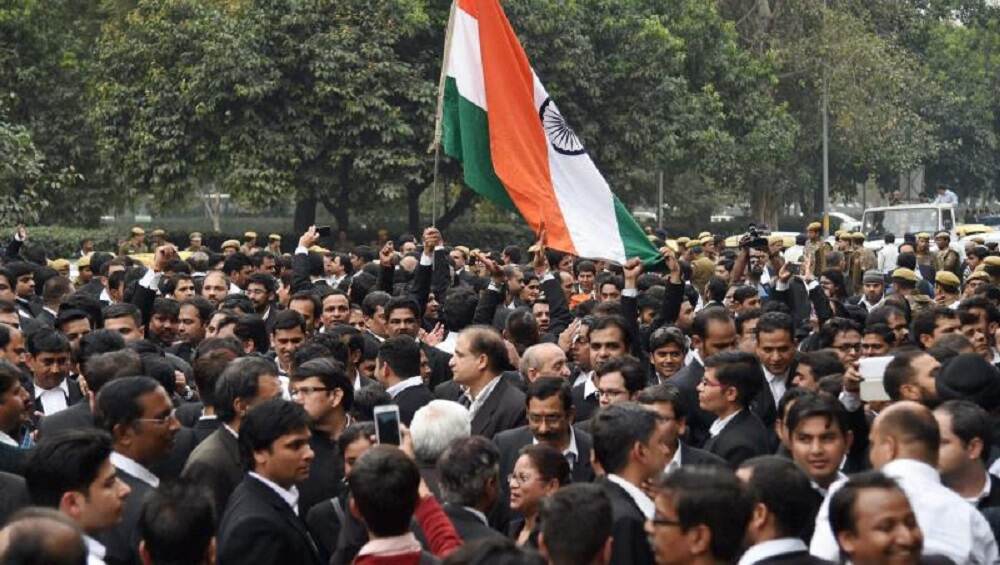 New Delhi, November 8: The Bar Council of India (BCI) has directed all affiliated lawyers to return to work by Monday, as their week-long strike has caused widespread inconvenience to common people. The protest by lawyers was launched after their clash with personnel of the Delhi Police at the Tis Hazari court complex last Saturday. Tis Hazari Clash: CCTV Clip of DCP North Monika Bhardwaj Pleading Before Lawyers to Stop Violence While Being Attacked Herself Surfaces; Watch Video.
The police versus lawyers issue, which was triggered over a parking dispute, snowballed into a major controversy as thousands of constables staged a demonstration earlier in the week, demanding action against the advocates who assaulted the police personnel.
The police protest ended after Delhi Police Commissioner Amulya Patnaik, along with Lieutenant Governor Anil Baijal assured them of justice in the matter. The administration will consider all their grievances and take measures to prevent such incidents from being repeated, the L-G reportedly told officials.
The Delhi High Court has constituted a judicial inquiry into the matter, which will be headed by former HC judge, Justice (retd) SP Garg. The probe would be monitored by the High Court.
After the Tis Hazari clash, the lawyers staged protests across all courts in the national capital, bringing the judicial process to a standstill. The BCI, which had so far not called for the advocates to end their strike, had been critical of the manner in which they vented their anger against the police.