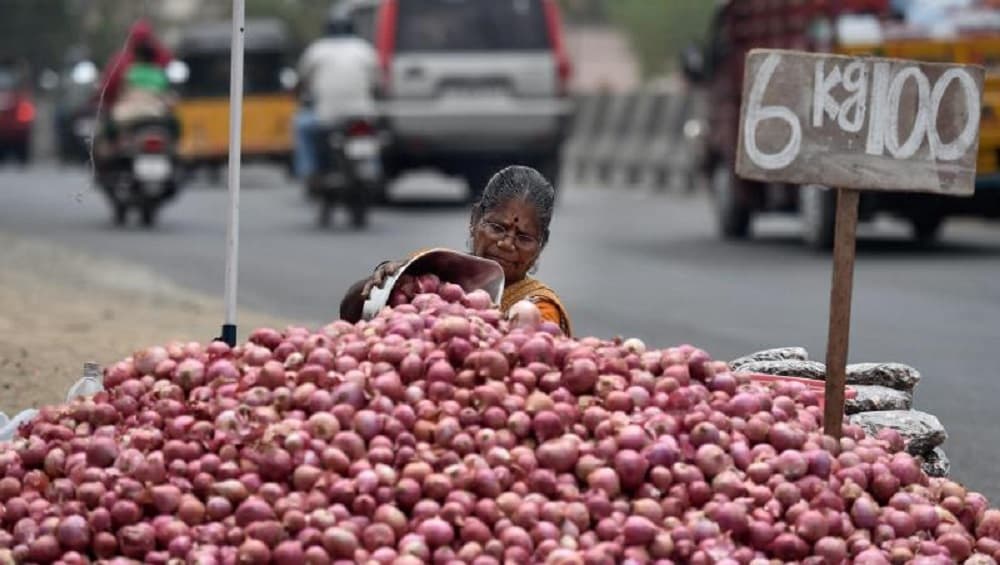 New Delhi, November 6: With onion prices once again breaching the Rs 80-mark in the national capital, the Centre is prepared to take extraordinary measures to check the rates. One such option on the table is to allow private traders to import the bulb, said Union Minister for Consumer Affairs and Food Supplies, Ram Vilas Paswan, on Wednesday. Onion Prices Skyrocket Across India: Rates Expected to Touch Rs 120 Per Kg in Bhopal Due to Shortage in Onions Stock.
The private players are currently barred from procuring onions from other countries. The crop should be procured for sale in the retail market only through the Agricultural Produce Marketing Committees (APMC) -- which in turn is tasked to buy the bulb from the farmers at the minimum support price (MSP).
Paswan said his Ministry has already swung into action to prevent the onion prices from further rising. Adequate quantities are being imported from Turkey, Egypt, Iran and Afghanistan.
If the demand-supply equation could not be balanced, the government imports could be increased in the next few days. "We have requested the foreign ministry and the agriculture ministry to talk to these countries and allow private companies to import onions," the Minster tweeted.
Paswan further pointed out that the Centre is releasing onion from its buffer stock at prices as low as Rs 24.90 per kg. This is expected to significantly reduce the price in the national capital region.
Notably, the onion prices have shot off to unprecedented levels due to the unseasonal rainfall in Maharashtra which has destroyed several hectares of farmlands. Due to the shortage of supply, the price of bulb shot up to as high as Rs 5,551 per quintal in the Lasalgaon wholesale market.