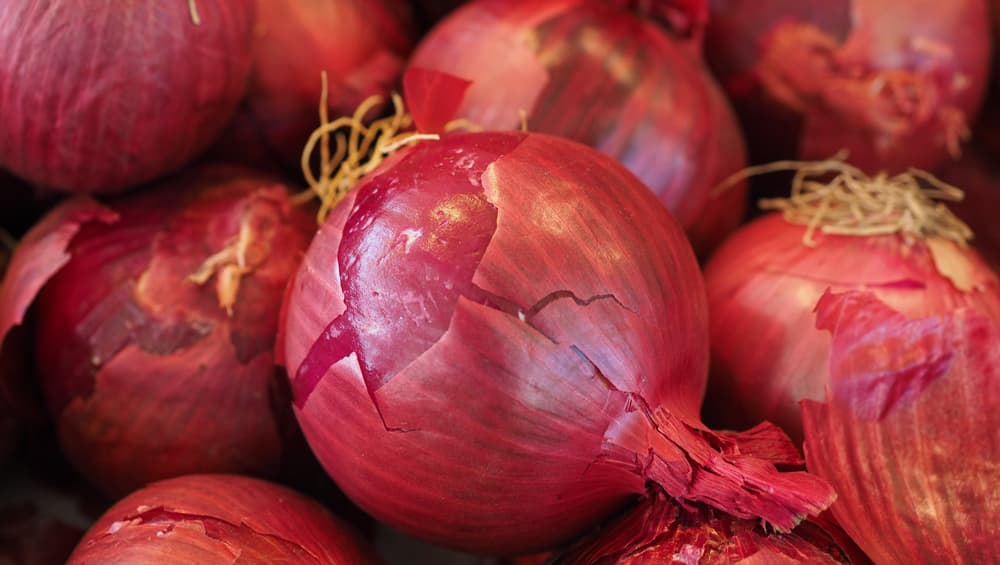 Bhopal, November 6: The prices of onion have skyrocketed and it is nearing Rs 100 per kg in some states. The rates have shot up due to the unseasonal rains in Maharashtra and in Andhra Pradesh that have destroyed the new crops.  The shortage in demand has further raised the price of onions across the country, making it very difficult for people, as it is one of the staple ingredients in the kitchen.
The government has claimed that the prices will moderate soon, however, experts believe that the sharp fluctuation will continue for another month until the delayed crop reaches the market and meets the shortage in demand. Onion Prices Continue to Rise in Some States Due to Shortage, Likely to Touch Rs 100 Per Kg in Coming Days.
Check ANI Tweet:
Bhopal: Prices of onions have soared high in the market, a vegetable vendor (pic 4) says,"There is supply crunch of vegetable as rains have destroyed crops. We are selling onions at Rs 80. Price of onions is expected to go up to Rs 120." #MadhyaPradesh pic.twitter.com/7CEWPA5r56

— ANI (@ANI) November 6, 2019
Onion Prices in Maharashtra:
Cyclone Maha has battered most parts of the state, particularly the onion belt comprising of Satara, Nashik, Jalgaon, Pune, Solapur and Ahmednagar. They are the major suppliers of onion in Pune and Mumbai. Buyers in Pune are paying as high as Rs 80 to Rs 90 per kg. There is currently a 70 percent shortage of new onions in the market as the rains have damaged the new crop.
Bhopal:
In Bhopal, currently onions are being sold at Rs 80, but the rates are expected to go up to Rs 120.
Bhubaneswar:
The onion prices in Odisha have also soared and the rates will go up by another Rs 6-10 as rain in Andhra Pradesh, Maharashtra and Karnataka have affected the supply of onion to Odisha. Onions are being sold at Rs 60-65 per kilogram in Bhubaneswar.
Delhi:
The price of the bulb has gone over Rs 100 per Kg in the National Capital.  Official data from consumer affairs ministry shows that retail prices of Onion in Delhi shot up to Rs 80 per kg on Tuesday compared to Rs 55 on October 31.
The Ministry of Commerce had amended the export policy of onion in September, in order to curb the rising onion prices in the country. The export of all varieties of onions was prohibited with immediate effect.