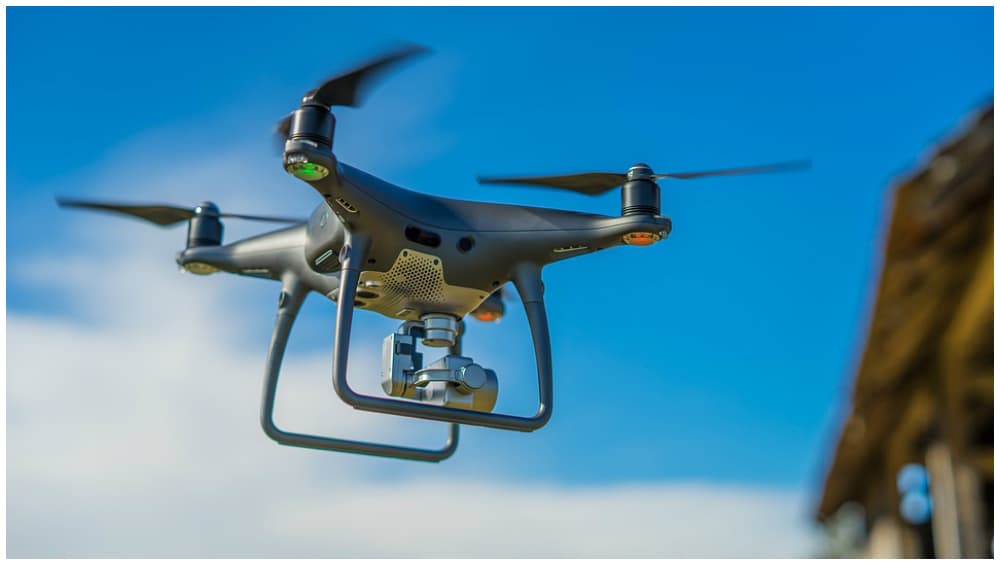 Chandigarh, October 22: The Border Security Forces (BSF) sources spotted multiple drones entering from Pakistan's side in the Firozepur district of Punjab on Monday. According to a tweet by ANI, several drones were spotted late at night on Monday in Hussainwala sector in the  District. Troops also fired on drones which entered from the Pakistan side. As per intelligence reports,  several Pakistani terrorist groups have been trying to smuggle weapons into India since August when the Narendra Modi-led government withdrew abrogated Article 370, which granted special status to Jammu and Kashmir.
In the past few months, several Pakistani drones have also been spotted by the BSF along the India-Pakistan border. Drone intrusions from the neighbouring country have been happening on a daily basis in India. Earlier this month, the BSF spotted a drone from Pakistan's side in Firozepur. According to officials, the drone was sighted at Hazara Singh Wala area. 'Pakistan State Actors' Behind Weapons Dropped by Drones, Intelligence Agencies Tell MHA.
Hers's the tweet:
BSF sources: Multiple drones movements on Monday late night were noticed at Hussainwala sector in Punjab's Firozpur District by Border Security Force. Troops also fired on drones which entered from Pakistan side. pic.twitter.com/IbhmxAIXsc

— ANI (@ANI) October 22, 2019
According to reports, the BSF is all set to purchase the ground-based anti-drone system to deal with the intrusion of drones from Pakistan. The anti-drone system will be able to work around the clock to detect multiple drones at a time. The system will have jammers and sensors amongst other features along with a 360-degree surveillance system.
In the wake of the growing incidences, the BSF has also started sensitising the residents at the border to immediately inform the police or BSF authorities if they spot anything unusual near the zero line. In September, Punjab Chief Minister Captain Amarinder Singh urged Home Minister Amit Shah to ensure necessary action to curb Pakistan from dropping consignments of arms and ammunition in the state through drones.