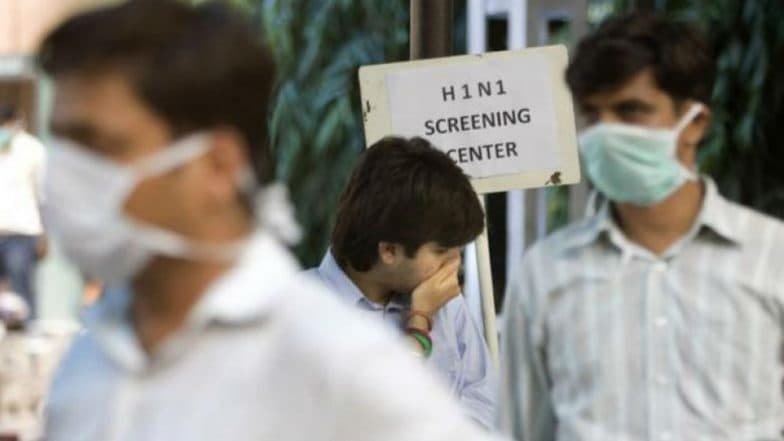 Jaipur, January 27: Around 72 people have lost their lives due to swine flu, while more than 1856 positive cases have been reported across the state between January 1 and 27. Out of the total death, eight people died in the last two days due to the H1N1 virus. Five of the state districts which are most affected by the virus are Jaipur, Jodhpur, Kota, Udaipur and Baran. According to a data issued by the government, 2,572 swine flu cases have been reported across the country till January 24. Swine Flu Case on Rise in Rajasthan: 210 Deaths Reported From State, Jaipur Worst Affected City.
Rajasthan recorded 60 percent of the total cases reported till January 24, followed by Gujarat with 438 cases and eight deaths. Meanwhile, there were 387 cases of the H1N1 virus. Haryana reported 272 cases till Thursday. Swine Flu Outbreak in India: H1N1 Virus Claims 40 Lives in Rajasthan; Gujarat, Delhi and Haryana Affected Too.
On Thursday, Union minister Prakash Javadekar demanded the removal of Rajasthan Health Minister Raghu Sharma and asked chief minister Ashok Gehlot to sack him for failing to contain the spread of swine flu in the state. Addressing the party's election management committee's meeting in Jaipur, Javadekar said that the Congress government was insensitive towards people and has failed to contain swine flu. Around 23,000 swine flu cases were reported from Rajasthan last year.