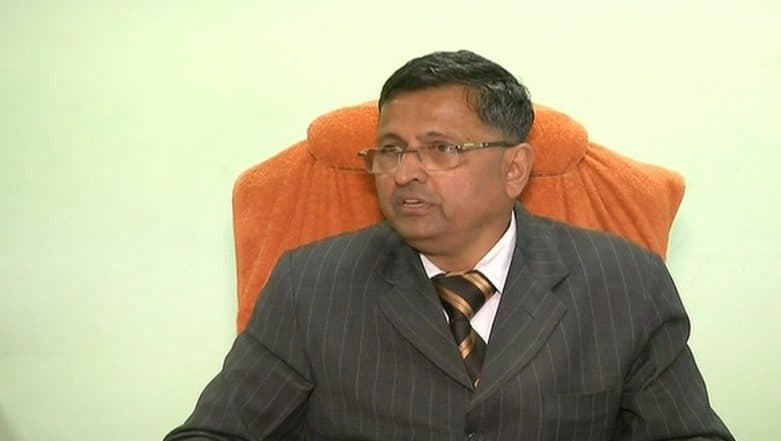 Jaipur, December 25: A total of 2,192 cases of swine flu have been reported from Rajasthan from January 1 to December 21, 2018. Meanwhile, 210 people have lost their lives due to the virus. Jaipur is the worst affected city with the highest number of cases surfaced from here. The state government is taking preventive measures to prevent the spread of the virus further. Director Health Department of Rajasthan VK Mathur asked the people not to panic.
He said that a comprehensive screening was done to identify positive cases of swine flu all over the state. "Even now close monitoring is underway to identify individual cases and monitor their family members and relatives," he said. He said a comprehensive screening has been done in schools, night shelters and other places to identify the people with symptoms of swine flu. Swine Flu Cases on Rise: Health Minister JP Nadda Speaks to Top Officials of Maharashtra, Rajasthan, Tamil Nadu, Kerala, Karnataka.
V.K Mathur, Director Health Department of Rajasthan: There have been 2192 cases of swine flu in Rajasthan between Jan 1 & Dec 21. Highest number of deaths and positive cases have been reported from Jaipur. We are taking preventive measures, there is no need to panic. pic.twitter.com/bhnOtmQjnU

— ANI (@ANI) December 25, 2018
On December 16, 11 cases of swine flu were reported in Jaipur. Last year in December, over 400 cases of swine flu had been reported from the state.  While in January more than 700 people were affected by the virus. Rajasthan is the third most affect state with the virus after Maharashtra and Tamil Nadu. Swine Flu Hits Telangana, 50 Cases Reported In State In One Week.
Meanwhile, Maharashtra is the worst affected state from swine flu. More than 2,500 cases were recorded from here, whereas, 2,263 were affected by the virus in Tamil Nadu till December this year. In 2018, a vaccine to prevent swine flu was administered free of cost to 54000 people in Maharashtra between January and May this year.
The H1N1 virus is also known as Swine flu is a respiratory disease which is caused by the influenza virus that infects pigs, resulting in a cough, decreased appetite and nasal secretion. This virus can also infect humans and other animals. Swine Flu can spread from person to person and considered very contagious.