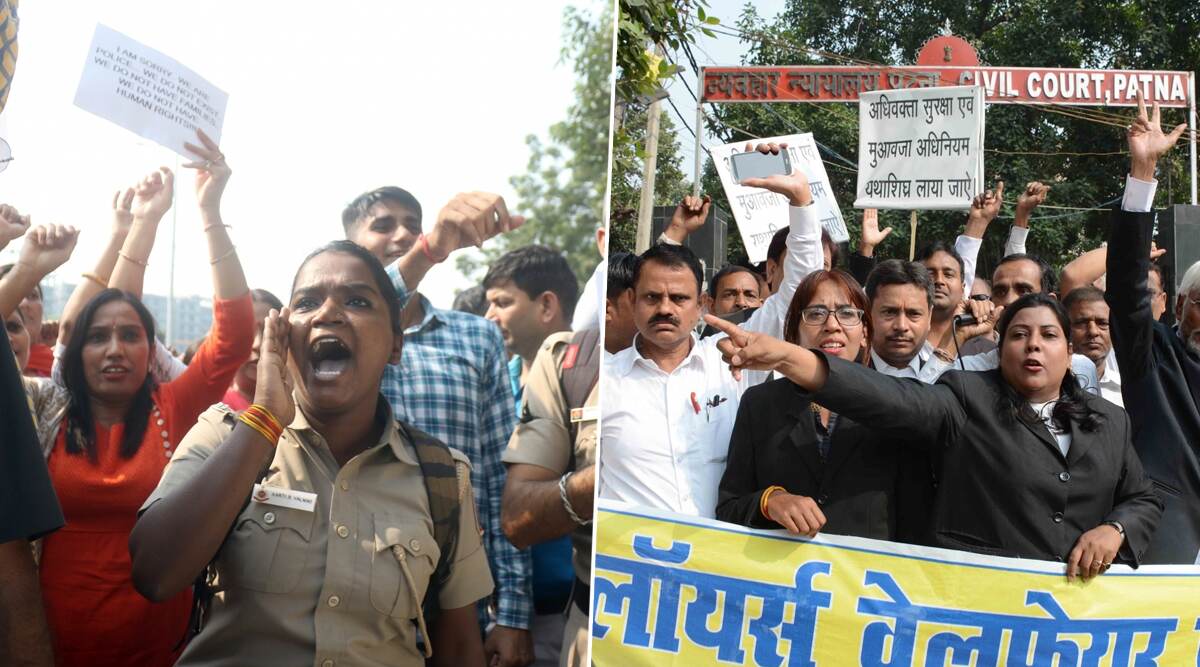 New Delhi, November 7: An audio clip has surfaced in which a Delhi police personnel is heard saying that a woman Indian Police Service (IPS) officer was pushed and verbally abused by lawyers. The audio clip is part of the evidence in connection with the clash between Delhi police personnel and lawyers at Delhi's Tis Hazari court last week. The woman officer's operator, a cop, is one of the two voices in the audio. Delhi Police-Lawyers Clash: Kiran Bedi Defends Cops, Says 'Never Let Men And Women in Uniform Lose Faith in Their Own Service'.
"The pistol of an Additional DCP (Deputy Commissioner of Police) has been snatched. I was beaten badly while trying to protect madam," one of the policemen tells the other," one of the policemen is heard telling the other. "My shoulder, wrist and thumb are broken. I have three stitches in the head," the officer added. Asked if "Madam" was also injured, he said that she was pushed and verbally abused. Kerala IPS Association Extends Support to Delhi Police.
"She was been pushed. They misbehaved with her. Her shoulder and collar were dragged. All of those involved were men. She was very badly abused verbally. The High court opens on Sunday and listens to its lawyers. The police have been bashed up by the lawyers. Madam cried outside the court," the officer responded. In her statement before senior cops, the woman IPS officer has reportedly said that she was groped and assaulted.
"We are recording everyone's statement. We will incorporate statement of the said officer in that (FIR) only. We will add required sections based on lady officer statement. Crime Branch is probing the case, analysing CCTV footage and recording statements," police spokesperson Anil Mittal said.
A minor argument between a lawyer and some policemen over parking at the Tis Hazari court complex led to violence and arson on November 2. At least 20 police personnel and several lawyers were injured and many vehicles were damaged in the incident. The lawyers alleged that the police fired at them. Policemen and lawyers also clashed at Saket court.