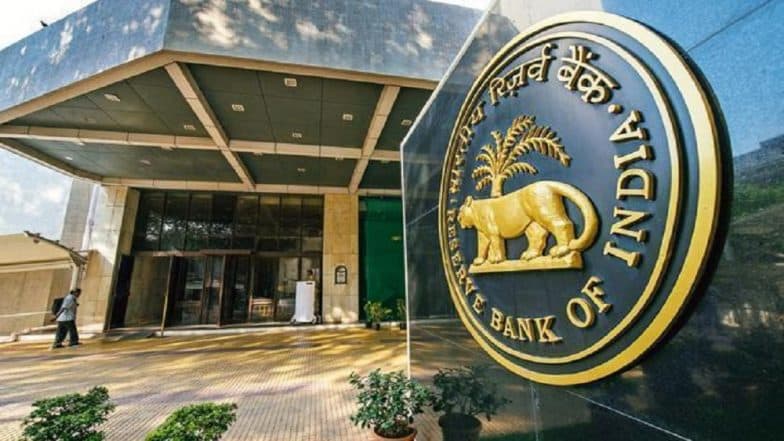 New Delhi, August 29: The total quantum of bank frauds recorded in the financial year 2018-19 has rose to Rs 71,543 crore, the Reserve Bank of India (RBI) said in its annual report on Thursday. The amount is significantly higher as compared to the amount of bank fraud recorded in the last fiscal. In FY 2017-18, the Indian banks had reported the total of quantum of fraud to be Rs 41,167 crore. Rahul Gandhi Slams Government Over Rs 1.76 Lakh Crore RBI Surplus Transfer
The 74 per cent jump in the quantum of bank frauds is likely to provide a shot in the arm for the Opposition, which has been targeting the Narendra Modi government over the state of economy. The increase in bank fraudery could also allow the critics of the Indian Prime Minister to question his claim of plunging major regulatory loopholes.
Update by Reuters:
RBI's #AnnualReport 2018-19 | Value of bank fraud cases rise 74%, from Rs 41,167 cr in FY18 to Rs 71,543 cr in FY19 pic.twitter.com/O9DefFdgFW

— CNBC-TV18 (@CNBCTV18Live) August 29, 2019
The central bank follows a July-June fiscal calendar, and usually releases its annual report in the month of August. Apart from bringing to light an increase in the quantum of bank frauds vis-a-vis the previous year, the RBI also notes that the average time to detect a major bank fraud or an alleged scam is nearly 22 months.
In the past couple of years, the bank fraud cases which have grabbed the nation's attention involve former liquor baron Vijay Mallya, who fled the nation in 2016 after a consortium of 17 lenders moved the court after declaring him a wilful defaulter. The embattled businessman owed Rs 9,300 crores to the banks.
In early 2018, the CBI registered an FIR against diamantaires Nirav Modi and Mehul Choksi for alleged duping the Punjab National Bank of over Rs 13,500 crores.
The Modi government has enacted a spree of measures to crackdown on financial fraudsters, including the passage of the Insolvency and Bankruptcy Code in the Parliament.