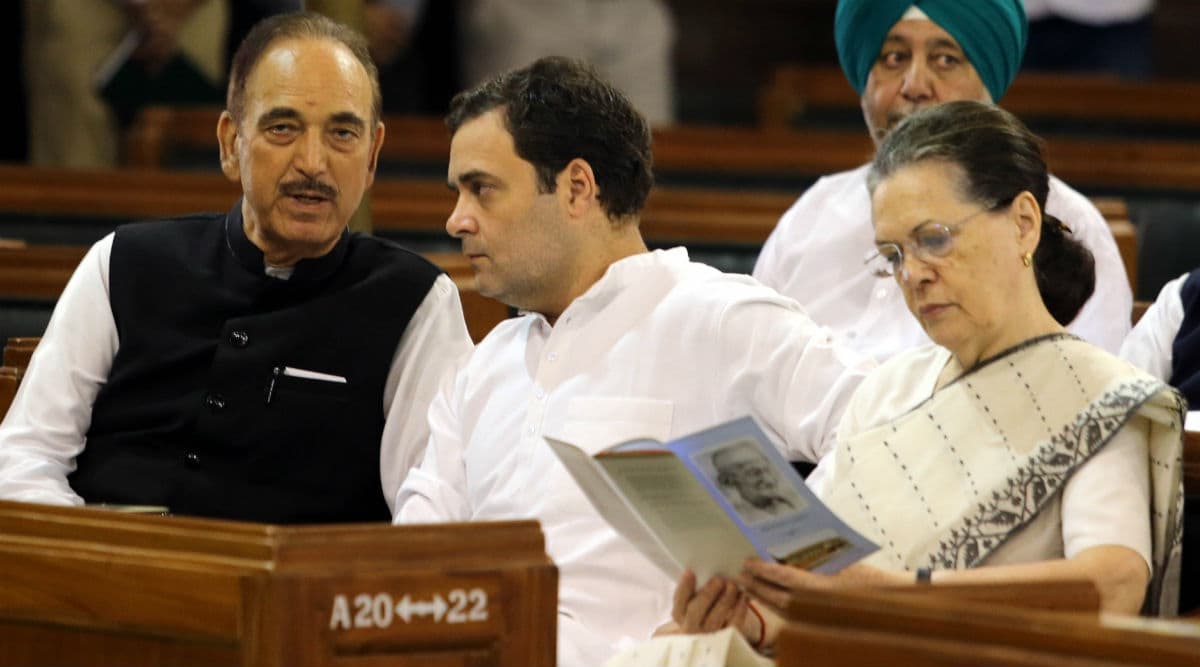 New Delhi, November 27: Congress Interim President Sonia Gandhi and her son Rahul Gandhi will not attend the swearing-in ceremony of Maharashtra Chief Minister-designate Uddhav Thackeray. While Sonia Gandhi gave her consent to form an alliance with ideological adversary the Shiv Sena in Maharashtra, Rahul Gandhi conveyed his reservations. He kept himself out from discussions on Maharashtra's political situation and maintained complete silence. Uddhav Thackeray Swearing-In Ceremony: From Sonia And Rahul Gandhi to Arvind Kejriwal And Mamata Banerjee, List of Politicians And Special Guests Invited For Historic Oath-Taking Event at Shivaji Park.
During meetings with Sonia Gandhi, Rahul's trusted aide KC Venugopal had also opposed the idea of going with the pro-Hindutva Shiv Sena. Congress leaders from Maharashtra, however, were in favour of the alliance to form a non-BJP government. Sonia Gandhi eventually had given a green signal and the Maha Vikas Aghadi then came into existence. Besides Sonia and Rahul, all Chief Ministers from the Congress have been invited for Uddhav Thackeray's swearing-in ceremony. Maharashtra Government Formation: List of Probable Ministers From Shiv Sena, NCP and Congress.
Trinamool Congress (TMC) supremo and West Bengal Chief Minister Mamata Banerji, Aam Aadmi Party (AAP) national convenor and Delhi Chief Minister Arvind Kejriwal, and DMK chief MK Stalin are among guests invited. More than 500 farmers from different parts of Maharashtra will also be invited to attend the swearing-in ceremony. Asked if Prime Minister Narendra Modi would be invited to the function. Shiv Sena leader Sanjay Raut said: "Yes we will invite everyone, we will even invite Amit Shah." However, it remains unclear if the invitations were sent.
At the crack of dawn last Saturday (November 23), a two-member government comprising Chief Minister Devendra Fadnavis and Deputy Chief Minister Ajit Pawar was sworn-in, leaving the state and country in a daze. However, that government barely completed 80 hours in office, paving the way for the Maha Vikas Aghadi alliance government headed by Uddhav Thackeray to stake its claim to power, and finally invited to take the oath of office on November 28.