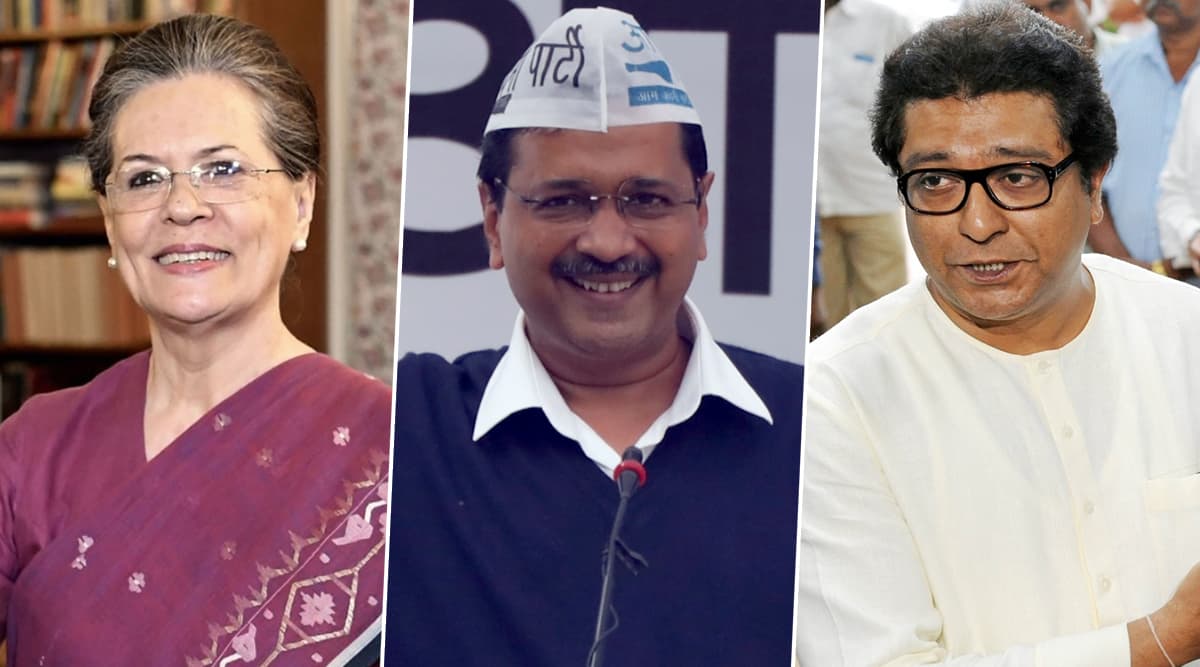 Mumbai, November 27: Preparations have begun for the swearing-in ceremony of Maharashtra Chief Minister-designate Uddhav Thackeray at Mumbai's Shivaji Park. Uddhav Thackeray, whose Shiv Sena is forming a government with the Nationalist Congress Party (NCP) and the Congress, is likely to take oath as Chief Minister at 6.40 pm on Thursday at the Shivaji Park in Dadar. From Congress Interim President Sonia Gandhi to Delhi Chief Minister Arvind Kejriwal and MNS chief Raj Thackeray, leaders from across the political spectrum have been invited for the historic oath-taking event. Maharashtra Government Formation: List of Probable Ministers From Shiv Sena, NCP and Congress.
Besides Sonia Gandhi, all Chief Ministers from Congress will be invited for Uddhav Thackeray's swearing-in ceremony. Ahmed Patel, a trusted aide of Sonia, said that it was not decided whether the Congress chief and Rahul would attend the event. West Bengal Chief Minister and Trinamool Congress chief, Mamata Banerjee is among guests. Speaking in Lok Sabha, Shiv Sena MP Vinayak Raut said that family members of farmers who committed suicide in Maharashtra will also be invited for Uddhav Thackeray's swearing-in ceremony tomorrow. Uddhav Thackeray Meets Maharashtra Governor Bhagat Singh Koshyari at Raj Bhavan Ahead of Swearing-in.
Asked if Prime Minister Narendra Modi would be invited to the function. Shiv Sena leader Sanjay Raut said: "Yes we will invite everyone, we will even invite Amit Shah." However, it remains unclear if the invitations were sent.
Uddhav Thackeray Swearing-In Ceremony: List of Guests Invited
Sonia Gandhi

Rahul Gandhi

Raj Thackeray

Arvind Kejriwal

Mamata Banerjee

MK Stalin

Akhilesh Yadav

Ashok Gehlot

Kamal Nath

Sachin Pilot

Bhupesh Baghel
Elaborate security arrangements are being made at and around Shivaji Park. Uddhav Thackeray will be sworn in as the 17th chief minister of the state in a grand ceremony at the venue which hosts annual Dussehra rallies of his party.