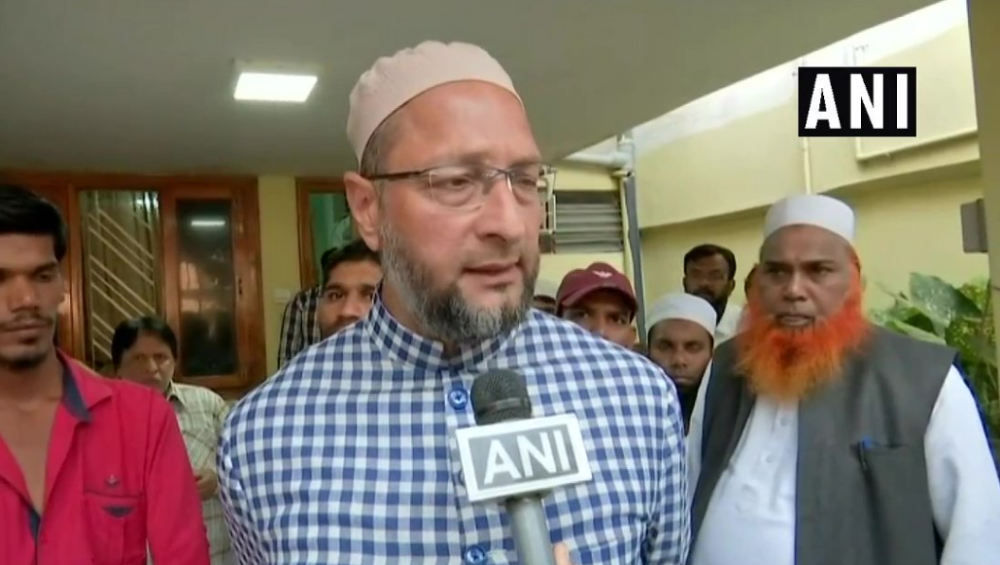 New Delhi, December 14: All India Majlis-e-Ittehadul Muslimeen (AIMIM) chief Asaduddin Owaisi has joined scores among others to challenge the Citizenship Amendment Bill (CAB) 2019 in the Supreme Court. Advocate Nizam Pasha on Saturday told reporters that a petition, challenging the constitutional tenability of CAB, has been submitted before the apex court by Owaisi. Mahua Moitra, TMC MP, Moves Supreme Court Challenging Citizenship Amendment Act 2019, Fails to Get Urgent Hearing.
The 50-year-old, who represents the Muslim-dominated Hyderabad seat in Lok Sabha, had drawn flak from the treasury benches in the House after he tore a copy of the Citizenship Amendment Bill in the House. The law, Owaisi had said in Parliament, would revive the two-nation theory of Muhammad Ali Jinnah and lead the nation towards another partition.
Owaisi had further argued that the law is against the "secular ethos" of the Constitution and violates the Preamble, along with Article 14 enshrined in the book which promises equality to all irrespective of religion, caste, creed or colour.
Update by ANI
Lawyer Nizam Pasha to ANI: AIMIM leader Asaduddin Owaisi has filed a petition before the Supreme Court challenging the #CitizenshipAmendmentAct (file pic) pic.twitter.com/463ycBsjmk

— ANI (@ANI) December 14, 2019
Apart from Owaisi, who have submitted their petitions before the top court on Saturday include Debabrata Saikia, Assam Leader of Opposition, Abdul Khaleque, Lok Sabha MP from Barpeta and Rupjyoti Kurmi, MLA from Mariani Legislative Assembly constituency.
Even as the state government, along with the Centre, pitches for restraint and peace in Assam, Assembly Speaker Hitendra Nath Goswami has called the protests "justified".
"Though I should not comment on the Act as I am discharging Constitutional duties as Speaker, but as a person working for the nation and community through the Assam agitation, I feel that the doubt created by this act is not baseless," he said.
The CAB passage has jolted the Northeast, with the protests over the last couple of days claiming the lives of at least three persons in Assam. Internet connection has been snapped across the state in the wake of violence, with officials confirming that the data services would be enabled only on December 16 -- if the conditions are conducive. In the crackdown over the last 48 hours, over 1,000 suspects have been detained and 65 persons arrested, said the Assam Director General of Police.