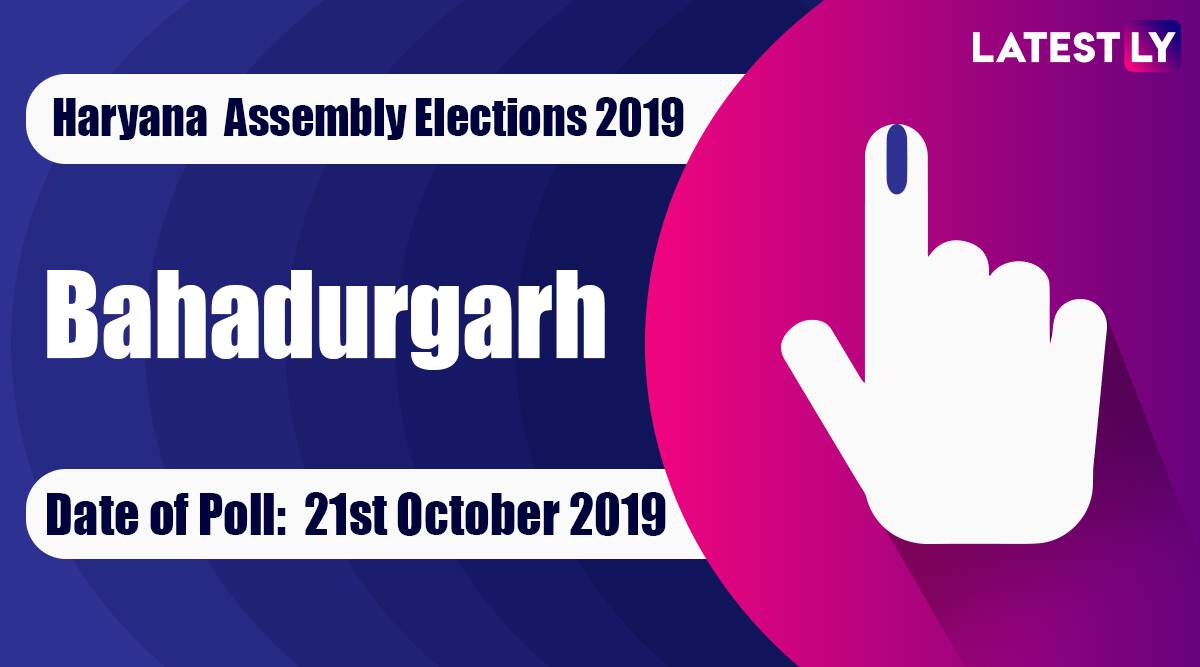 The Bahadurgarh Vidhan Sabha constituency falls in the Jhajjar district of Haryana. Rajinder Singh Joon of the Congress won the Bahadurgarh seat in Haryana Assembly Elections 2019. The results were declared on October 24. Joon defeated Naresh Kaushik of the BJP by over 14,000 votes. With 2,15,141 registered voters, Bahadurgarh had the highest electoral strength in Jhajjar district. Earlier known as Sharafbad, Bahadurgarh was known to be a settlement for Rathi Jats. Voting in Bahadurgarh for Haryana Assembly Elections 2019 took place on October 21.
Naresh Kaushik of the Bharatiya Janata Party (BJP) had won on the Bahadurgarh seat in Haryana Assembly Elections 2014. The BJP had fielded Kaushik yet again for the 2019 elections. The Congress party had fielded Rajinder Joon on this seat. The INLD had fielded Nafe Singh Rathi from this seat. Haryana Assembly Elections Results 2019 Winners List: Names of Winning Candidates of BJP, Congress, INLD, JJP.
The ECI used close to 1.3 lakh Electronic Voting Machines (EVMs) in Haryana.
The Assembly polls in both Haryana and Maharashtra came just months after the BJP returned to power with a massive victory in the Lok Sabha Elections 2019. Voting for the 90-seat Haryana Assembly and 288-seat Maharashtra Assembly took place on October 21 while the results were out on October 24.
| MLA Candidates | Party | Votes |
| --- | --- | --- |
| DEVDUTT | IND | 88 |
| SUNIL KUMAR | IND | 54 |
| RAJINDER SINGH JOON | INC | 47604 |
| VIRENDER | IND | 462 |
| NARESH KAUSHIK | BJP | 36134 |
| ASHISH | BSP | 2290 |
| NAFE SINGH RATHEE | INLD | 22386 |
| ANITA | AAP | 2137 |
| NAVAL NAVEEN | SHS | 183 |
| MANDEEP SINGH | IND | 167 |
| JAGDISH | IND | 149 |
| PARVEEN KUMAR | IND | 100 |
| KISHAN LAL PANCHAL | Loktanter Suraksha Party | NA |
| BHARAT MANDAUTHI | SOCIALIST UNITY CENTRE OF INDIA (COMMUNIST) | NA |
| RAMU PRAJAPATI | Rashtriya Aikta Manch Party | NA |
| VED PARKASH | Peoples Party of India (Democratic) | NA |
| SANJAY DALAL | Jannayak Janta Party | NA |