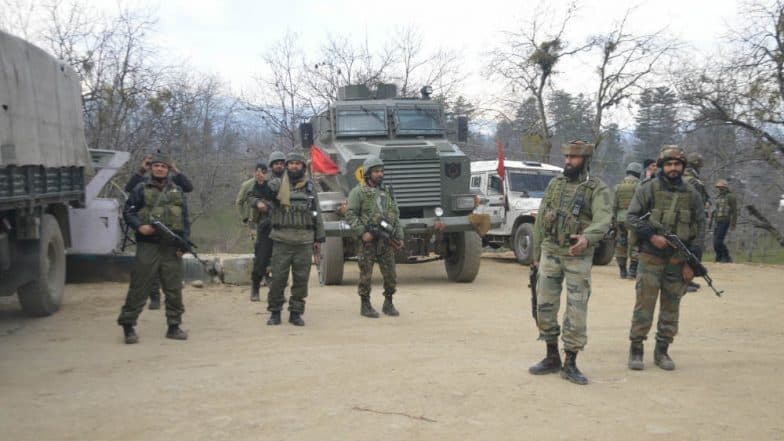 Srinagar, September 13: The restrictions imposed in all the areas regarding movement of people and transportation after the revocation of Article 370 have been lifted and the traffic movement has increased manifold in all of Jammu and Kashmir, said the administration. The Information and Public Relations wing of the Jammu and Kashmir administration claimed that the landlines are fully functional and that mobile phone networks are "considerably working" or active in Kupwara and Handwara. Jammu and Kashmir Lose Privileges Under Article 370, Article 35A: What Does it Mean For Kashmiris and Other Indians?
"Restrictions lifted from all areas, traffic movement has increased manifold. Landlines fully functional, mobile phones considerably working in Kupwara & Handwara," read the statement by the Jammu and Kashmir administration. Jammu and Kashmir Bifurcated: Rajya Sabha Passes Resolution, Amit Shah Assures 'J&K Will Get Statehood Back When Situation is Normal'.
The lifting of the restrictions follows the pattern suggested by the National Security Advisor Ajit Doval, who had said that the restrictions will be lifted with time and considerig the security situation in Jammu and Kashmir. NSA Doval had reasoned that Pakistan was trying to create unrest in Jammu and Kashmir ever since the abrogation of Article 370 and that is why it is imperative to maintain the restrictions.
Ajit Doval had also said that he was, "fully convinced" that a majority of Kashmiris support the abrogation of Article 370, and affirmed that restrictions in Kashmir are aimed at preventing Pakistan from creating more mischief through proxies and terrorists. "Article 370 was not a special status. It was a special discrimination. With its abrogation we have brought Kashmiris on par with Indians," he said.
In interaction with journalists on September 7, Doval said restrictions have anyway been eased progressively, and only 10 of the 199 police districts in Kashmir, Jammu and Laddakh now still have prohibitory orders, while land-line telephones have been restored fully in all three areas, reported PTI.