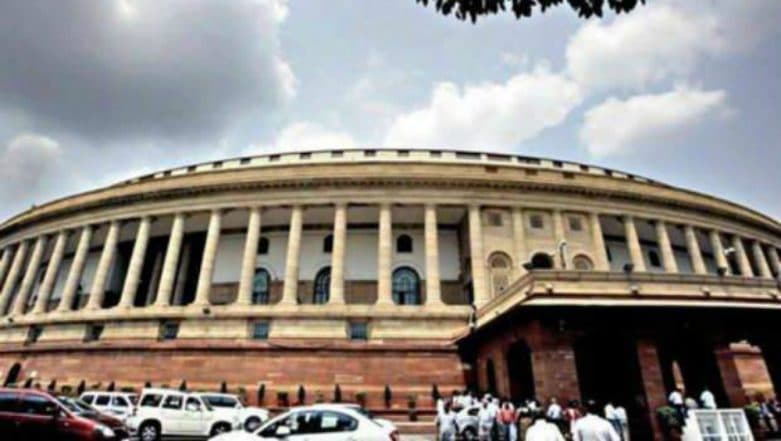 New Delhi, July 23: The Right to Information (Amendment) Bill 2019 was passed in the Lok Sabha on Monday. The Bill was introduced in the parliament three days ago. The amendment bill aims to change the historic transparency law. The bill introduced changes in the salaries and tenures of Information Commissioners (ICs). The changes has been made at both at the States and the level of Centre. However, this move by the Government has come under attack by the Opposition.
The Opposition's main charge on the government is that it is trying to influence the office of the Chief Information Commissioner (CIC) through the amendment.
Facts Related to the RTI Amendment Act, 2019
1. The RTI Act was constituted in the year 2005. The Act makes it possible for the people to receive information on any matter of public or personal importance within a period of 30 days.
2. The Amendment proposed to section 13 of the RTI Act has come under attack from the Opposition as it gives Government of the day to decide the term of the Chief Information Commissioner (CIC) and Information Commissioners.
3. The earlier law said that the tenure of the CIC will last for a period of five years or retirement age, whichever falls first.
4. The Government also gets to decide on the salaries and the terms of services of the Chief Information Commissioner (CIC) which can cloud the working of the officer, alleged the Opposition.
5. Out of the total members present, 218 members voted in favour of the RTI (Amendment) Bill. However, 79 members voted against the bill.
Watch the Video in the Tweet Below
Critising the bill, Congress leader Shashi Tharoor said that, "It is not an RTI (Amendment) Bill. It is an 'RTI elimination bill'. This bill is removing the two greatest armours of institutional independence and on top of that, by controlling the State Information Commissioners, by taking over the power to determine their salaries, the Central government is destroying it."
However, Minister of State (MoS) Jitendra Singh said talking to news agency ANI that any criticism of the bill stems from "wrong and motivated" reasons. "This Bill in no way compromises the autonomy of RTI, any such conception is wrong or motivated. Truth is, the Bill is enabling legislation," Singh said in defense of the amendments introduced by the BJP led NDA government.