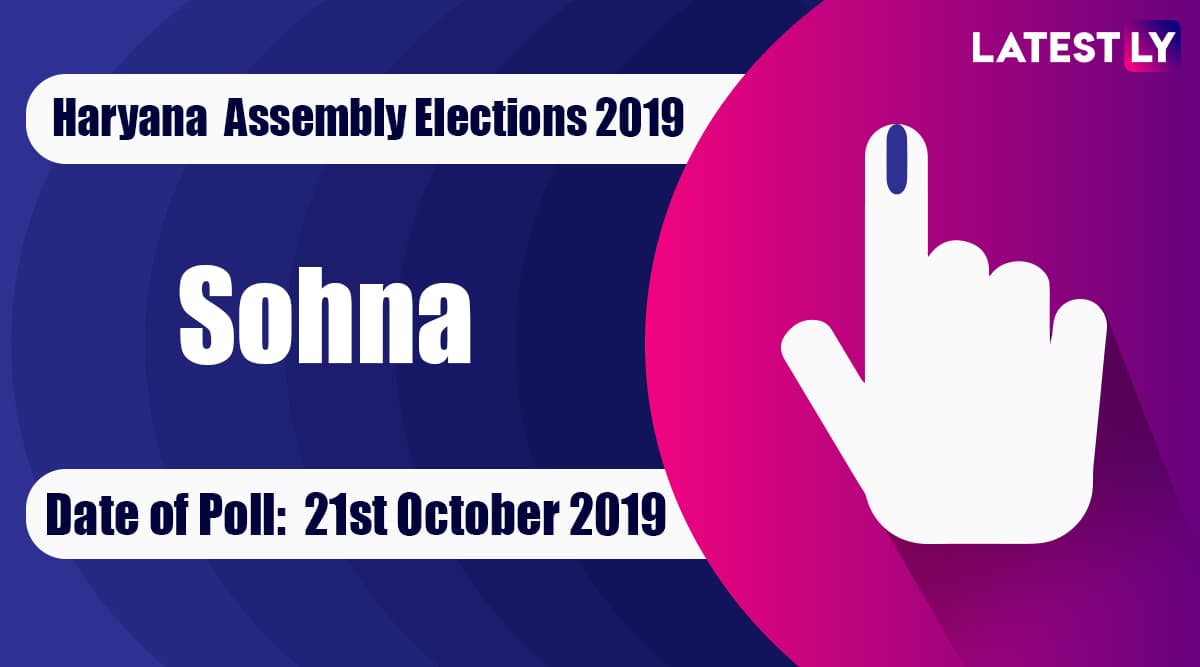 The Sohna Vidhan Sabha Constituency is located in the Gurugram district and Gurgaon Parliamentary Constituency of Haryana. Sanjay Singh of the Bharatiya Janata Party (BJP) won the seat in Haryana Assembly Elections 2019. Sohna is an emerging industrial hub and also popular among tourists. Sohna is dominated by the Ahirs, followed by Gujjars. Sohna has a total number of 2,28,152 registered voters and 230 polling stations. Voting in Sohna for Haryana Assembly Elections 2019 took place on October 21 while the counting of votes took place on October 24.
Tejpal Tawar of the Bharatiya Janata Party (BJP) had won the 2014 Haryana Assembly Elections from Sohna seat, defeating Kishore Yadav of the INLD. For the 2019 Vidhan Sabha polls, the BJP had fielded Sanjay Singh against Rohtash of the INLD, Narender Kumar of AAP and Shamsuddin of the Congress among other candidates. Haryana Assembly Elections Results 2019 Winners List: Names of Winning Candidates of BJP, Congress, INLD, JJP.
Assembly Elections 2019 also simultaneously took place in Maharashtra. Polls will also be held in Jharkhand later this year. Voting for both Haryana and Maharashtra Assembly polls took place on October 21. The results of polls in both states were announced on October 24.
| MLA Candidates | Party | Votes |
| --- | --- | --- |
| NIHAL SINGH | IND | 815 |
| SANJAY SINGH | BJP | 59117 |
| NARENDER KUMAR | AAP | 570 |
| JAVED AHMAD | BSP | 39868 |
| DHARAM PAL | IND | 1978 |
| ROHTASH | INLD | 1338 |
| SHAMSUDDIN | INC | 10735 |
| OMBIR | Republican Party of India (A) | NA |
| DAYARAM | Loktanter Suraksha Party | NA |
| ROHTAS SINGH | Jannayak Janta Party | NA |
| SAMAY SINGH | Peoples Party of India (Democratic) | NA |
| SHOKAT | Rashtriya Lokswaraj Party | NA |