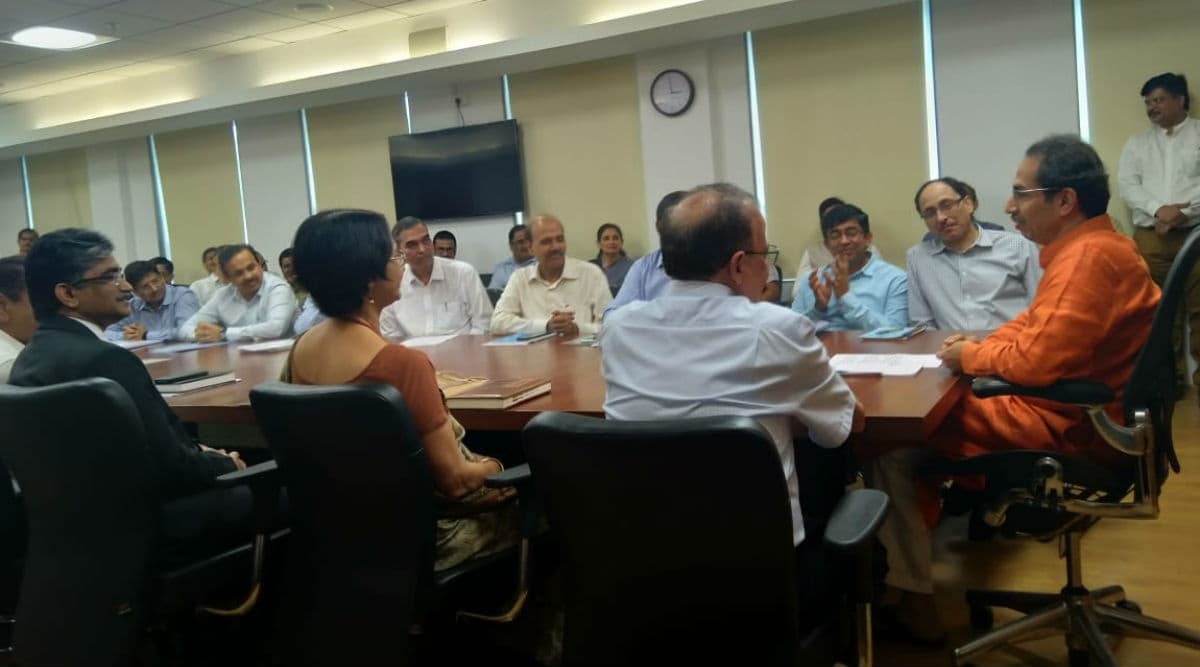 Mumbai, November 29: Maharashtra Chief Minister Uddhav Thackeray is likely to prove majority on the floor of the House on Saturday. The newly-formed government of the Maha Vikas Aghadi, comprising the alliance of the Shiv Sena, the Nationalist Congress Party (NCP) and the Congress, has called a special session of the assembly likely for its floor test tomorrow. Ahead of the floor test, NCP's Dilip Walse Patil has been appointed as pro-tem speaker. Shiv Sena Threatens to Form New Front in Goa Against BJP, Sanjay Raut Claims 'Vijai Sardesai Along With 3 MLAs Forming Alliance With Us'.
The Shiv Sena and the NCP have 56 and 54 legislators respectively. The Congress has 44 MLAs, which takes Maha Vikas Aghadi's tally to 154. The tri-party coalition has submitted the letters of the support of 166 MLAs while staking claim to form the government. Several independent MLAs and legislators from smaller parties have extended support to the Maha Vikas Aghadi government. The coalition claims to have the support of 170 MLAs in the 288-member house. Uddhav Thackeray's First Cabinet Meeting: Big Move on Chhatrapati Shivaji's Raigad Fort, 'Good News' For Farmers Soon.
Governor Bhagat Singh Koshyari asked the Uddhav Thackeray-led alliance to submit letters of support by December 3. The government needs 145 votes to pass the floor test. Earlier today, Uddhav Thackeray formally took charge as Chief Minister at Mantralaya with a huge crowd trailing him. Accompanied by wife Rashmi, son Aaditya and others, he first paid homage at the Martyr's Memorial erected in memory of those who sacrificed their lives in the Samyukta Maharashtra Movement. Uddhav Thackeray Becomes Maharashtra CM: A Soft-Spoken Shiv Sena Leader Emerges From Shadows to Become Rightful Heir of Bal Thackeray's Legacy.
Later, he also paid respects offered flowers before the portraits of BR Ambedkar, Chhatrapati Shivaji Maharaj and other historical figures, inside the Mantralaya. Along with Uddhav Thackeray, his six Cabinet colleagues - Shiv Sena's Eknath Shinde and Subhash Desai, NCP's Jayant Patil and Chhagan Bhujbal, and Congress' Balasaheb Thorat and Nitin Raut - also assumed charge in their respective chambers.
Former Chief Minister and Bharatiya Janata Party (BJP) leader Devendra Fadnavis on Friday alleged that the Uddhav Thackeray-led government in its first cabinet meet preferred to discuss the issue of proving majority rather than giving relief to the farmers of the state. He also questioned the claims made by the tri-party alliance leaders of having numbers.