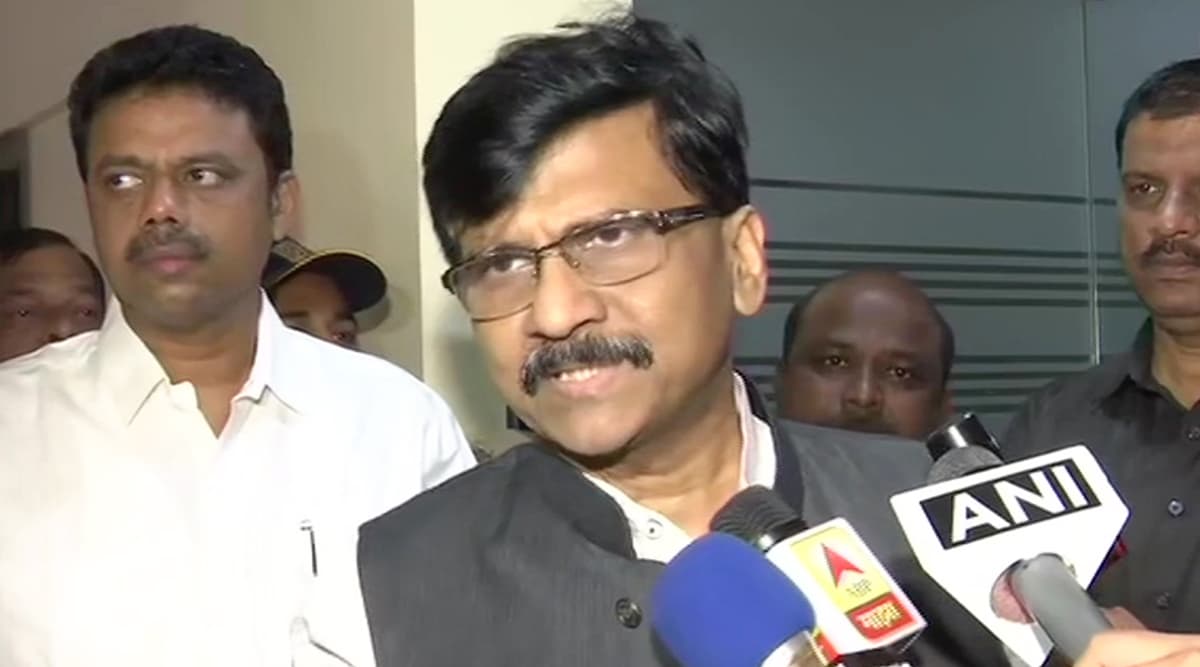 Mumbai, November 29: A day after the swearing-in ceremony of Uddhav Thackeray as the Chief Minister of Maharashtra, Shiv Sena threatened the Bharatiya Janata Party (BJP) to form new front in Goa. Shiv Sena MP Sanjay Raut on Friday warned the saffron party of toppling its government in the neighbouring state, as his party did in Maharashtra. Speaking to reporters, Raut said, "Goa Forward Party president and ex-Dy CM of Goa, Vijai Sardesai along with 3 MLAs, is forming an alliance with Shiv Sena." Maharashtra: Uddhav Thackeray Cabinet Approves Rs 20 Crore for Development of Raigad.
The Shiv Sena MP added that a new political front is taking shape in Goa, just like it happened in Maharashtra and soon a miracle would be seen there. Raut also stated that his party wanted a non-BJP political front in the entire country. Uddhav Thackeray's First Cabinet Meeting: Big Move on Chhatrapati Shivaji's Raigad Fort, 'Good News' For Farmers Soon.
Sanjay Raut's Statement:
Sanjay Raut, Shiv Sena: It will happen across the country. After Maharashtra it is Goa, then we will go to other states. We want to make a non-BJP political front in this country. https://t.co/eKYHS1gAsA

— ANI (@ANI) November 29, 2019
Earlier in the day, the Raut took a jibe at former chief minister Devendra Fadnavis by congratulating the former Maharashtra CM on becoming the leader of opposition in the assembly. He tweeted," Heartiest congratulations to former chief minister Devendra Fadnavis, who claimed that there would be no opposition in Maharashtra, on being elected as the opposition party leader." Uddhav Thackeray Becomes Maharashtra CM: A Soft-Spoken Shiv Sena Leader Emerges From Shadows to Become Rightful Heir of Bal Thackeray's Legacy.
On Thursday, Thackeray is as the 18th CM of Maharashtra. He is the first member of the Thackeray family to hold any constitutional post. On November 26, the Shiv Sena chief was elected as the leader of the Maha Vikas Agadi - the alliance of his party with the Nationalist Congress Party (NCP) and the Congress. After taking oath as CM, Thackeray on Thursday announced about the decision of his cabinet to allot Rs 20 crore for the development of Raigad, the capital of Chhatrapati Shivaji Maharaj.