The reigning queen of Bollywood, Deepika Padukone got married to the love of her life, actor Ranveer Singh in an extravagant destination wedding in Italy last week. But obviously, the power couple is the cynosure of all eyes upon their return to home on Sunday. Twinning in 'head-to-toe' Sabyasachi ensemble, the newlyweds stole our hearts. Especially, the new bride Deepika looked resplendent in her cream suit, churidar and a red silk dupatta with gold print and of course, the 'sindoor.' However, while everyone was going gaga over her post-wedding outfit, we came across an Instagram post that caught us by surprise. It was from an upcoming YouTuber and fashion blogger, Komal Pandey.
Komal had posted a collage, in which she was seen wearing something strikingly similar to Deepika's Sabyasachi outfit we have been swooning over. However, it is Komal who had come up with this look almost a month ago as a part of her Diwali special video. The 25-year-old captioned the collage of two pics as, "Just saying, guys. Please pay attention to the time stamp too. :P One of those days when I feel better about my vain self. Now I just need a Ranveer in my life. #deepveer :P" This Deepika Padukone Fan Thinks Ranveer Singh's Wedding Look Was a Copy of His Diwali Attire and He Isn't Wrong Completely - View Pic.
Same Same But Different 😜
While the girl might have laughed off the similarities between two looks as mere coincidence, what is it with Deepika Padukone's outfit choices? Time and again, the gorgeous actress has been spotted wearing 'inspired' looks from Hollywood. But on most occasions, the 32-year-old's personal style inspirations come from her contemporary Bollywood actor, Anushka Sharma. Is it time she hired a new team of stylists than stick to Shaleena Nathani because Deepika has undoubtedly received more backlash than appreciation for the lack of originality in her looks.
When Deepika's Stylists Thought It's Okay To Lift Anushka's Looks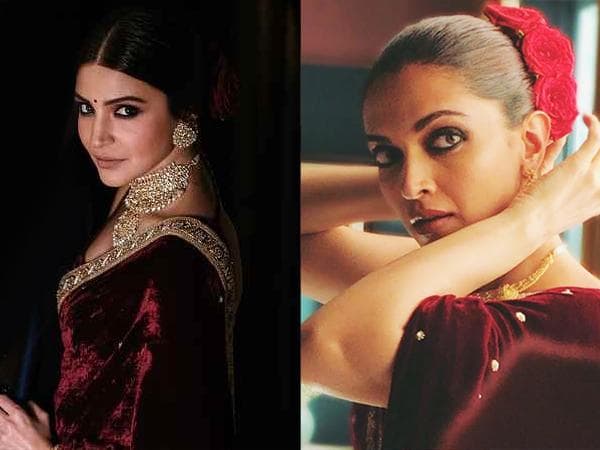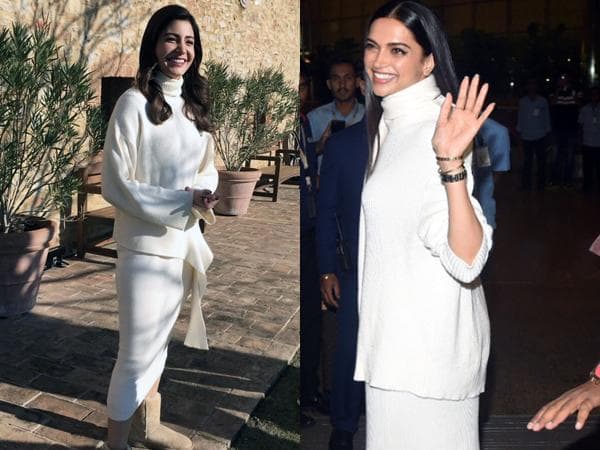 Coming to Komal Pandey's outfit and Sabyasachi dress. Here's a look at both their creations. Of course, the combination of a plain cream, golden or pastel suit with a contrasting heavy dupatta is quite common. But it is hard to believe the level of similarity between the designs presented by an up-and-coming fashion blogger and the country's leading fashion designer. Another coincidence between these two looks is the manner in which both Komal and Deepika did the Namaste pose!
Komal Pandey Posted This Diwali Outfit Look on October 24, 2018
Sabyasachi Mukherji's Post on November 18, 2018
Watch Komal Pandey's Video on Diwali Outfits
Earlier, Ranveer Singh's wedding trousseau for his Sindhi wedding came under scanner when a fan claimed the design was a copy of his Diwali look. He posted pics of himself and Ranveer, and indeed the two were dressed up in a similar red brocade sherwani. And once again, the Padmaavat actor's wedding outfit was designed by Sabyasachi. Well, it is time the Kolkata-based designer takes these claims a little more seriously because no self-respecting creative individual like to be accused of 'copying.'
(The above story first appeared on LatestLY on Nov 20, 2018 12:01 PM IST. For more news and updates on politics, world, sports, entertainment and lifestyle, log on to our website latestly.com).