Meghan Markle's fashion choices have been lauded time and again by fashion critics. She is quite the bold one in the royal family to wear things that others wouldn't dare touch or engage in hand-holding with the Prince, again, something the other ladies of the royal house wouldn't think of doing. Even her fashion choices have been pretty fetch, if you will! From gorgeous green ensembles to plain Jane white dresses, her style has become quite a rage! Women want what she's wearing and men simply love how she pulls it off with utmost ease. With that, let's talk about how elegant and affordable her choices have been for the common public too.
During her royal New Zealand tour, Meghan was spotted wearing white kicks at two distinct outings. One of the white kicks from the Stella Maxwell x Adidas line was donned during her walk in the beach with Prince Harry. The second white sneakers which she was spotted wearing belonged to the brand Veja. She wore the white sneakers during the Invictas Games sailing event. Here's what you must know about the French footwear brand. It is affordable ($150 converts to only INR 10,903), it is sustainable and extremely eco-friendly. In fact, the materials used to create shoes involve skin of tilapia fish and leather like material extracted from curdled milk! Prince Harry and Meghan Markle's Life-Size Cake Feature at Cake International 2018 in UK (Watch Video)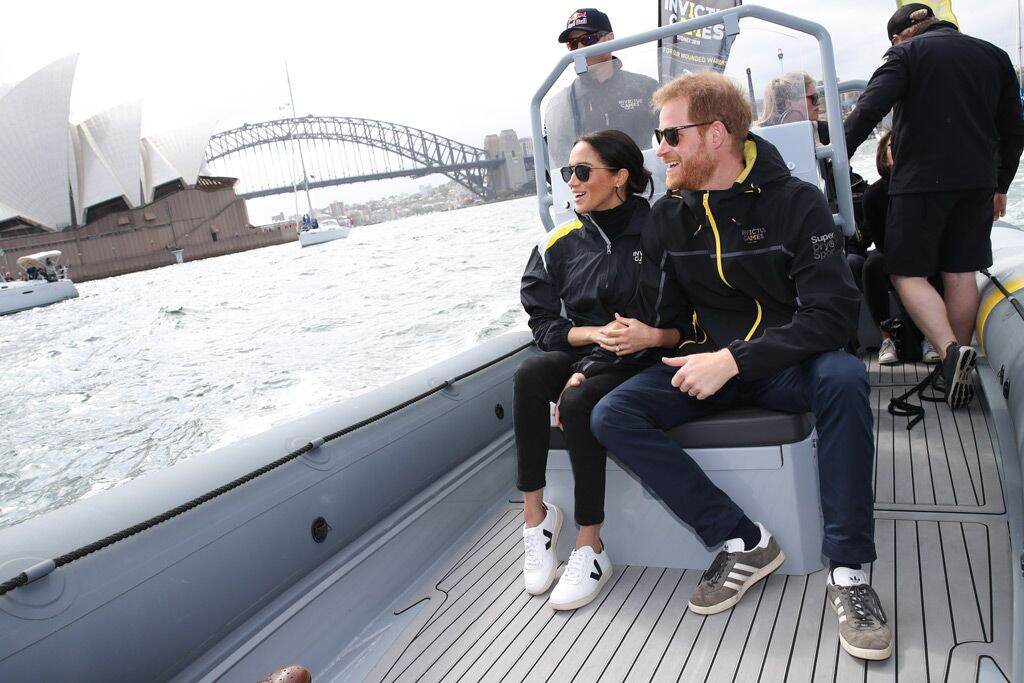 While Meghan chose to wear the white sneakers, turns out the brand's got plenty of colours apart from white. With the eco-friendly touch that her Veja kicks have, there is literally nothing stopping people from swooning over her bold and cool fashion choices. And considering how her fashion choices have literally broken the internet, learning about the affordable rate sticker on this pretty baby is going to sell as fast as possible. So, don't wait up! Check them out and if possible, snag some for yourselves too!