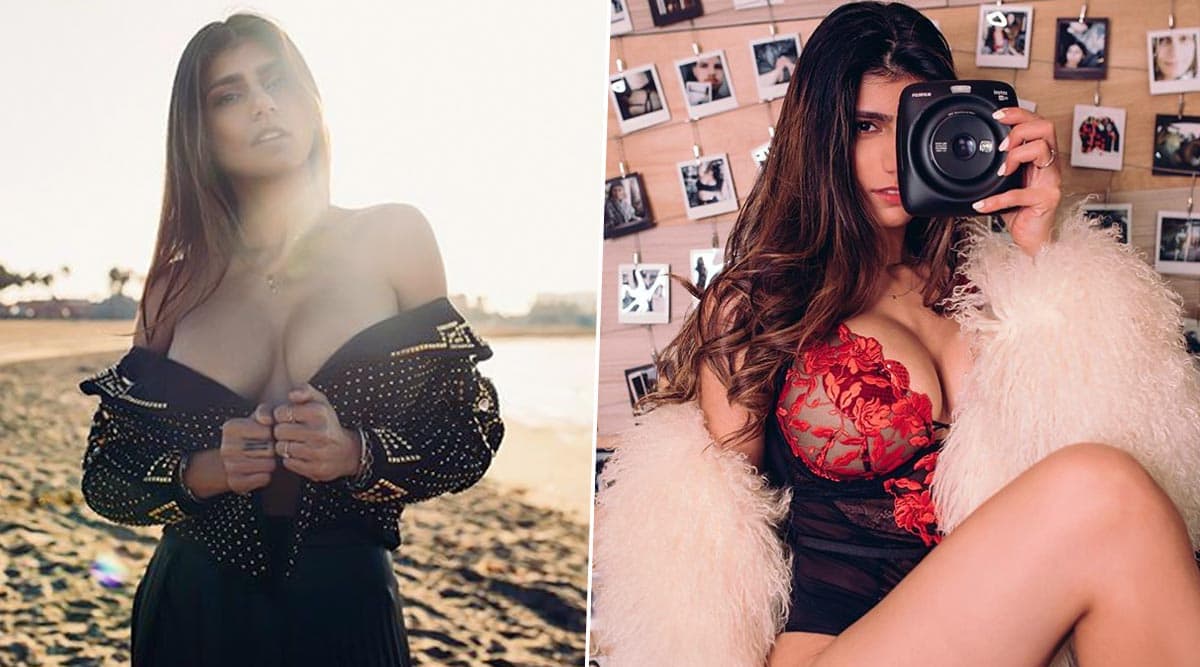 Former Pornhub actress Mia Khalifa has started 2020 with a bang. Being extremely sexy that she is, the XXX legend's Instagram is lit with some sexy pictures in the first couple of days of this new year. Khalifa chose to post an extremely heart-touching post with beau Robert Sandberg on the last of the year with some really strong "no drink and drive" caution and after which she has been setting Instagram on fire with her sexy pictures. First, the 26-year-old shared a super hot picture of her in some furry lingerie holding a polaroid camera and after that, she went braless for a hot pic from Venice. Mia Khalifa in XXX-Tra Hot Red Thong, Kissing Robert Sandberg in Bathtub Flooded With Rose Petals Is Everything You Want to See on the First Day of New Year 2020.
In the picture, she can be seen wearing a jacket that is drooping down to her elbows leaving nothing for us to imagine with her breasts, barely covering her nipples. For the sun-kissed picture, she can be seen wearing a studded jacket in black. The sandy background gives an early morning feel and Khalifa donned a very muted makeup look, leaving her hair loose. See pic for yourself:
Mia Khalifa won our hearts in 2019 and continues to the hottest queen you will ever witness. We're not the only ones saying that even the 2019 Pornhub's year-in-review is stated that she was the second most searched for pornstar following Lana Rhoades, the XXX star who became the most searched for pornstar on Pornhub and racked up 345 million videos. Riley Reid was the third most searched, but the number of video views surpassed the others at a whopping 585 million.