"Arey baap re!" shrieked the stylist from our office space when she laid her eyes on these visuals. Her loud scream demanded a consensus. While many at our workplace thought that Yami Gautam's outfit was very flowery ( Floral be damned!), the aforementioned stylist started shaking her head with utter disappointment in her heart. "I love Yami since Vicky Donor days. Why is she doing what she is doing, these days? And more importantly, what the heck is she wearing? And more significantly, ask the question-Why!
After much effort, we made the fashion-forward babe calm down a bit. The sorrow that came from Yami being sartorially not-so-appealing was evident on our stylist's face. "She is wearing a tablecloth, that too an ordinary one! The (over)size, the colour and the floral motif...everything is so typical. Yami should not be typical! Someone should tell the poor babe that tablecloth doesn't even look like hers. It seems to have been borrowed from her grandmother's kitchen," sobbed the sartorially wise lady!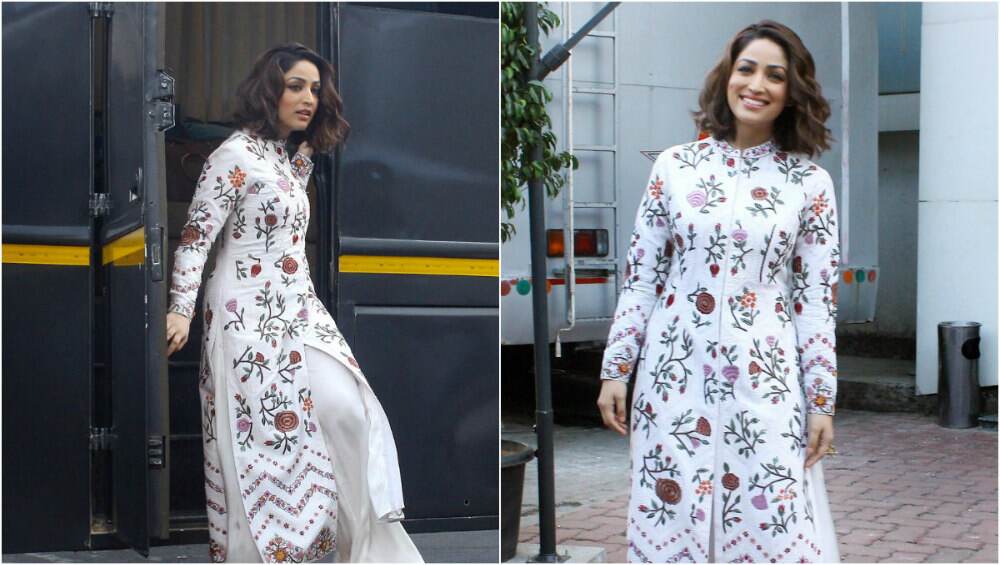 "It's ok sweetie! After all, winter is coming and Yami needs to protect her najuk and 'fair and lovely' tvacha from the harsh weather, you see. Hence, the attempt!" another girl tried to console the style conscious hottie. This comment aggravated her even more. "Yami is wearing something that seems to suggest winter is coming only to stay here forever! This so not fair!!" she shrieked again before taking a day off after suffering the trauma inflicted by those visuals.
Looks like every fashion piece we do on Yami these days comes with the following mandatory message. But with every passing day, Yami is only giving us more reasons...err occasions to crib about what she chooses to wear!
PS: No! Don't get us wrong! We like Yami. In fact, we love her. Blame it on the warmth she showcases everytime we bump into her, and those deep dark eyes coupled with that flawless complexion, Yami is a darling! But we start cringing when she sports those 'mind-blowing' outfits! Would you care to comment, fans?