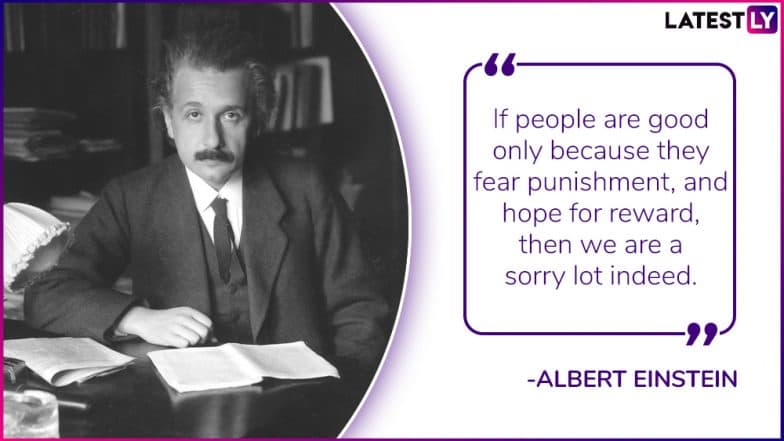 Albert Einstein, the German-born theoretical physicist was born on March 14, 1879, in a middle-class Jewish family. The genius who gave us the theory of relativity is one of the most popular scientists of modern science. The Nobel Prize Laureate dropped out of school at the age of 15 and left Germany to avoid state-mandated military service. He went on to become one of the most famous scientists of not just his time but generations to come. While his name is generally remembered in the world of science, his humour, wit, thoughts on life, emotions, society, technology, humanity are equally popular. And on his 139th birth anniversary, we have compiled a list of 11 popular quotes by the scientist.
It is said that at the time of his birth, he was born with such a large head that his mother thought he was deformed. It gradually changed to normal in a few weeks. He has been through major ups and downs through his life which is often referred to as motivational and inspirational. The man believed in living a simple life which is quite evident through his quotes. Einstein once said, "I have no special talents. I am only passionately curious." While the scientist passed away more than a hundred years ago, his legacy is here to stay for generations to come. Happy Birthday Albert Einstein: 5 Kids With Higher IQ Than the Genius Physicist.
One of Einstein's famous photos is where he sticks his tongue out and it seems the pictures has a story. Einstein was leaving an event celebrating his 72nd birthday when photographers flocked him. They requested him to smile for a picture, but the scientist was too tired by grinning and posing the entire day. As he was about to get into his car, the photographers followed him and on being asked to smile, he popped out his tongue instead. Einstein liked the photo so much that he began using on his greeting cards and over the years the picture became quite popular. Albert Einstein's Letters on Physics And Appreciation Sold at Jerusalem Auction For USD 100000.
Here are 11 popular quotes by Albert Einstein that speaks volumes of his simple life and praise-worthy character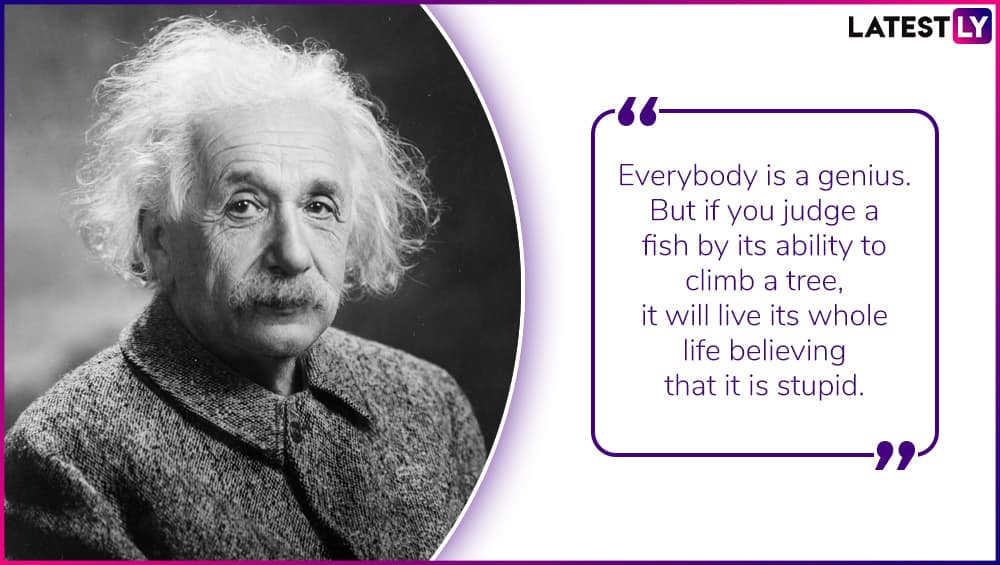 "Everybody is a genius. But if you judge a fish by its ability to climb a tree, it will live its whole life believing that it is stupid."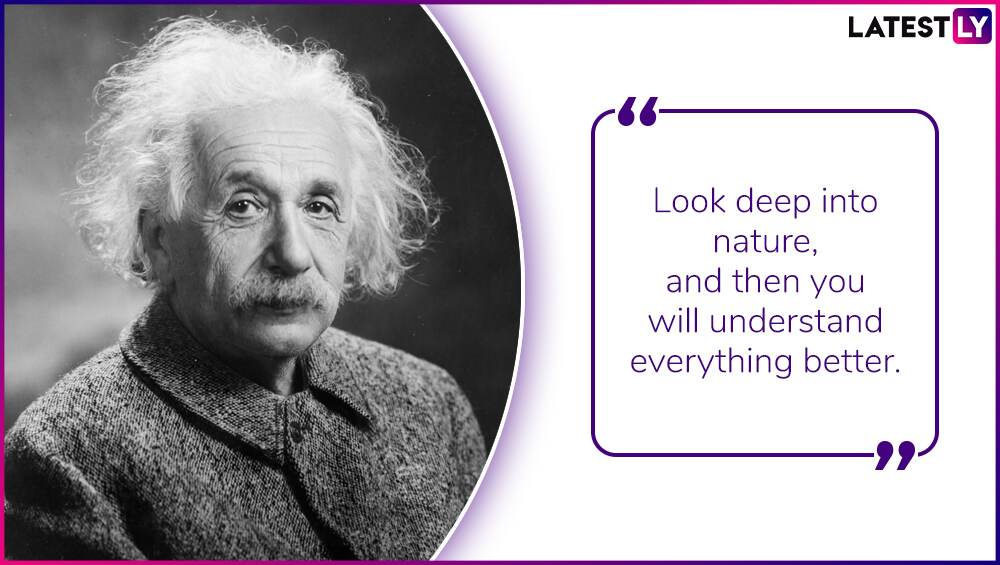 "Look deep into nature, and then you will understand everything better."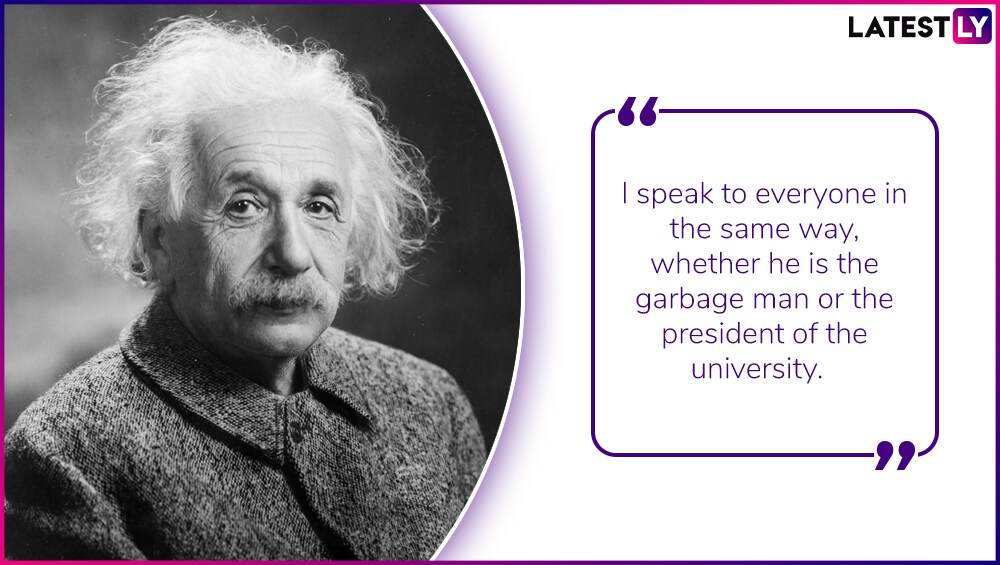 "I speak to everyone in the same way, whether he is the garbage man or the president of the university."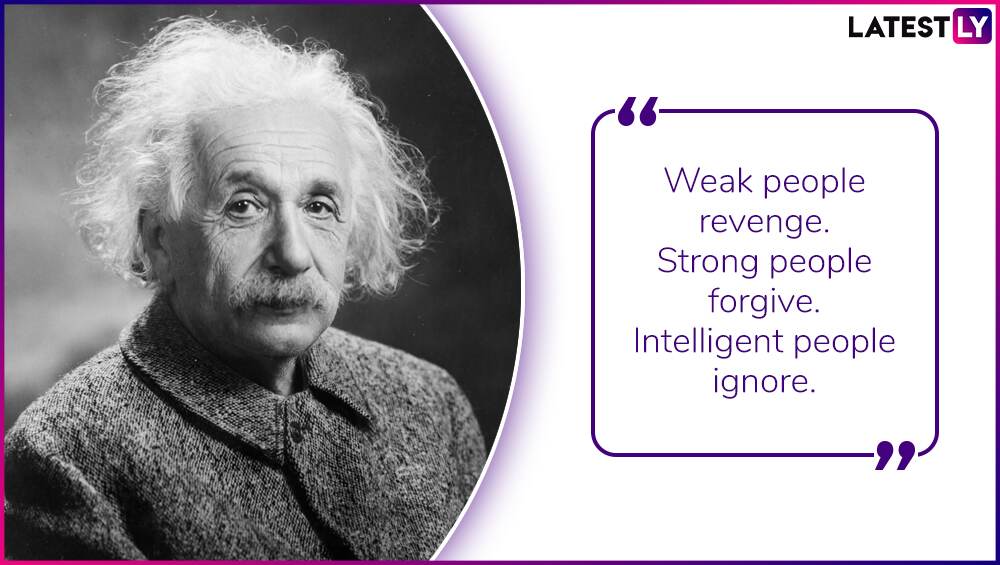 "Weak people revenge. Strong people forgive. Intelligent people ignore."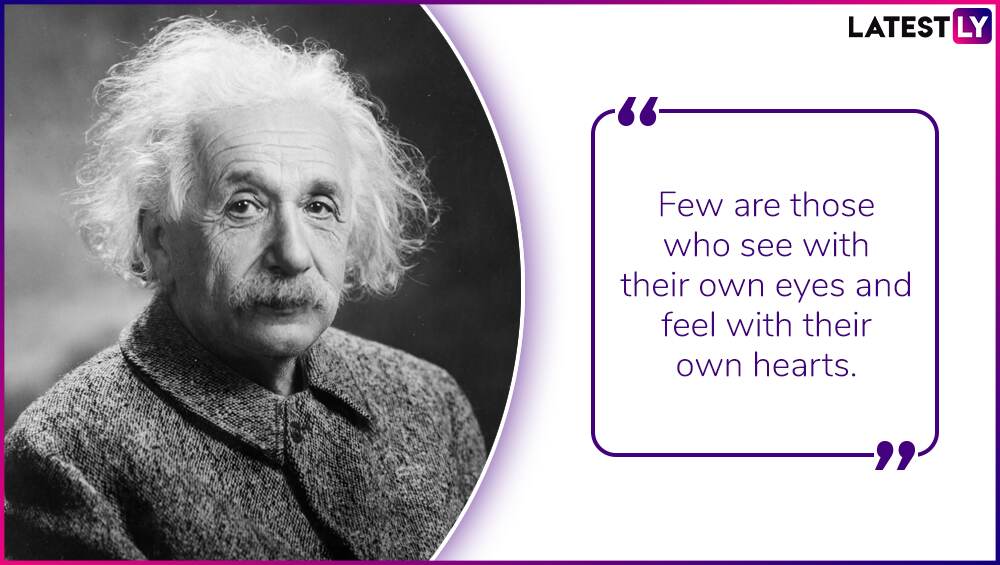 "Few are those who see with their own eyes and feel with their own hearts."
"It has become appallingly obvious that our technology has exceeded our humanity."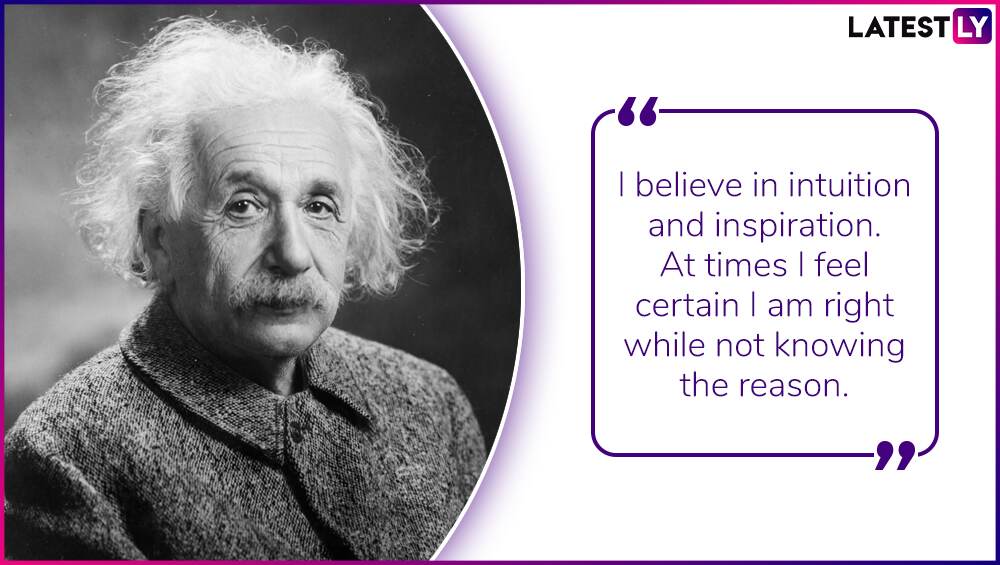 "I believe in intuition and inspiration. At times I feel certain I am right while not knowing the reason."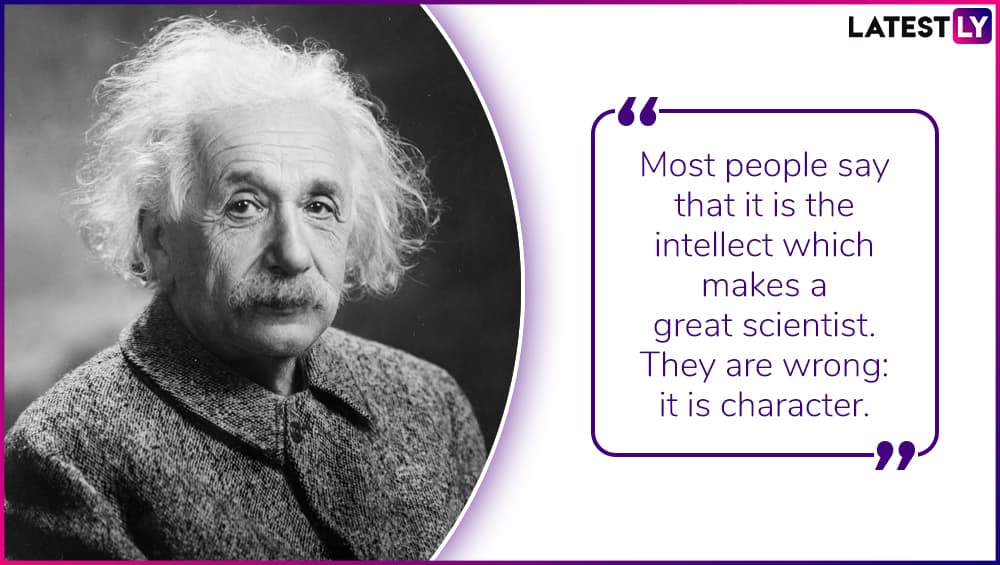 "Most people say that it is the intellect which makes a great scientist. They are wrong: it is character."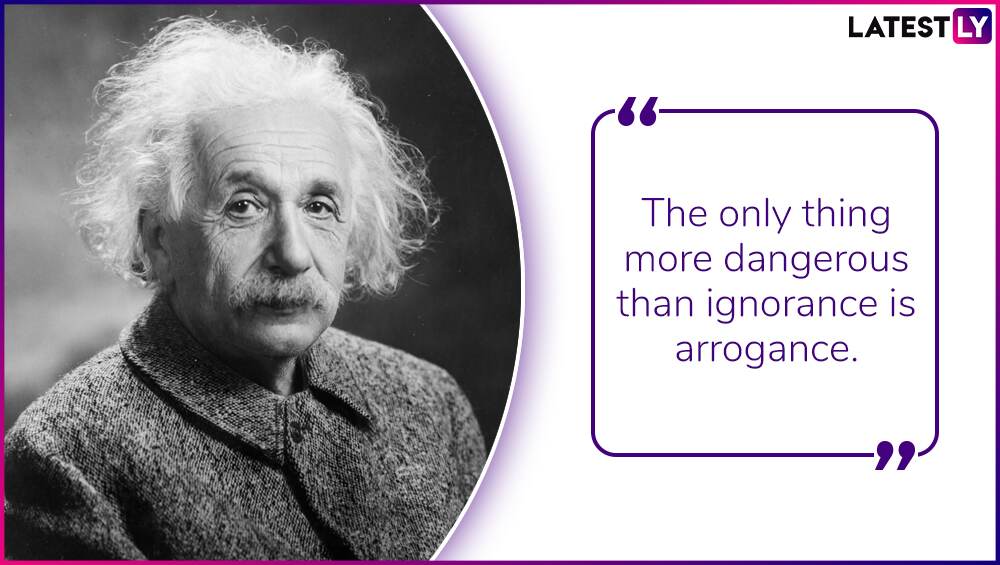 "The only thing more dangerous than ignorance is arrogance."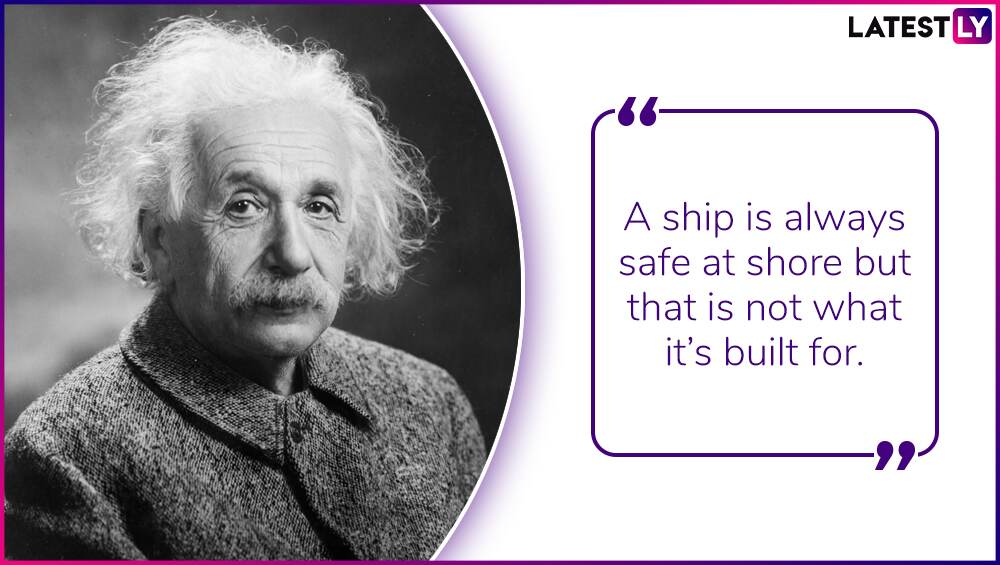 "A ship is always safe at shore but that is not what it's built for."
The humanitarian's fame also exceeds to pop culture and has also been subject to internet memes, mugs, t-shirts, postcards, etc. today. Einstein died on April 18, 1955, in New Jersey, the United States. In his lifetime, he published more than 300 scientific papers which included over 150 non-scientific works. It is his intellectual achievements and originality that made the word 'Einstein' synonymous with 'genius'. His comments, thoughts, scientific discovery has often resulted in controversy, but he sailed through it all.
Watch the video below:
In 1952, the state of Israel offered Einstein the position of President, but he declined. He famously said, "I am deeply moved by the offer from our State of Israel, and at once saddened and ashamed that I cannot accept it. All my life I have dealt with objective matters, hence I lack both the natural aptitude and the experience to deal properly with people and to exercise official functions. Therefore I would also be an inappropriate candidate for this high task..."