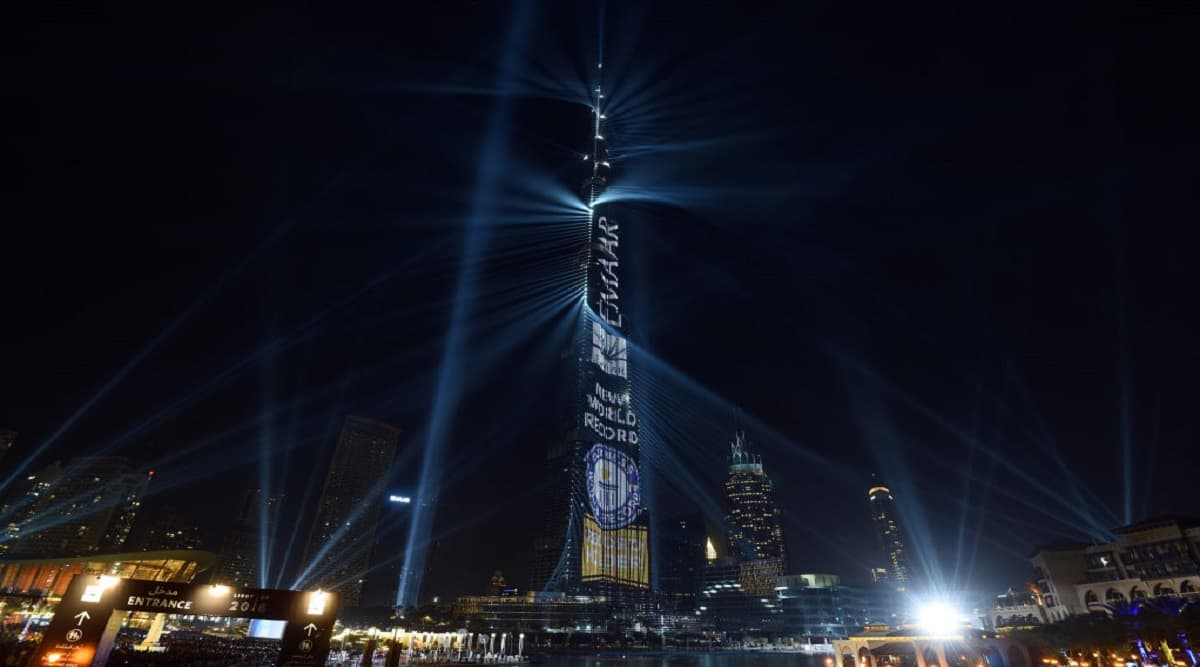 Dubai, December 31: The most lucrative New Year's Eve celebrations across the world is held in the United Arab Emirates (UAE), with all constituents of the Emirates including Dubai and Abu Dhabi lit up in glorious fireworks to mark the onset of new year in the Gregorian calendar. This year is no different as around two lakh people have gathered in Abu Dhabi to witness the New Year's Eve 2019 celebrations at Burj Khalifa -- the world's tallest skyscraper.
Downtown Dubai, the complex developed by Emaar Properties houses the 828-metre Burj Khalifa building. On the YouTube channel of Downtown Dubai, is live streaming the fireworks, laser show and other celebrations as part of the New Year 2020 festivities. The once-in-a-year spectacle is watched by millions across the world over internet who are unable to visit Dubai on the festive occasion. Happy New Year 2020 Greetings For Friends in Advance & HNY Images: Check Short and Sweet WhatsApp Messages and GIFs.
Watch Live Streaming of Dubai New Year's Eve 2019 Celebrations
The live streaming of the lights show in Dubai Downtown was scheduled to begin at 7:30 pm local time (9:00 pm IST). The highlight of the show, which involves the final set of fireworks and laser show at Burj Khalifa, will begin at around 11:57 pm local time (01:27 am IST). The stunning laser show will run for eight minutes, said media reports citing the organisers.
Traffic restrictions have been placed in Dubai and security has been escalated to prevent breakdown of law and order. The Dubai police has deployed 3,000 security personnel to ensure safety of all tourists who have gathered to witness the New Year's eve celebration. The administration has also set up 15 tents and a mobile hospital at the site to attend to emergencies. The disaster management agencies, including fire brigade department, has been kept on standby in case of any unfortunate incident.