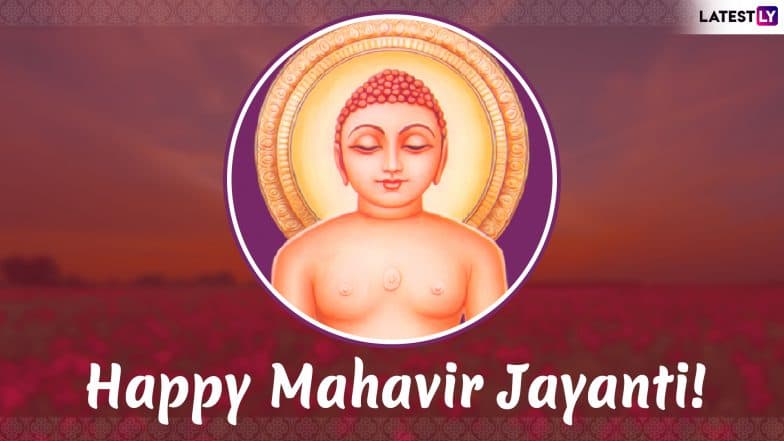 Mahavir Jayanti 2019 will be celebrated on April 17 this year. It is the day which marks the birth of the Jain Tirthankara Vardhaman Mahaveer, the founder of the religion of Jainism. Lord Mahaveer was the 24th and last Tirthankara- a spiritual teacher. The day is also called as Mahavir Janma Kalyanak. It is thus a very important day for all the Jains in the country or around the globe. People of the community pay a visit to their temple, worship and carry out a Rath yatra with an idol of Lord Mahavira. They also pass on Happy Mahavir Jayanti greetings to their friends and family. If you are particularly looking for Mahavir Jayanti messages, Facebook greetings, SMSes and GIFs images we bring you a lovely collection. Mahavir Jayanti 2019: Quotes and Teachings of Lord Mahavir to Follow on This Day.
The date of Mahavir Jayanti is not fixed every year, but it falls on the 13th day of the month Chaitra in the Hindu calendar. Thus it usually falls between the months of March and April. Vardhaman Mahavir was born to King Siddhartha and Queen Trisala in Vaishali. But he gave up his kingdom to seek enlightenment. After more than a decade of intense meditation, he sought enlightenment and gave the truths of life. Given below is a collection of Mahavir Jayanti messages, Lord Mahavir quotes, GIF images to send on Mahavir Janma Kalyanak. Happy Mahavir Jayanti 2019 Wishes: WhatsApp Stickers, GIF Image Greetings, SMS, Jain Festival Photos & Facebook Quotes to Share on Mahavir Janma Kalyanak.
Mahavir Jayanti Greetings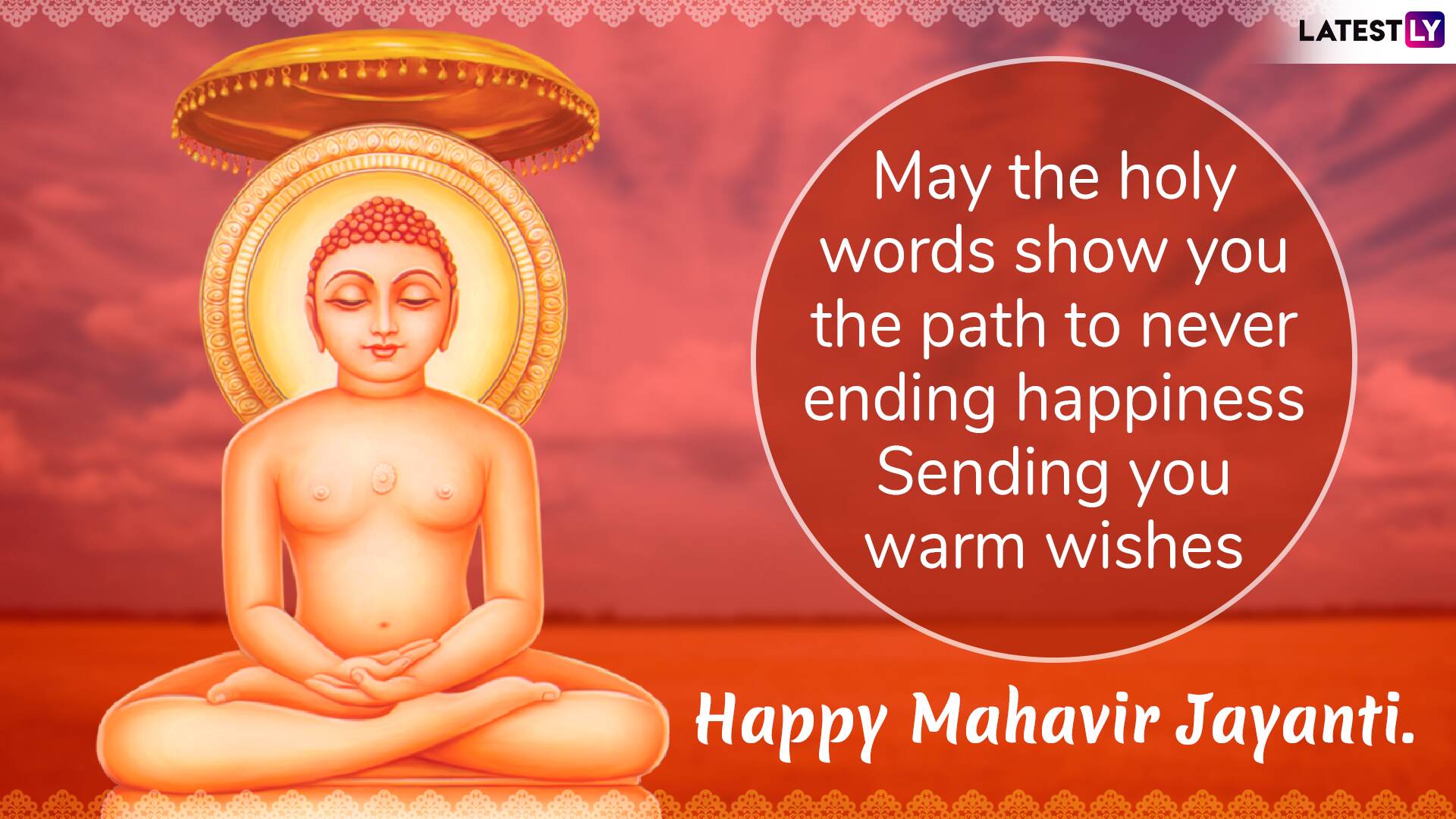 WhatsApp Message reads: May the holy words show you the path to never-ending happiness, Sending you warm wishes. Happy Mahavir Jayanti!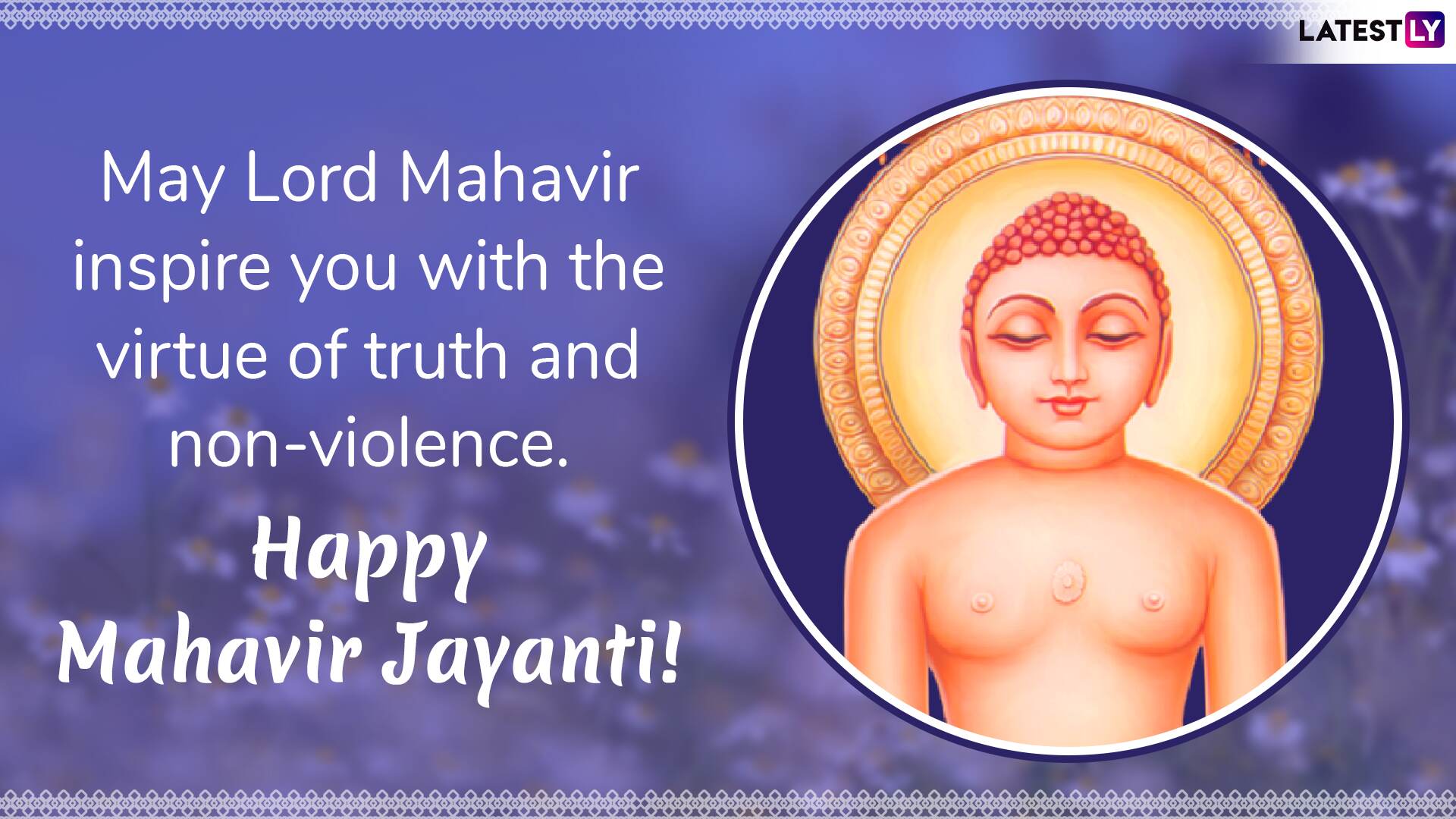 WhatsApp Message reads: May Lord Mahavir inspire you with the virtue of truth and non-violence.  Happy Mahavir Jayanti!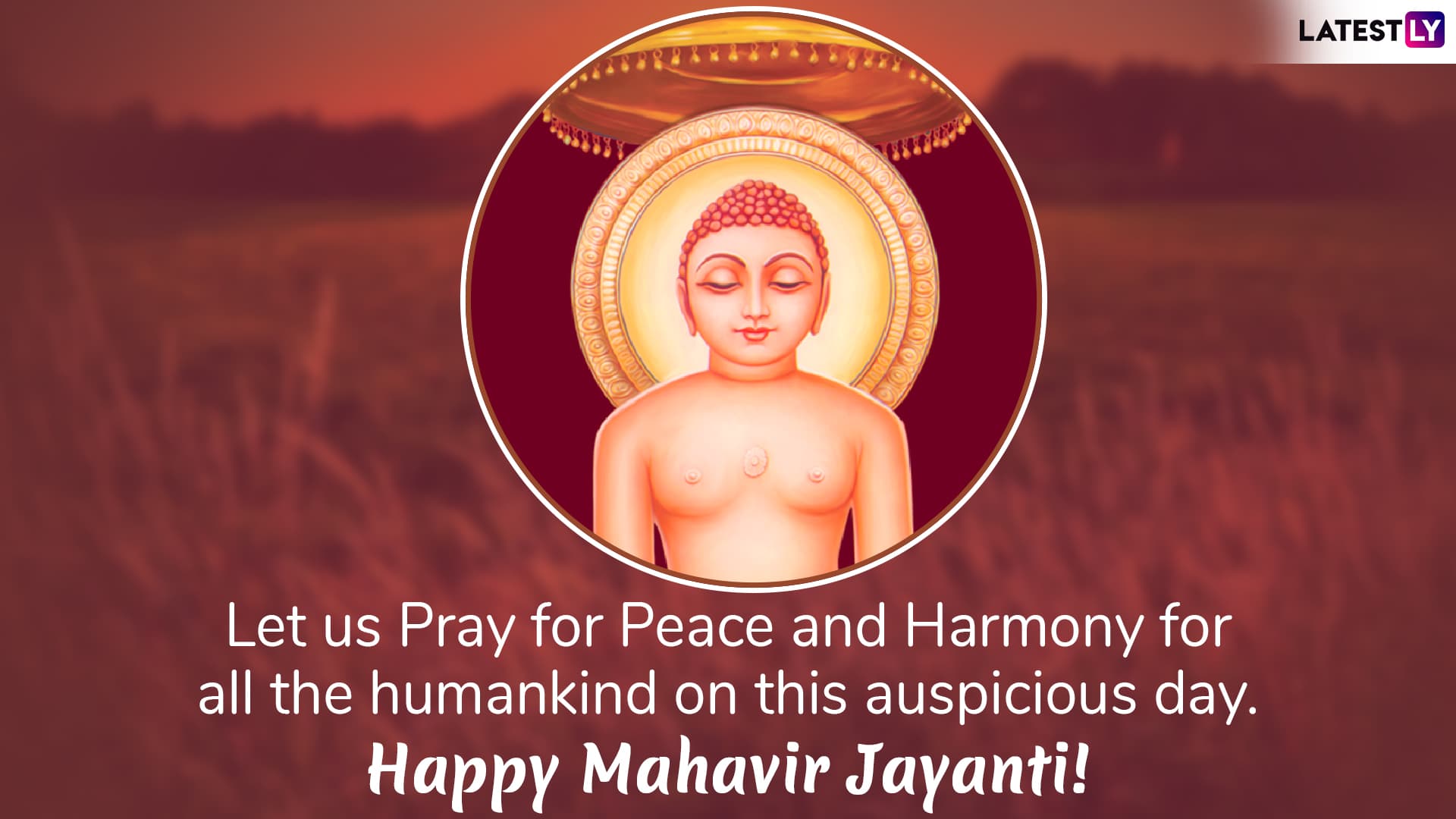 WhatsApp Message reads: Let us Pray for Peace and Harmony for all the humankind on this auspicious day. Happy Mahavir Jayanti!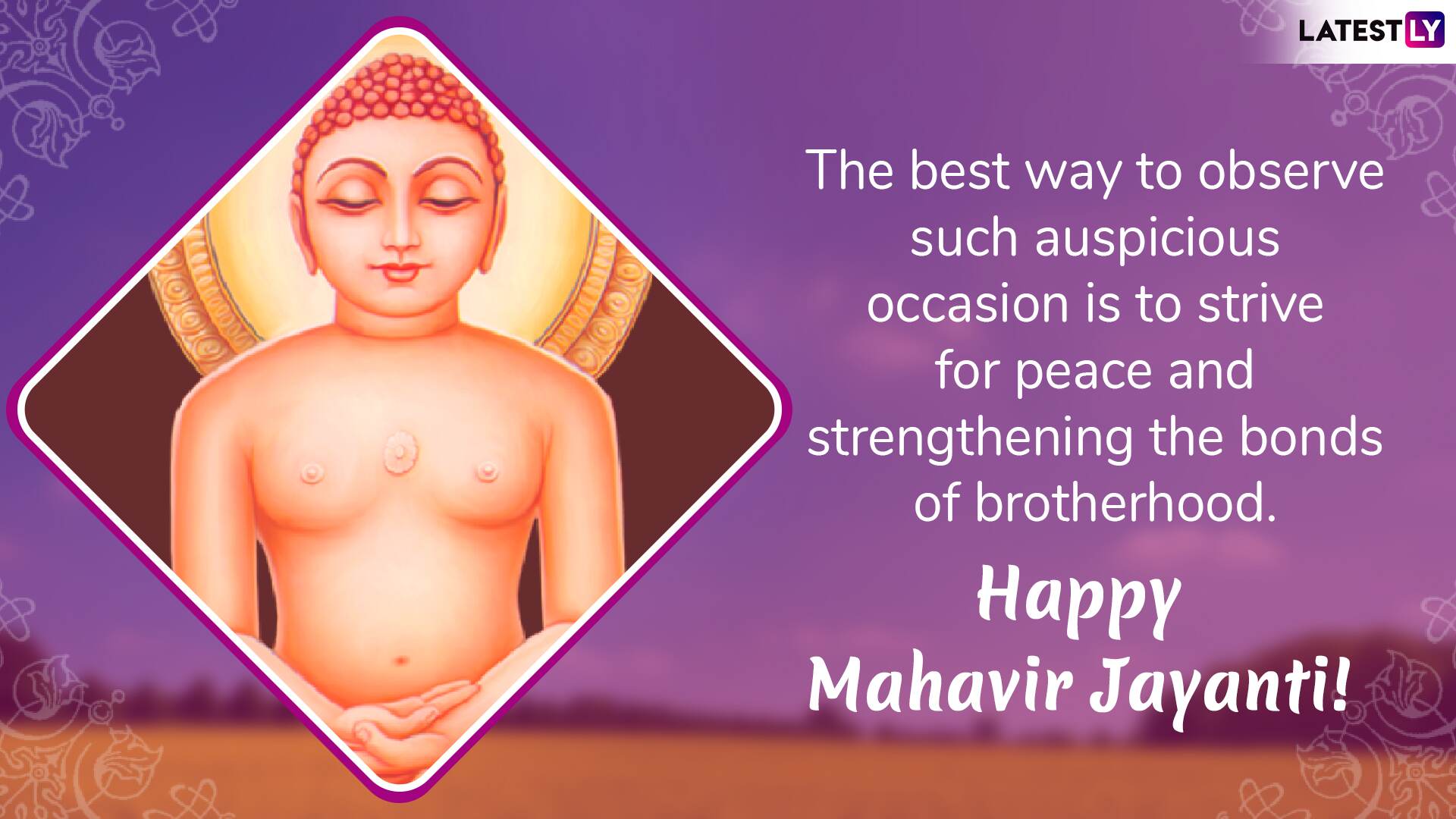 WhatsApp Message reads: The best way to observe such auspicious occasion is to strive for peace and strengthening the bonds of brotherhood. Happy Mahavir Jayanti!
Mahavir Jayanti GIFs
Message reads: May Lord Mahavir bless you and fill your life with happiness. May he bring peace and prosperity in your lives this Happy Mahavir Jayanti!
Watch Video of Happy Mahavir Jayanti Wishes 2019
Mahavir Jayanti WhatsApp Stickers 
Thanks to the new loved feature of stickers on WhatsApp, one can send their wishes using WhatsApp stickers. You can download Mahavir Jayanti WhatsApp stickers and send them via the messaging application. Download special sticker packs from the Play Store and send your greetings for the day with Mahavir WhatsApp stickers.
Mahavir Jayanti carries great significance for all people of the Jain community. It is a day to relive through all the teachings of the Lord. We hope the above messages and greetings help you to convey your greetings for this day. Happy Mahavir Jayanti 2019!